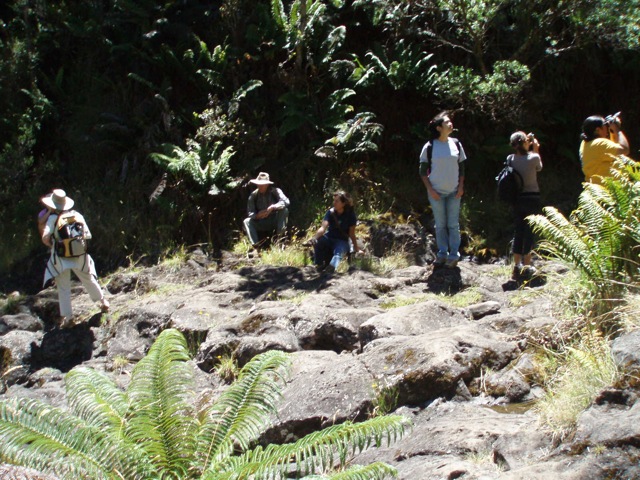 This list is geared to people who are not typical tourists, and want to see or experience things that may be a bit more alternative.
Do nothing. Ignore the glossy activity brochures. Sit on the beach and vegetate. Stare at the ocean. Have lots of time to be, without needing to be anywhere in particular.
Go to Mana Foods in Pa'ia. This is the best health food store on the island, and often has better prices than the regular grocery store. Explore the wall of specialty chocolate bars near the entrance to the store.  Aisles are narrow, and you'll overhear interesting bits of conversation while bumping into people. Linger outside the store and read the bulletin board next to hippies who are playing guitar or drumming.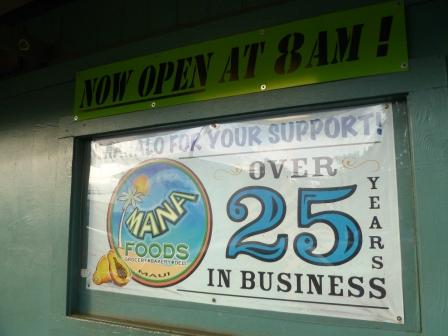 Discover an unusual fruit or vegetable at a local farmer's market.  Taste it.  Visit Perlita at the Makawao Farmer's Market on Wednesdays from 10 am to 2 pm (on Baldwin Avenue ) and try some moringa pods.  Taste a fresh lilikoi or passion fruit.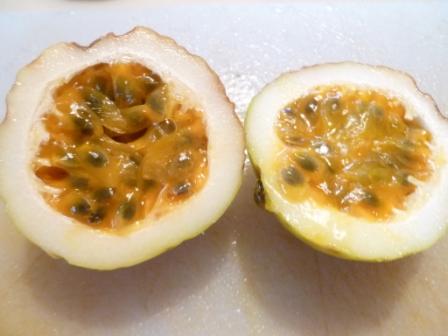 Go somewhere remote and gaze at the stars. It's hard to do in Kihei or Lahaina, but if you go up to Kula, up the mountain, you may be blessed with clear skies.
Watch geckos and other lizards. Rent a place where you'll hear them chirp at night, and see them running around during the day.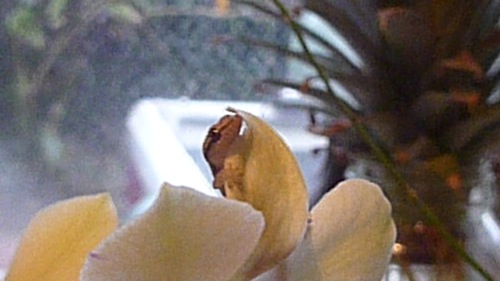 Visit Hana, and stay overnight or for a few days. If you can afford it, stay in a nicer cottage. If you have a budget, then Wai'anapanapa State Park has some cabins and plenty of tent spaces.  Lodging is rustic, but the black sand beach and rock formations are spectacular.
Go on Kahekili Highway from Wailuku around the north end of the island to Lahaina.  It's like a mini version of the road to Hana, with a narrow winding road and beautiful views.  There's also a beautiful outdoor labyrinth in Ka'anapali.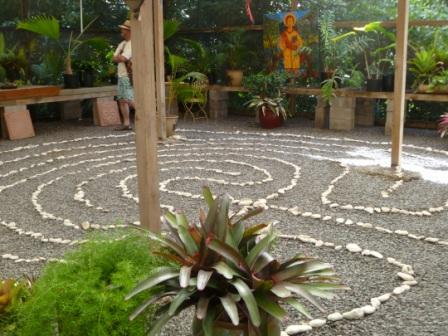 Go on a guided hike at Waikamoi Nature Preserve on Haleakala Crater . You'll see rare native plants and forest.  If you're lucky, you may see native birds flying overhead. Link to Waikamoi Nature Preserve.
Take a yoga or meditation class, or meditate on a labyrinth walk.  There are yoga studios all over the island, as well as meditation centers in Paia and Ulupalakua (links for Paia: 

www.mauidharma.org

 and Ulupalakua 

www.vipassanametta.org

) There is a labyrinth walk at the Sacred Garden of Maliko where you can also meditate while walking. (linkwww.sacredgardensmaui.com)
If you're more daring, go to the Sunday drum circle at Little Beach – around sunset. It's not mentioned in most of the guidebooks, and ahem, many people do not wear clothes (of any kind) although many others will be dressed. There are fire dancers who twirl sticks around sunset, hula hoopers and people doing yoga in the trees. It is like going back to the 60s.  If you go, keep an eye on your valuables. Don't lock them in your trunk either, since cars often get broken into on Sunday nights. Sometimes it can be a bit rowdy, if there are people who have been drinking too much, even though alcohol is illegal at the beach. Don't say you haven't been warned.
Special thanks to our guest blogger  Courtney Turner for this wonderful post!   Courtney is a Maui resident who blogs about Maui at Maui Jungalow At Maui Jungalow,  she offers perspectives on authentic rural and upcountry Maui life, living in a jungalow, tips and hints for dealing with termites, Maui issues, lizards, bugs, gardening, art, weeds, and tropical life by local residents.