Aloha Maui Lover friends! Mother's Day is just around the corner and I'm excited about it.

A couple weeks ago, I was approached by the owner of the local biz, Lucky Penny Hawaii, and they asked if I accept guest posting on A Maui Blog.  They shared their idea, sent me a draft of what the post will be like. And I must admit, I was touched by what they wrote. They mentioned not only their biz, but other local Maui Businesses as well.  I thought, that's Aloha in action. Consequently, I  happily collaborated with them.
Friends, as you start thinking what gifts to give the Mothers in your life for Mother's day, may I present to you some great suggestions mentioned in this guest post. Enjoy reading (and shopping too 🙂 ) 
Sunshine and sand loving moms all over the world deserve a tropical getaway for Mother's Day!  However, if travel restrictions or your budget is getting in the way of physically visiting Maui, there are plenty of great ways to give the gift of aloha to the mom who means the most. Get creative this May and shop these tropical Maui-themed Mother's Day gifts.
Shop Gifts from Hawaii for Mother's Day
1.   For the Mom Seeking Hawaiian Flavors
The taste of tropical fruit will send mom's taste buds to Maui in no time! Possibly, a case of Maui Gold Pineapple is the perfect present for the mom that loves Hawaii and the island life. It's much easier than you think to get pineapple shipped directly to your doorstep. You can order online from Kumu Farms, a local farm on Maui, and have fresh pineapple to give mom this Mother's Day.
2.   For Moms who Love Maui and Pets
Let's be honest, mom is obsessed with the family dog. For the matriarch that adores Maui AND fido, check out the Aloha Dog Collection from Lucky Penny Hawaii. They offer a stylish collection of "Dogs Love Aloha" hats, shirts and stickers featuring a signature Hawaiian style doggy design. The best part is that 10% of all sales of this collection go to the Hawaii Animal Rescue Foundation.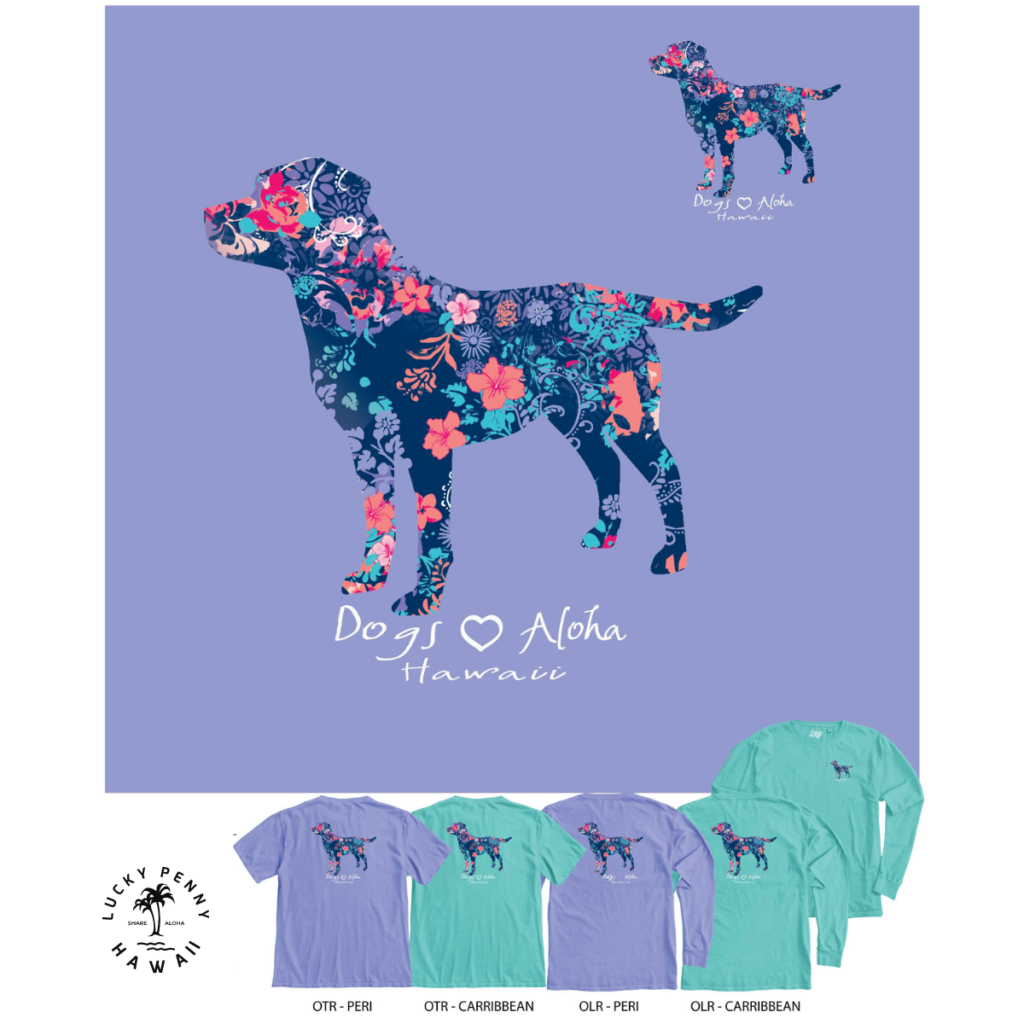 3.   For Moms who Adore Maui Turtles
A highlight of any trip to Maui is viewing the majestic sea turtles that grace the shores. If your mother loves visiting the Valley Isle, give her the gift of the famous Honu to show off on her shirt. One of the best selling design comes from Lucky Penny Hawaii. They've crafted stickers and T-shirts with a Hawaii style turtle design that will wow mom this Mother's Day!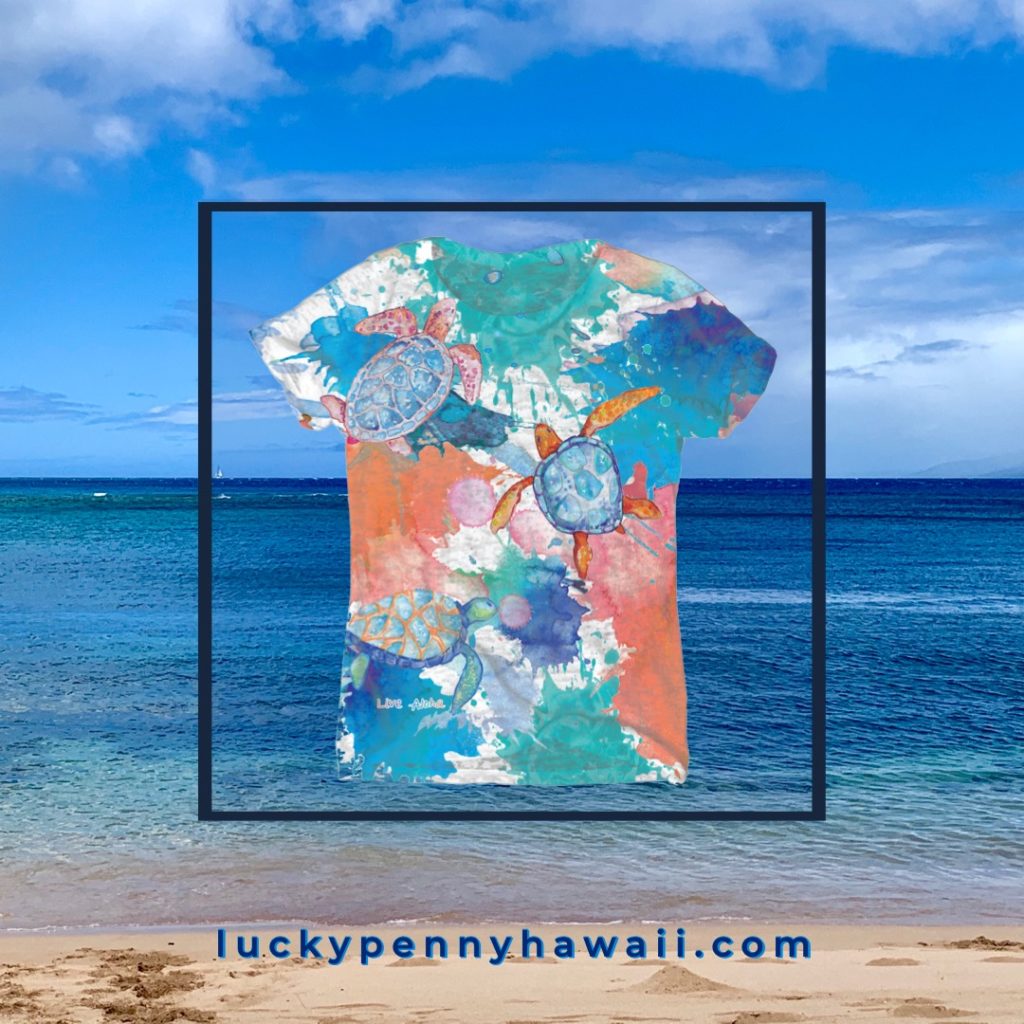 4.   For Moms who Love Sweets
A decadent treat sent from Maui with aloha will show your appreciation of mom and her famous sweet tooth. The Maui Cookie Lady is whipping up out of this world enormous cookies that are jam-packed full of flavor. If you order some of these sweets online, you will be supporting a local Maui business along with serving Mom some major smiles.
5.   For Moms who Love Coffee
There is so much to do in a day when you're the head of the family. Caffeine is the key ingredient in a successful day on the job of motherhood. You better believe if you gift her with some Maui Oma Coffee, it will be the best day ever! Maui Oma Coffee is crafted locally on Maui, Hawaii, and it will undoubtedly bring her back to beautiful Hawaii mornings watching the sun rise.
6.   For Moms who Deserve to Be Pampered
The smells and feelings of Hawaii will be abundant when you present your favorite lady with bath salts, candles, or soaps from Maui Memories Boutique. This family-owned souvenir shop has so many locally made Maui products to choose from, you will definitely find your island-loving mom something special. Shopping her store is best done via Instagram.
7.   For Moms who Love Flowers
A quintessential mother's day gift, but with extra Maui-themed flare —purchase a bouquet of fresh flowers from Hana Tropicals. Everyone's favorite part of a Maui vacation is a trip along the thrilling road to Hana. Give the gift of adventurous moments spent in a lush tropical town in Hawaii when you send flowers straight from Hana to her home.
Bonus No-Cost Gift Ideas for Moms who Love Maui
There is plenty of beauty free for everyone to enjoy on Maui, so of course there are free gift Maui lovers gift options!
Make Mom a Hawaii Themed Playlist
Curate a island living playlist for her to enjoy on a drive to work or cruising in the backyard. Check out artists and songs like Iz "Over the Rainbow", John Cruz "Island Style", and Willie K "Good Morning".
Inspire Mom with Hawaii Images
Grab hold of mom's phone when she's not looking and follow a few fun Hawaii Instagram accounts to brighten up her feed! A few good examples would be @amauiblog, @visitlivelovemaui, @luckypennyhawaii or @auntypineapple. You could also change her phone background and update her desktop background to a gorgeous Hawaii photo!
Make Mom a Mai Tai or some Hawaii Themed Pupus (Appetizers)
If you're over 21 and your bar cart at home is stocked, you probably have the right ingredients to whip up mom a tropical Mai Tai to celebrate this special Mother's Day. Here is an easy recipe:
1 1/2 ounces white rum
3/4 ounce orange curaçao
3/4 ounce lime juice, freshly squeezed
1/2 ounce orgeat
1/2 ounce dark rum
Garnish: lime wheel
Garnish: mint sprig
You could serve that with some tasty pineapple bacon bites or mango salsa to complete the experience! Not yet 21? You can create some delectable Hawaiian foods like Loco Moco, Spam Musubi or Lau Lau at home.
Tutu's Pantry online is a good place to find condiments and such for your cooking. Check out these  Recipes via Tutu's Pantry
Make this Year Special for a Mom who is Missing Maui
A tropical vacation might not be in the works, but that doesn't mean the hardest working woman in the world cannot experience some Hawaii magic. We hope you can use some of these ideas to show her some warm Aloha for Mother's Day.