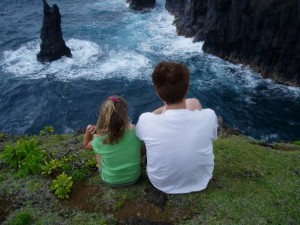 They say all good things must come to an end, and we now find ourselves at the end or our amazing season of living on Maui. We've been here for 15 years, long enough to really know the place, but our family on the mainland calls to us and that's a voice that can't be ignored. So while we are saying goodbye to people we have loved, we also find ourselves saying goodbye to the places that have meant so much to us. Neither goodbye is easy. Maui places have a magic that can't be found in other places, and once you've felt it, you never want to leave it. I guess that's why it's called Paradise…there's nothing else like it on earth, and maybe Maui is closer to Heaven than anything else.
So the following is my list of ten places I will miss the most. These are places a local would love, but they are also places a visitor would be inspired by. They are unique to Maui and can't be replicated in other places, even if you find something similar. So here they go, not necessarily in order, because each one of the them could be in the #1 spot.
1. Iliili Point, Kam I, the Cove–our favorite grassy/beachy place to walk and watch the sunset each day– surfers rolling in on slow fat waves, fish darting in the water, walkers paralyzed by the beauty of the retiring sun
2. Mama's Fish House–amazing island-style food and hospitality; our place of choice for any special occasion. Always a memory.
3. Keanae Peninsula and the little church there –holy ground, the little church cemetary so full of stories, and so many of our own family stories there.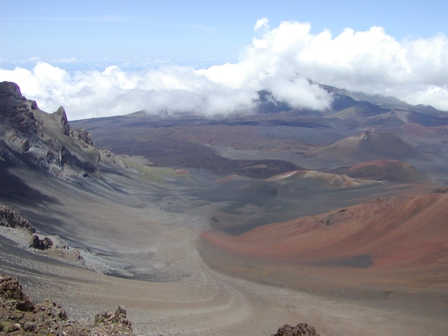 4. Haleakala–majestic in its size, awesome in its strange beauty, a hiker's dream, a reminder of the Creator's power and transcendence
5. The Lavender Farm–my favorite place for Girl Time with lavender tea and scones and a shop full of beautifully packaged lavendar delights.
6. Hula Grill in Kaanapali–especially at sunset when Derek Sebastian is playing ukulele–all golden red and wafting with the smell of plumeria, the sound of music, and end of day warmth
7. The Wailea Beach Walk with a stop at the Kealani deli–breathtaking, eye-filling beauty, and yummy gourmet food to re-energize the return trip
8. Da Kitchen, Pinatas, Sansei, Fred's Mexican Restaurant—okay, more yummy food–some of the island's best at good prices.
9. Kukui Mall Theatre–not the most comfortable or state of the art theatre, we just love the simplicity of it. It's our favorite walking destination on Friday nights after a long week. Dinner and a movie, then a slow, leisurely walk home along the ocean in the moonlight–the perfect way to unwind and chat and reconnect with my husband.
10. Hope Chapel, Kihei--God's place—love, support, growth, acceptance and encouragement, along with sunshine, good music and coffee!
***
Karen, a wonderful friend of mine who is also is our marriage counselor, and my mentor. To read more about their move, visit her at "From Paradise To Pungo". I am very THANKFUL for Karen – she has (and will continue to so do) enriched my life in so many ways. I am going to miss her on Maui, but I am happy that she's is moving closer to her family in Virginia.