Aloha A Maui Blog readers and friends. Today we have a guest blogger, Tania, who will share with us her 10 favorite things to do on Maui. It's a great reminder for us locals and  and a wonderful resource for our visitors and guests on Maui.  Here is her list of 10: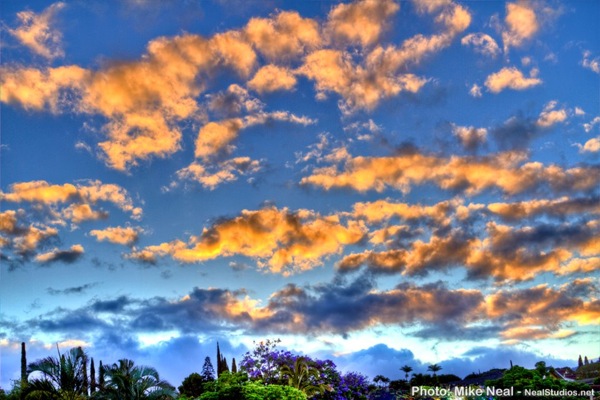 1. Watch the sunrise... If you can do it from the top of Haleakala, spectacular (remember to bring a hoodie) but it is also quite beautiful to simply enjoy the start of your day from a porch, lanai or beach.
2. Get your daily dose of vitamin sea… My favorite beach is Wailea, in the morning.  Immersing myself neck deep in the clear, clean and blue saltwater makes my troubles drift away. All I can think about is how beautiful the ocean and sky is and how fortunate I am to be on Maui No Ka Oi.  I'm a beginner stand up paddler and Wailea before 10 is the perfect flat water for my newbie legs.
3, Go out to breakfast… My favorites spots are Stella Blues (great Mexican inspired dishes), Big Wave Café (perfect hint of honey in their hollandaise), Longhi's (special occasions) or Moose's (pub watch the game vibe) in Kihei.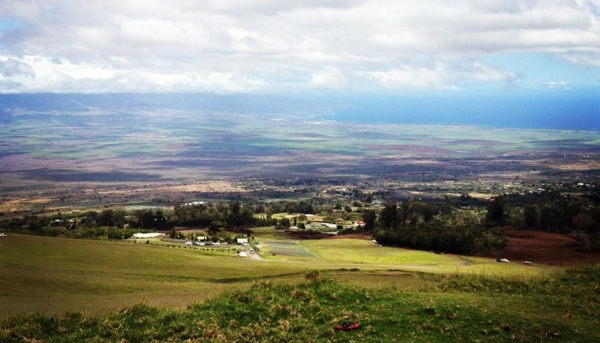 4, Visit a farm… I love visiting the Alii Kula Lavender Farm.  They have a gorgeous view, an incredible garden and wonderful calming lavender products.   On my Maui bucket list is a visit to the Surfing Goat Dairy and a tour with Maui Country Farm Tours.
5. Take a road trip… Sundays are meant for just packing a cooler and exploring a different part of the island.  Check Maui Time, Maui Now or Maui News for weekend events or just go where the road takes you.  My unplanned, impromptu road trips to Lahaina, Kula or Hana are some of my best Maui memories.  Don't forget your camera.
6. Go for a walk (or run, if you must)…The pathway that runs behind the Wailea resorts, along the ocean, is long enough to get a good workout in and is beautiful enough for you to forget you're working out.  I've seen whales breaching and turtles heads peeking out of the water on this walk.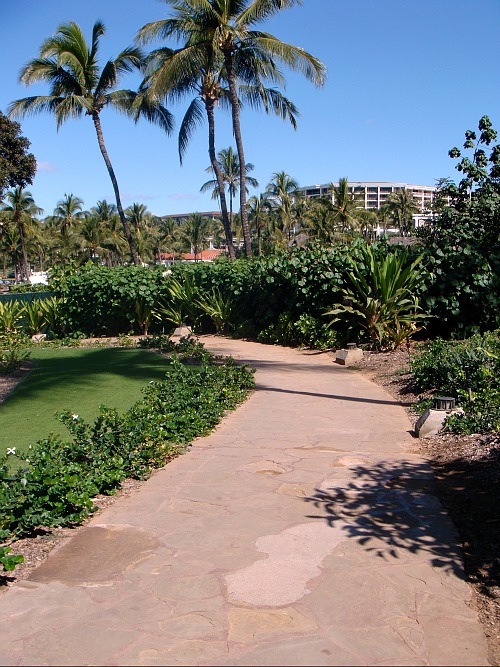 7. Get your shop on…Paia is my favorite little Maui town.  It's got undeniable charm, a mix of old plantation style buildings, a surfer vibe and hippie chic.  At least once a month I cruise the best contemporary boutiques on the island, admire the artistry at Maui Hands and pick up yummy organic goodies at Mana foods.  Paia is the place to find locally made and designed jewelry including your own custom piece from the jewelry bar at Sophie Grace.
8. Eat shave ice…My favorite shave ice joint is Local Boys on Front Street or on South Kihei Road.  My poison is the baby size with Roselani ice cream, cream on top with raspberry and lime syrup.
9. Watch the sunset…preferably while enjoying some spicy ahi poke from Foodland and the offerings from Guava Gouda & Caviar in Wailea.
10. Eat sushi or fresh caught fish…My favorite night out is a night of sushi, dynamite shrimp and a pomegranate martini at Sansei in Kihei or a fresh caught fish at Mama's by Hookipa, a fine dining experience in a casual atmosphere.

About the blogger:  Tania Ginoza is the blogger behind MauiShopGirl, one of  my favorite blogs to read.   Tania is a Maui girl who loves design, organization and living well.  She adores small homes, big accessories and happy colors. She recently got interviewed by the Wall Street Journal for their Personal Journal section for a feature they are writing on Etsy. (yes, Tania blogs about her Etsy finds.).  I really enjoy reading Tania's posts, she is a creative writer and eloquent as well. Check her her blog http://mauishopgirl.com/ so you can see for yourself/
Photo Credit for Maui Sunrise. It was taken by Mike Neal  of  http://www.nealstudios.net/ –
The other two photos are from Tania.