This year's event will feature over 50 vendors offering hundreds of locally made products. It's a unique opportunity for shoppers and wholesale buyers from around the world to support the islands' small businesses.
The online festival is perfect for finding Made in Maui County treasures for your store and exciting gifts for the holiday season. Consumers and retailers can shop online for locally made food, art, crafts, jewelry, fashions, home goods, gifts, and more through virtual booths.
This year's event will be held on November 5 and 6, 2021. Those wishing to attend and shop should register at www.MadeInMauiCountyFestival.com. There will be an opening ceremony, musical guests, and live chats with vendors. Wholesale buyers are encouraged to attend and learn more about products and talk one-on-one with Maui County Vendors through the live Vendor Pop-Up Portal.
Meet Some of The Vendors:
Maui Sweet N Spicy
These specialty Cacao-based superfoods are nutritious and fun! Join us in welcoming back Maui Sweet N Spicy to this year's 8th Annual Hawaiian Airlines Made in Maui County Festival. Get yourself some spiced aloha.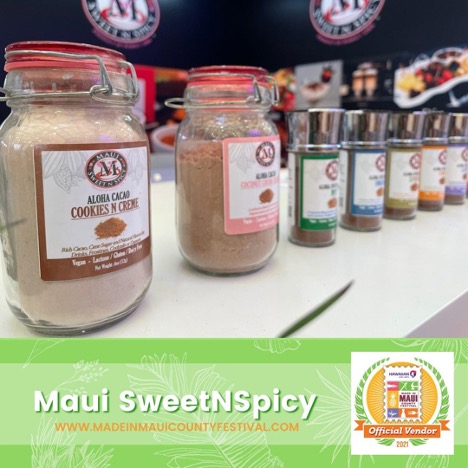 Kahele Maui Handbags
Makers of unique Maui gifts, Kahele Maui Handbags will be available for shoppers and wholesale buyers. These Island inspired custom handbags & accessories are highly sought-after.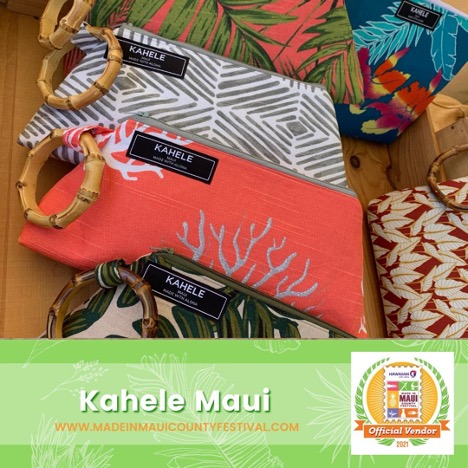 Maui Fruit Jewels
Start with a base of locally-grown, world-class tropical fruit, then add minimal, high-quality ingredients and you have Maui Fruit Jewels. If you are seeking a few delicious moments of escape to a tropical paradise you'll enjoy these shortbreads and fruit treats.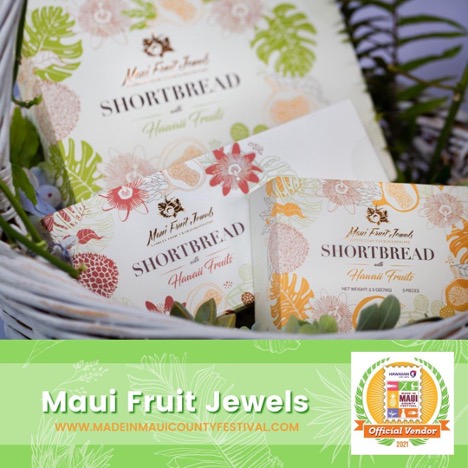 Matsumoto Studio
The artistic duo of Matsumoto Studio is back this year with super cute designs that elevate your card giving game, stationary, calendars, luggage tags, and more. Locally designed and printed on Maui!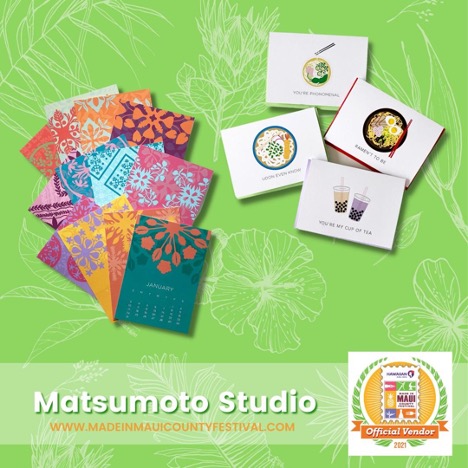 Aloha Tropicandles
Set the mood with Maui-Made Aloha Tropicandles. Hand-poured 100% soy-wax candles made with natural essential oils and lead-free wicks. Give the gift of Hawaiian scents!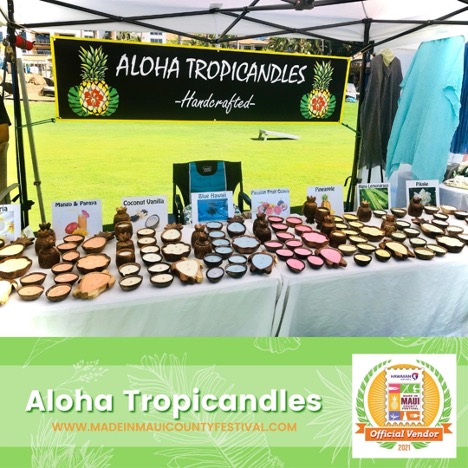 Register to Shop
These are just a few of the 50+ vendors at the 8th Annual Hawaiian Airlines Made in Maui County festival. Attendees should register at www.MadeInMauiCountyFestival.com for updates and specials