I have some wonderful news to share:
A Maui Blog is now officially an affiliate of ETSY! Woo hoo!  You know what ETSY is, right? Etsy is that place on the internet that connects people looking for unique goods with independent sellers around the world. I have shopped so many times at ETSY, and there are many MAUI related products there, so I thought, 'why not be an affiliate?". I applied and got accepted!
The Etsy Design Awards the Etsy's first-ever global award program is happening right now.  Etsy is honoring the work of creatives from around the world, by highlighting the best of Etsy and celebrating the talented people behind the winning products.
Selected from thousands of entries received from around the world, 160 global finalists are in the running for the $15,000 USD Grand Prize or the top prize in one of five categories: Inventive Decor, Signature Style, Festive Celebrations, Earth-Friendly, and Creative Collaborations.
Here is the link to the Etsy Design Awards Page.
I know it's a lot look at so I am going to share 8 of my favorites among the finalists: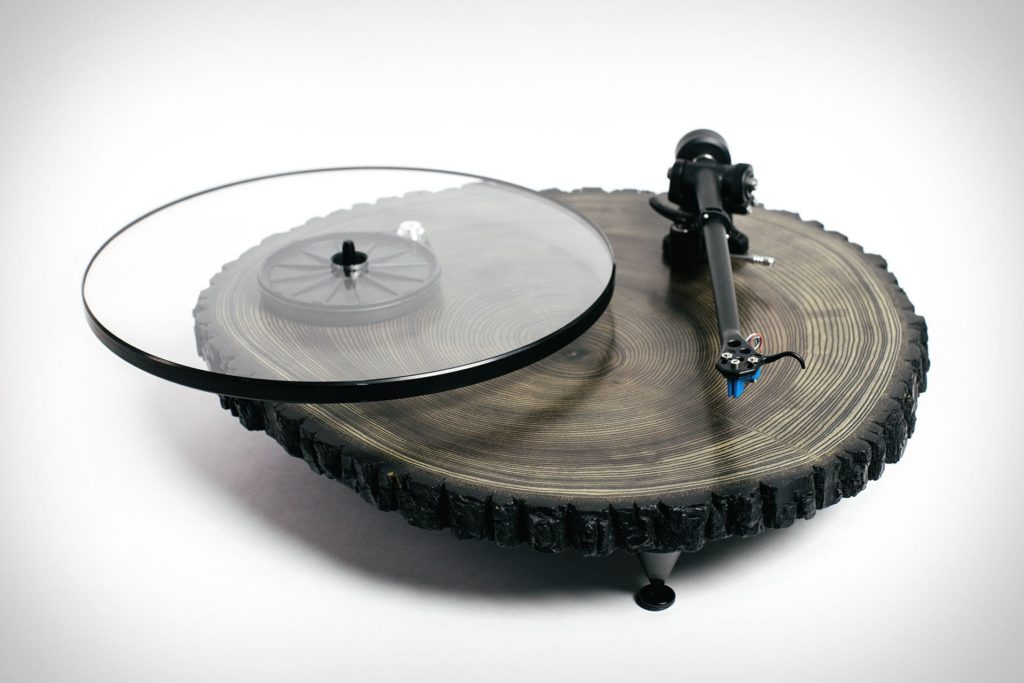 Audiowood Black Barky is an ebonized version of the original Barky Turntable that's been around since 2009.
Barky is an almost embarrassingly simple design that is, in reality, very difficult to execute. It begins with an ash wood round from a family logger in the upper Midwest who has perfected a drying technique that prevents cracking. Once they arrive in New Orleans, the rounds are sanded perfectly flat and are given individual design layouts due to their unique shapes. Then they are machined to very tight tolerances, finished by hand, and fit with a beautifully made, audiophile grade parts kit from Rega, made in the UK. As with all Audiowood products, they are then packaged in recycled or biodegradable packaging (or both) and sent anywhere in the world. Shipping for international locations is $130.00. Shipping to US is free. More info about this Audiowood at Etsy.
Leather comb, wedding hair accessories, floral, minimalist, modern, gold, bridal, bridal wreath, elegant. Modern, Unconventional and simple. With this comb, every bridal hairstyle becomes a bit looser. The large white flowers are beautifully complemented by the small buds with metal elements. Finally, the crystals give a special light look in this comb. More about this leather comb at Etsy.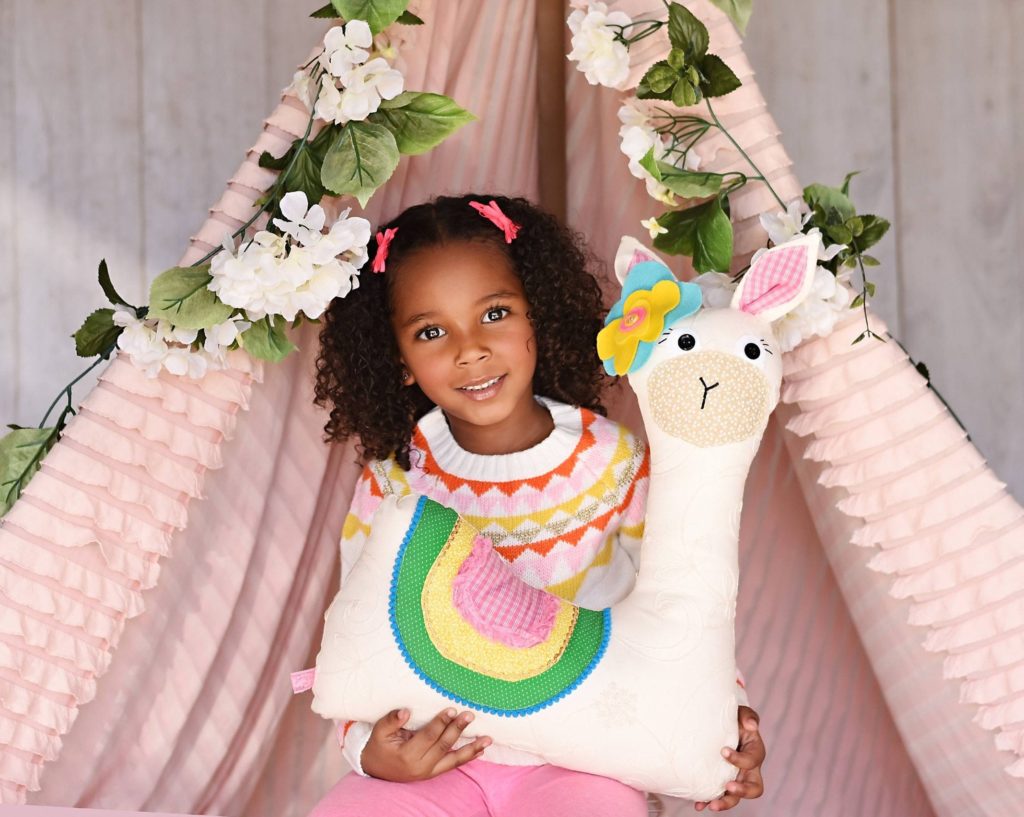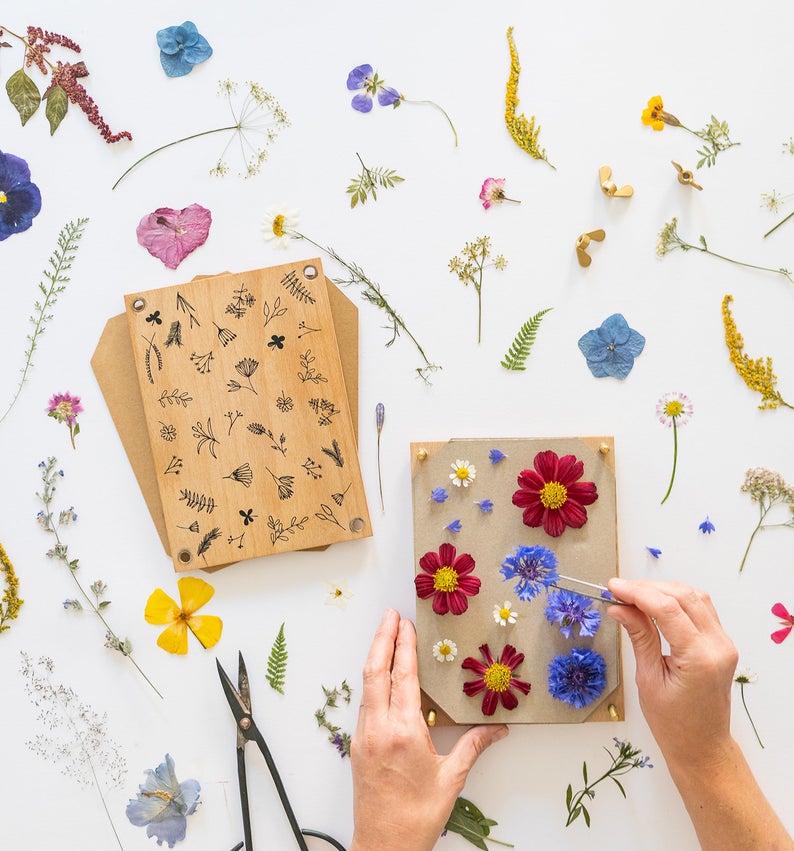 Do you love picking flowers and leaves while you walk in the countryside or in your garden? Do you have wonderful flowers on your balcony (lanai)? With this handmade wooden flower it is totally easy to preserve your floral treasures. Just put the flowers between the blotting paper and  tighten the screws. After a few days you'll have wonderful dried flowers for a herbarium, nature studies or framing. Dried flowers are also very nice on packagings or greeting cards.  Learn more about this flower press at Etsy.
Colorful tote bag made of leather stripes in coral shades, turquoise, greens, and cobalt blue.
Bag dimensions designed to accommodate a laptop or A4 papers. A versatile, light bag for everyday work and study or going out on the town. Lining with spacious zippered pocket, removable key strap, and pocket for mobile phone. Available with snap button closure or zipper closure with additional cost. Coral orange cotton lining.
Limited edition Bag made of leftover stock from high-quality tanneries. Learn more about this Tropical Designed leather bag at Etsy.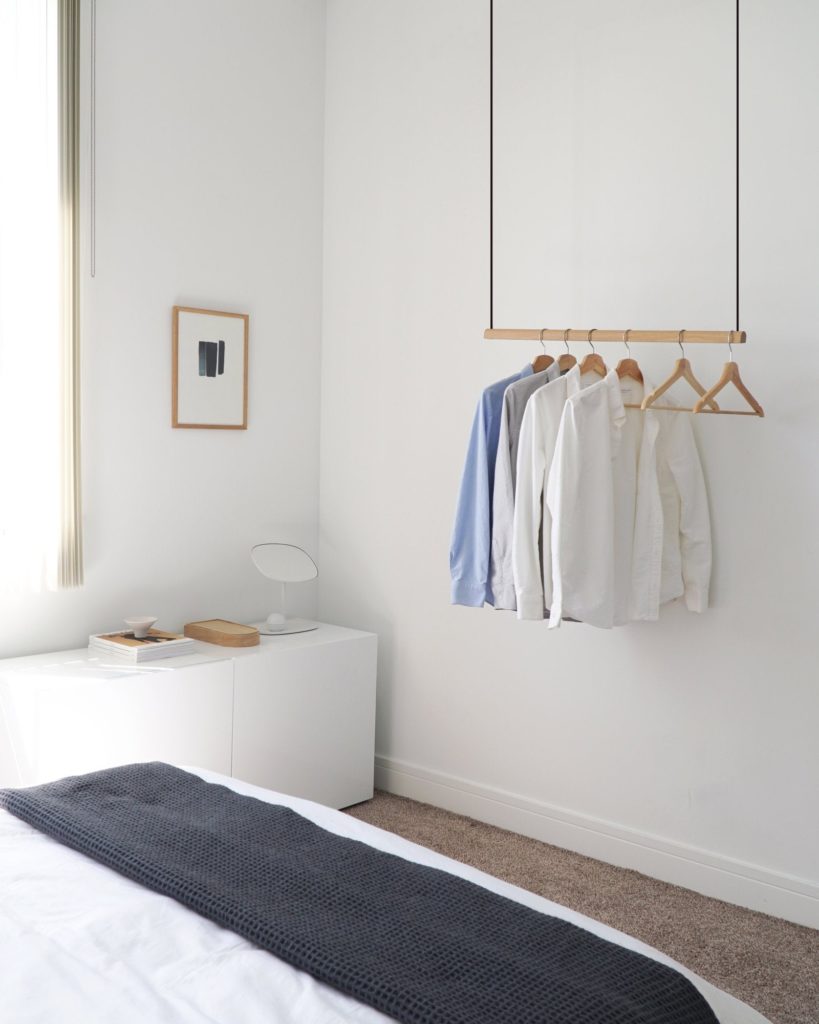 Looking for more hanging closet space? Our adjustable ceiling mounted hanging clothes rack assembles in minutes and offers up to 4 feet of hanging space for your home or retail store.  Learn more about this hanging rack at Etsy.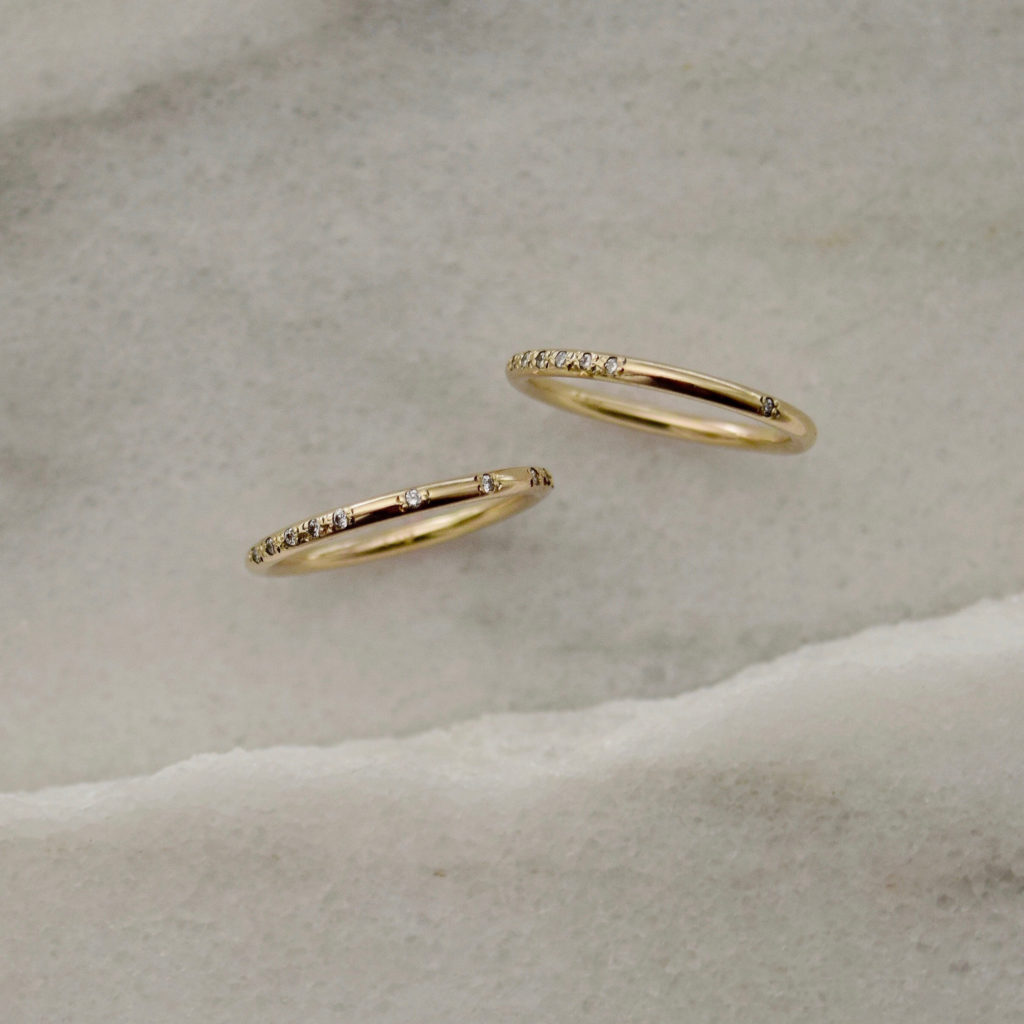 This diamond gold band can translate your custom message into subtle Morse Code: with pavé set diamonds as the "dots" and the spaces in between as the "dashes." Wear it solo, stacked, or even as a wedding band. Learn more about this morse code wedding ring at Etsy.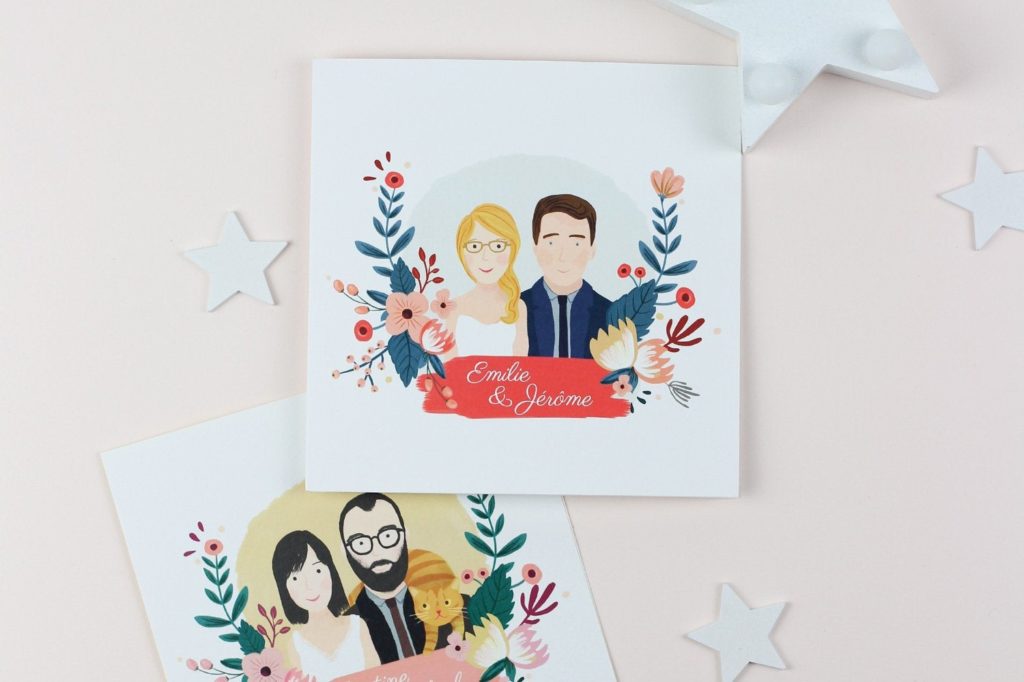 This listing is for a digital file of the wedding invitation card that you can print at home. Printing service is not available for this listing. How cute is this! For detail on how you can order your customized invitation, go to Etsy.
All these #TheEtsies Finalist are so cool! Let me know what your favorites are.
And on my next post I will be highlighting some of the Maui Entrepreneurs on Etsy.  Stay tuned!