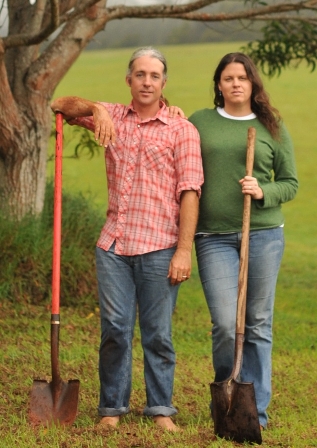 My Aloha Friday question to you is this: "what is your favorite tree?" Drawing a blank and can't figure out which tree is your favorite? Well, just let me know the name of the first tree that comes to your mind! Why am I talking about trees today? Because tomorrow is Hawaii's Arbor Day (I read on Arborday.com that it's today, Friday, but many of the celebrations are happening tomorrow).
I know it's a bit late, but it's not too late to decide to participate in the Statewide tree planting events. If you are on Maui, I encourage you to join the First Hawaii Native Tree Plant Out being organized by Sara Tekula and Joe Imhoff of Plant A Wish project.  Plant a Wish is a native tree planting awareness project founded in Hawaii that brings local communities together, holds hands-on native tree planting ceremonies in all 50 states, and will culminate in an informative and fun documentary film. You can read more about the Plant A Wish organization on their website.
Check out the 7 Ways to Be Part Of Plant A Wish Finale on 11/5 right now and know how you can  actively participate on this great endeavor.