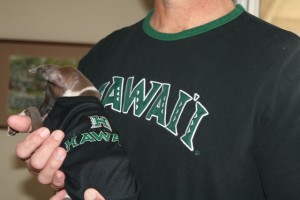 In Hawaii, Aloha Friday is the day that we take it easy and look forward to the weekend. So Kalani from Island Life thought that on Fridays she would take it easy on posting, too. On her blog she'll ask a simple question for us to answer. Nothing that requires a lengthy response. Then if we would like to participate, we can do the same.
A couple of months back, we adopted an  Italian Greyhound Puppy. We named him Sonny and he is so adorable! Now my question for Aloha Friday is "do you have a pet?" If you have a pet, "what kind of pet do you have?" Please share – one answer or more. Feel free to talk story about your pet(s)
To join the fun and visit more participants, go to An Island Life and see the links there.