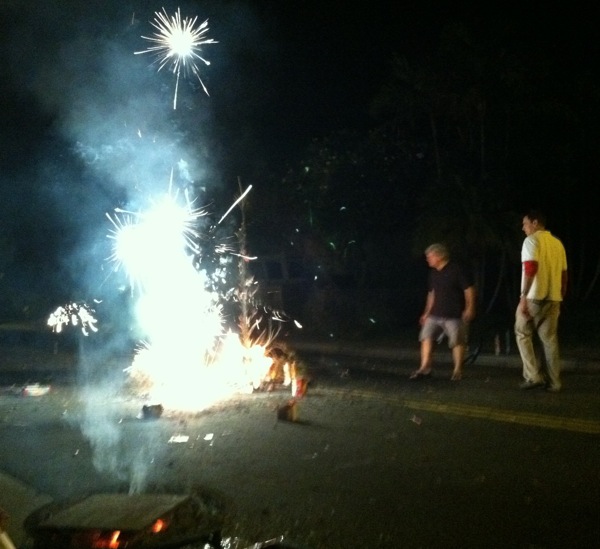 Instead of staying at home to have my quiet time or reflection, goal setting, and blog posting (which I all love doing on a New Year's Eve), I decided to stay at the party my family attended so that I can watch the fireworks that my husband enjoy putting together.   The details are not bloggable -you have to be there to understand how spectacular it is and why he thoroughly enjoys doing it.  I also had a good time at the party connecting with some of our friends in real life. The party hosts were wonderful (they host this every year), and the party was really fun. A good spread of delicious food (potluck) and they had the cutest "pupu" in town:
So let this be my first post of the year.
I'd say I gain a point for being a supportive wifey.
Hello 2012 – welcome. We're glad you're here!
(Update:  I lost my "good wifey points. Hubby saw me browsing through Facebook at  2AM. He was not pleased.   😉