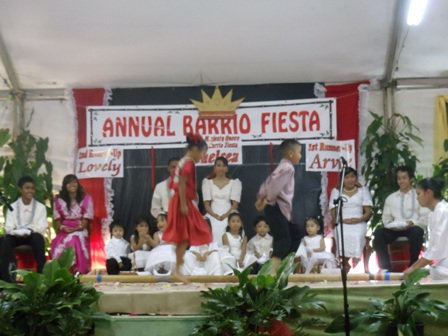 The month of May is full of celebrations…there's Mother's Day, May Day, Memorial Day.  And then there's weeks to celebrate nurses, teachers, and the police.  Oh yeah, almost forgot…it's also my birthday month (and that of my sister Gloria).
And here on Maui, the month of Maui means it's time for the Barrio Fiesta.  For forty four years Maui's Filipino community has celebrated and shared its culture with all of Maui.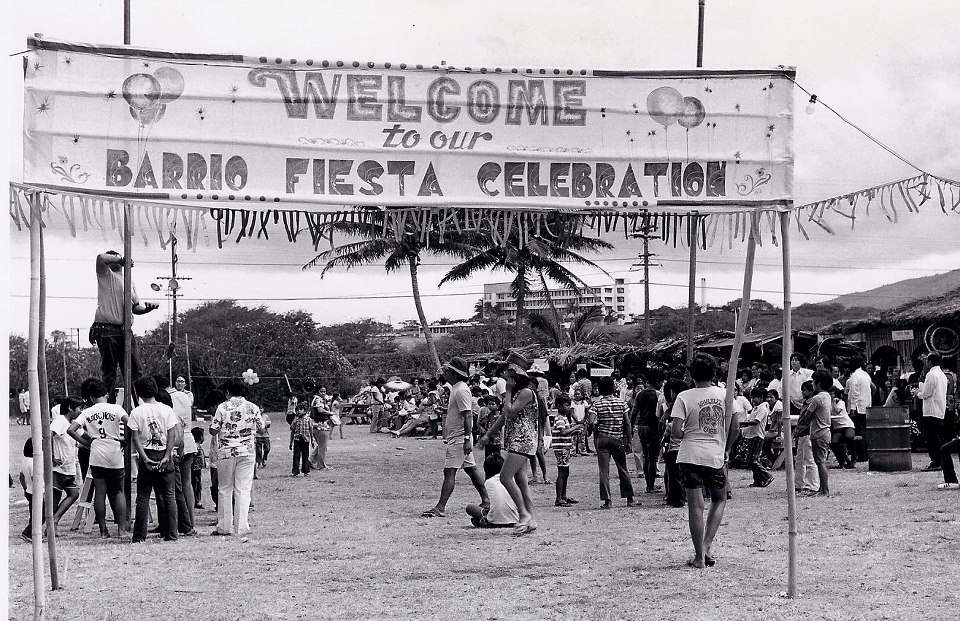 I remember when… For some of us old-timers (and everyone 50 and over qualifies to be an old-timers…and that includes you too, Senator Gilbert Samuel Coloma Keith-Agaran!), we reminisce about the good old days when the booths were smaller versions of nipa huts, when you could get three cascaron (fried balls of mochi and coconut) for $1.00—yup, that's not a typo, and when there were more games.  But isn't that what our parents used to do?  Gather round and reminisce about the old country and the good old days?  Didn't we laugh at them and say we would never do the same?
The modernization of times…We used to wait for months until we could see photos of the Barrio Fiesta.  Now, it's Instagram, Facebook, Twitter, the internet, and who knows what the future will hold.  Everything is instantaneous and immediate gratification—what have you done for me this second (not what have you done for me lately).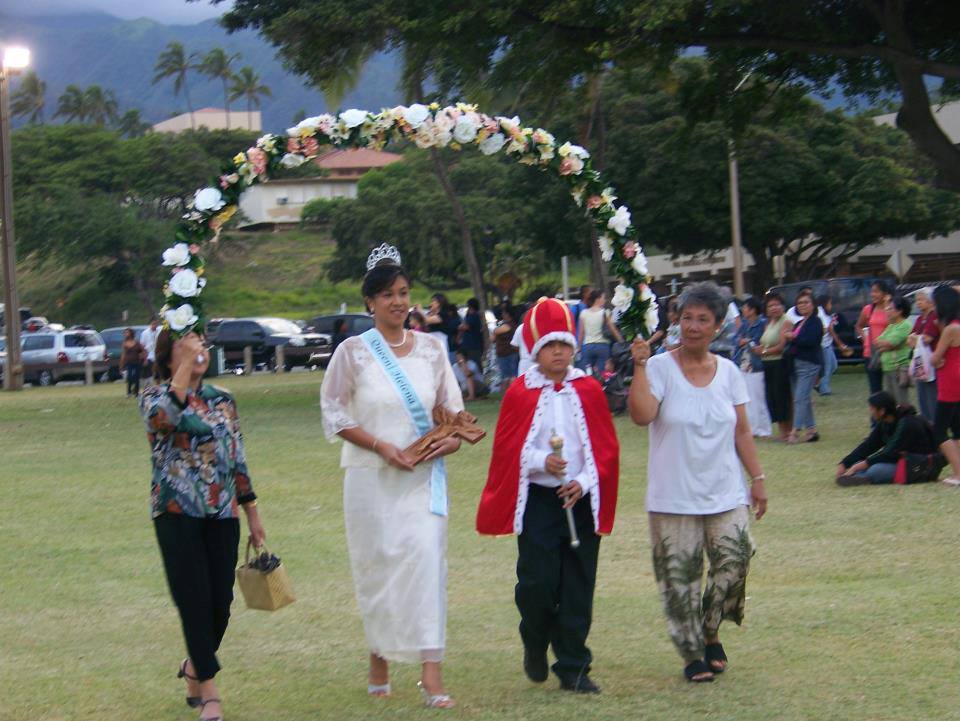 But guess what?  Some things never change.  The Barrio Fiesta will have culture, pageantry, fun, and a sense of the community working together.  They used to define the "Bayanihan spirit" as members of the town coming together to build a house; you'll see it beginning on Sunday, May 19 when the various Filipino community organizations start to do a make-over of the Fair booths to decorate them.  Yes there's competition but if you watch closely, everyone is willing to lend a helping hand.  A couple of years ago, my church, Good Shepherd Episcopal Church in downtown Wailuku (the one next to McDonald's) had extra/old bamboo so my brother-in-law Ferdinand Cajigal (in Filipino terminology, he would be called Engr. Cajigal) gave it away to the Maui High School ELL Club (Go Sabers, my alma mater!).  And the high school students painted the old bamboo yellow and guess what—their booth came in first place and I think our church's booth came in second or maybe even third.  Eh brah, maybe that was TOO much cooperation, huh?
Did someone mention food?  How could I forget…there's going to be a whole variety of Filipino delicacies like pansit (noodles), cascaron (fried mochi/coconut balls), pork adobo (no need explain), halo halo (Filipino shave ice), pork & peas, palamig (google it), dinardaraan (chocolate meat), ice candy, lumpia ('nuff said), chicken adobo, banana q, and bangus (milkfish–the national fish of the Philippines; that's right, tilapia or sun fish is NOT the national fish of the Philippines).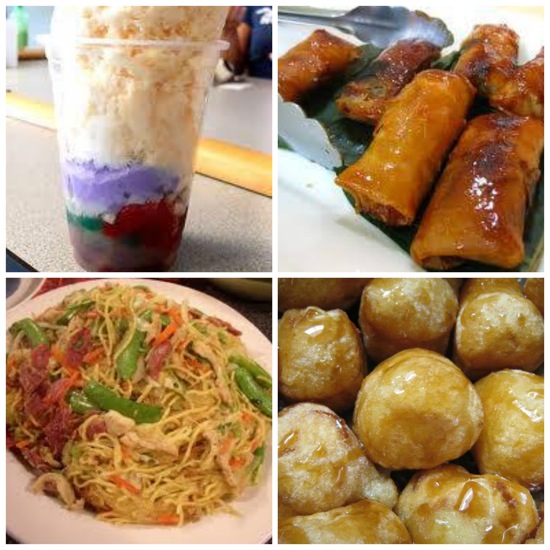 And there's more food…For those who also want local food, you will find shoyu chicken, malasadas, shave ice, fried chicken, spam musubi, and give a shout out to my church for their Chow Fun.
This thing called a grease pole contest…On Saturday, young kids will gather round a pole—not the May Day pole that we grew up with—but a pole all greased up.  In the good old days—there you go again—they used to oil the pole with a side of fat from some pig that had been butchered (hmmm…wonder if they made chicharon or fried pork rinds from the rest of that pig) but now, they use Wesson oil or Crisco oil to grease the pole.  I don't think they use Canola oil or Olive oil cause that's too expensive.  Anyways, the idea is to climb up the pole and grab the flag to win the cash prize—sometimes in the several hundred dollar category (the winner has to share some with the other participants).  It's not that easy.  I think I tried it once when I was 12; I don't think I got off six inches!  But it's really quite a spectacle because they all go up, up, and up and they all come down, down, down.  The crowd cheers for their favorite—and some have been doing it for a number of years.  Now, they come with their rags to wipe the pole above them; I tell my grand-nephews to pack some charcoal ash in their pockets to give them better grip but you know those kids…they never listen to the old futs—oops, farts.  Oh yeah, it's also open to girls—and some girls have won!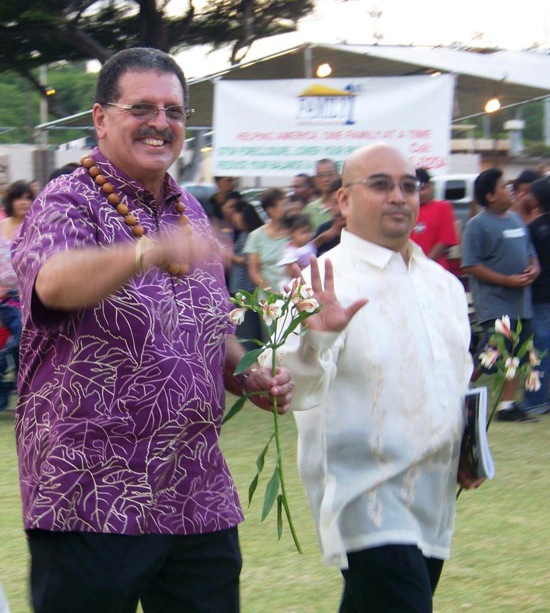 What to do, what to do.  There's a whole bunch of other stuff going down during Barrio Fiesta weekend.  A "mini-parade" will open the Fiesta with queens, government officials, etc. parading (something like a Santa Cruzan or a Flores de Mayo).  There will be a crowning of the Miss Barrio Fiesta queen on Friday night; the contestants help to raise funds to award scholarships.  And on Saturday night, there will be a Little Miss Barrio Fiesta pageant.  For you sporting enthusiasts, there will be a basketball tournament in the gymnasium during the weekend.  And a solemn Veterans' ceremony will be held on Saturday morning to remind us we celebrate Memorial Day in a few days (we can never forget our veterans, like my brother Rogelio, an Air Force vet).  And, yes, cultural entertainment each night.  Let me give a plug for the Good Shepherd Episcopal Church Filipino Folk Dance Troupe who will perform on Friday night at about 8:30 pm!  (Oh yeah, there are others but who's guest blogging anyway?)
Ooops almost forgot the 4 W's.  
When:  Friday, May 24, beginning at 5:00 pm through 10:00 pm and continuing on Saturday, May 25, beginning at 10:00 am through 10:00 pm.
Where:  Wailuku Soccer Field.
Oh forget about the two other W's:  This is the day of the internet.  Find us and "like" and "share" us at  Barrio Fiesta Maui Facebook Page. Visit and don't forget to use the hashtag #BarrioFiestaMaui when you tweet and take/post photos from there.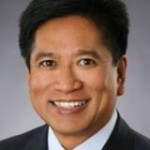 About the Author: Born and raised on Maui, Atty. Alfredo Evangelista graduated from Maui HS (1976), the University of Southern California (1980) (B.A. Political Science, Cum Laude), and UCLA School of Law. He has been in the private practice of law for almost thirty years and recently moved back home to Maui.