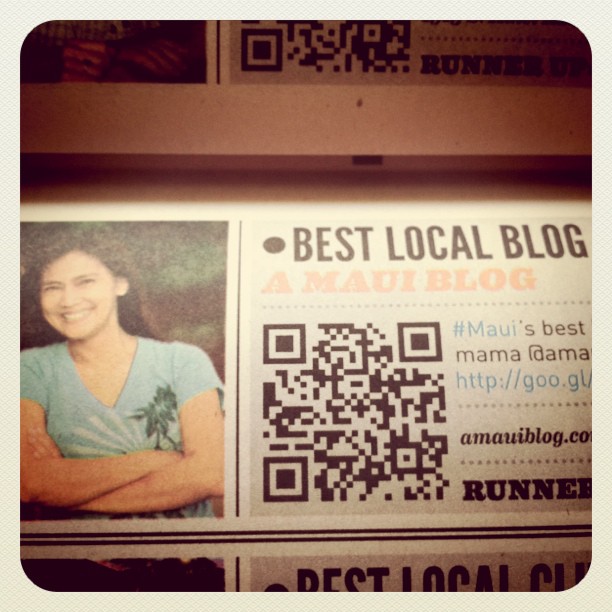 Website: https://amauiblog.com/
amauiblog.com is led by Maui mama and blogger Liza Pierce. It provides a slice of our Pacific sunshine on the Internet. Follow her at @amauiblog to get her latest micro-blogged updates. She posts regularly about community events and the beauty of Maui and you're welcome to chime in and comment. Her latest craze is sharing through Instagram, but you will find Pierce is always sharing something on social platforms, where ever they may be.
***
Dear A Maui Blog Readers and Friends,
Once again, I would like to thank you for voting A Maui Blog as the Best Local Blog on Maui for 2 consecutive years.  As you probably have been noticing, I have not updated my blog for several weeks now.  It's been very hectic for me this past few weeks as I started a new full time job.  This does not mean I am giving up blogging here at A Maui Blog.  I am just re-grouping and re-organizing (rebuilding and recuperating from the hacking set-backs).  By next week you will see an update as well as improved A Maui Blog.  Thank you for your patience, understanding and love.
A hui hou,
 Liza