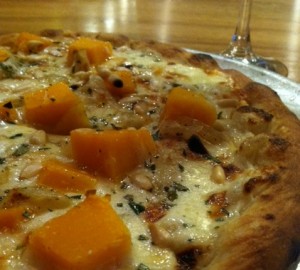 Eating Pizza on Maui – where to go? I am excited to be sharing about my Maui Pizza Bucket List today. Sound like a weird bucket list? Well, hang with me because if you visit the island you're gonna wanna know where to find some yummy food, right? So this list is for YOU (and me, too, of course) 🙂
UPDATED NOVEMBER 19TH, 2021 – Please let me know in comments what other Maui pizza spots should be added!
Why a bucket list? Well, because I compiled it by asking my local friends, family and scouring the internet. I've been fortunate enough to try out some of these places, but would absolutely LOVE to try them all. Wouldn't you???
Restaurant Marlow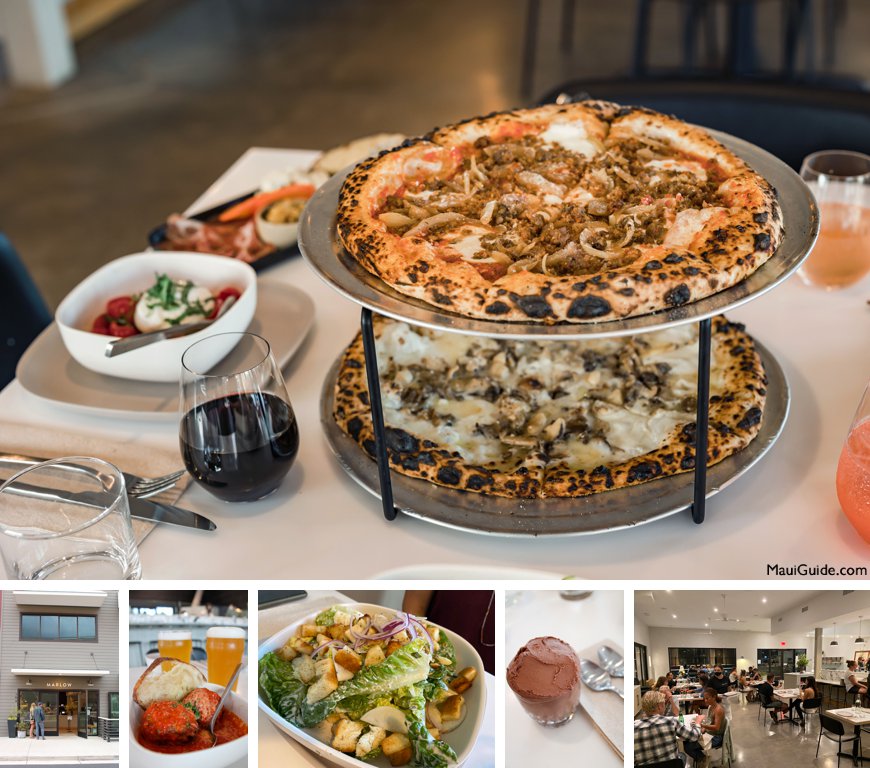 One of the newest entries to the Maui pizza scene, Marlow has quickly become a favorite for Upcountry residents.   Chef Jeff Scheer has been creating some of Maui's most sought-after pies for years now and is famous in Hawaii for creating the always-soldout Maui Chef's Table weekly events.  His talent, hardworking crew, and love for local, fresh ingredients have been a mainstay for foodies on Maui for over a decade.  Though a visit to Marlow is worth the trip alone, if you're traveling Upcountry, stopping in Pukalani is a MUST!  Find them at 30 Kupaoa Street across from the Pukalani Longs.  You can order takeaway online from Restaurant Marlow or walk-in daily from 4:30-9pm or lunch Wednesdays through Sundays from 11am to 2pm.
(808) 868-3366

Monkeypod Kitchen
With local ingredients sourced from Hawaii farms, Monkeypod Kitchen in Wailea definitely made my Maui Pizza Bucket List. My local friends said this would be a great date night or adults-only pizza night. They even offer a happy hour on their pizzas every night, giving a half-off discount! Now, if you know me, then you know saving money is my love language, and they had me at "half-price". Make a reservation or simply walk into either their Wailea or Kaanapali location (they also have a location on Oahu). I hope to do so in the near future! (The photo on top of this post is butternut squash and pine nut pizza from Monkeypod).
Wailea – (808) 891-2322
Kaanapali – (808) 878-6763


Kapena's Kitchen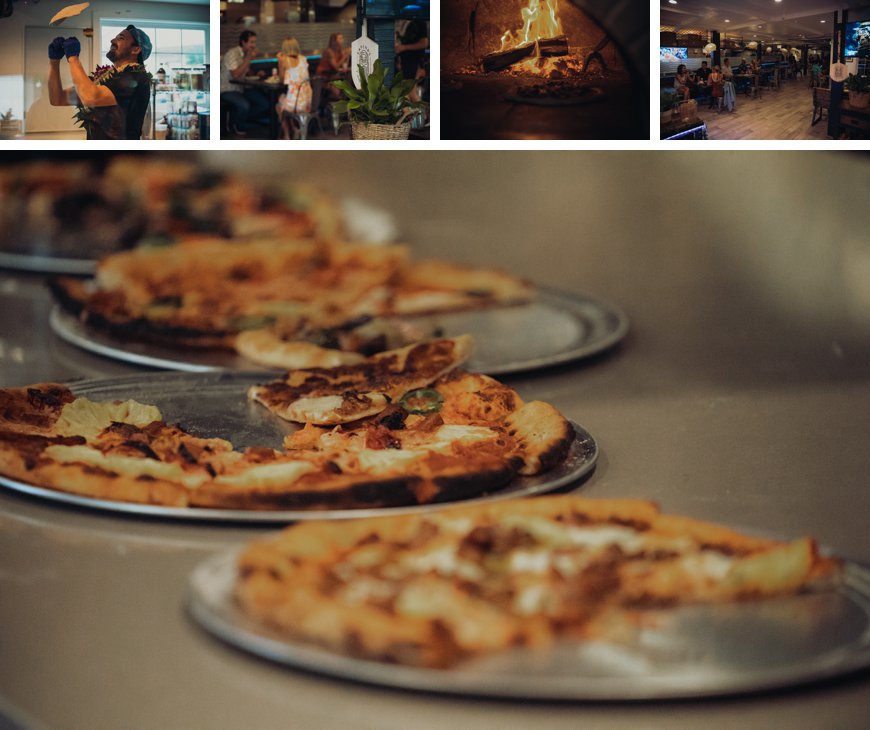 Another new pizza spot has recently been started by a family you may know of.  The Coon ohana first came to Hawaii in the early 70s where they began and still run Trilogy Excursions.  Good food and good times have become expected when traveling Maui waters on one of the Trilogy boats, and now they have a kitchen open to the public on land!  Of course, they have the classics, but give one of their signature pizzas a shot (we love the garlic mushroom!)  Visit them in Lahaina at 505 Front Street Unit 101 or order online at Kapena Kitchen.
(808) 727-2727


The Outrigger Pizza Truck
The Outrigger Pizza Truck touts the proud statement of having Maui's first original mobile woodfired pizza oven. They travel the island with their ono pizzas. They're available to cater your next party by contacting Outrigger Pizzas. You can find them right now Monday through Saturday at Kukui Mall in Kihei. Yum…just thinking about these pizzas is making me hungry!
(808) 280-2985


Flatbread Company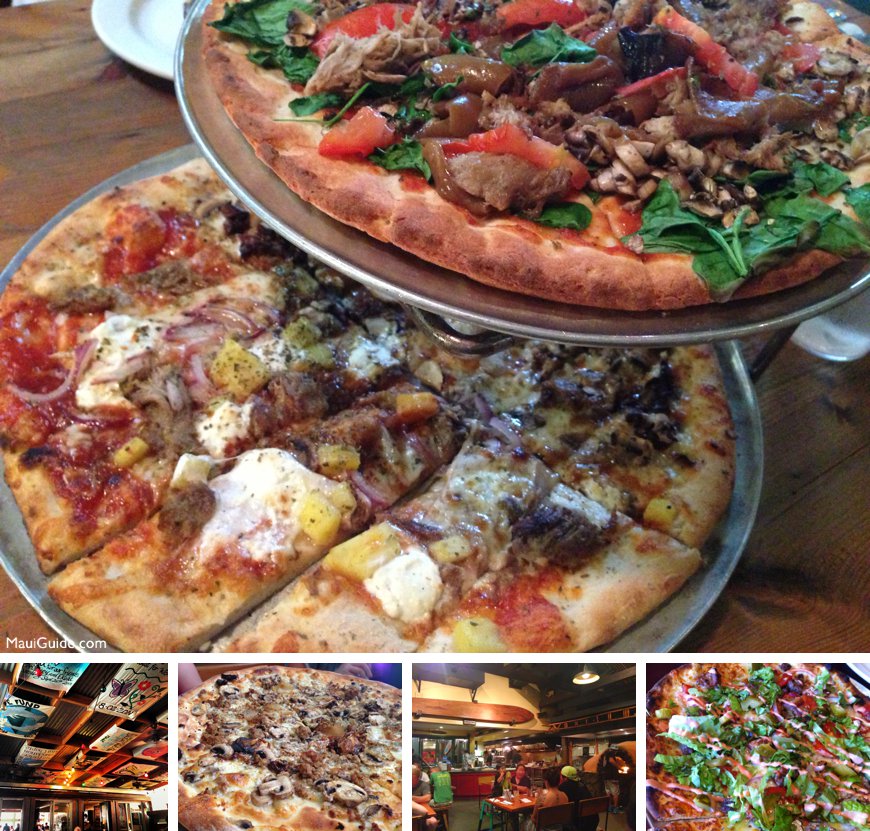 Located on the Northshore of Maui, Flatbread Company is an excellent choice for large groups or couples. My husband and I love the fresh ingredients Flatbread uses to create their works of art, a.k.a. pizza. I highly recommend checking out Flatbread Company in Paia, Hawaii, to satiate your pizza cravings! Their fresh salads are wonderful as well. An added bonus? You just may see good ol' Willie Nelson or one of the Wilson brothers grabbing a bite to eat there as well, seeing as they just live up the street from the restaurant.  With 8 locations, their Paia location is available for you to order pickup or walk in.
(808) 579-8989


Round Table Pizza
Round Table Pizza was a vote for the entire family. Offering two locations: one on the Westside for all of you Kaanapali folks, and one on the Southside for the Kihei peeps. So, if you're looking for a kid-friendly environment and quick service this would be a great place to try out. We know this isn't unique to Hawaii, but a lot of locals love it.  Might be worth you're trying something unique while here like Marlow or Kapena's.  Support local!
Kaanapali – (808) 662-0777
Kihei – (808) 874-8484

What's your favorite pizza place in Maui? Which one are you going to try next? Hmm…decisions, decisions. 😉
*Recently updated with photos and new restaurants by Dining Maui.
PS:
Aloha, this is Liza "talking".  The other day I posted on Facebook the question "Best Pizza on Maui, what do you recommend?" and we got  132 replies! Flatbread, Serpico, Shaka Pizza, Pizza Madness, and Dollies were mentioned a lot.  We probably will do a  follow p post after Jennifer and I try all these pizza places 🙂  Here is the link to our Facebook page in case you're interested to see what the reader's choices are. Go to

My Own Maui Facebook Page.