Experience the vibrant atmosphere of a Maui farmers market; an unparalleled delight, especially when seeking fresh fruits, vegetables, and produce on the beautiful island of Maui. Beyond the immense selection of produce you can only find here, these markets also offer a remarkable opportunity to connect with the island's farmers and artisans, immersing oneself in the rich tapestry of Maui's community.
The Kahului Swap Meet, also known as the Maui Swap Meet, holds a prominent place among the island's farmer's markets. It offers a captivating blend of local flavors and craftsmanship, enticing visitors to explore its bustling stalls and engage with the warm-hearted people of Maui. It is held every Saturday at the UH-MC Campus. They now have an active Facebook Page you can check out prior to going. You can message the admin of the page if you have questions about the vendors.
For those seeking an authentic Upcountry experience, the Upcountry Farmers Market is a venerable institution. Nestled in the Kula Malu Town Center, neighboring Longs Drugs in Pukalani, this market has withstood the test of time, drawing both locals and visitors alike. Opening every Saturday from 7 am to 11 am, it invites early risers to immerse themselves in the enchanting Upcountry ambiance while perusing an impressive variety of locally sourced produce and finely crafted goods.  Located here: 55 Kiopaa St, Makawao, HI 96768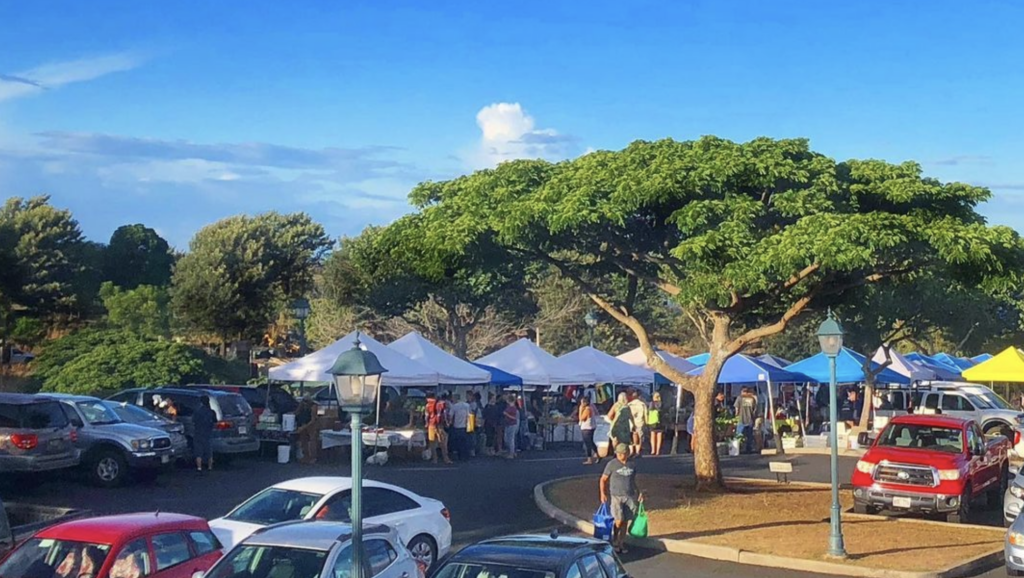 On the Westside of the island, the Napili Farmers Market is a beloved destination for locals and tourists alike. Conveniently located at the corner of Honoapiilani Hwy and Napilihau St. in Lahaina, this market opens on Wednesdays and Saturdays from 8 am to noon. Prepare to be captivated by the abundance of fresh Maui produce, organically managed delights, and an assortment of local treasures such as honey, fresh juices, and invigorating kombucha. Vegans will find a haven of options awaiting them. Located here: 4900 HI-30, Lahaina, HI 96761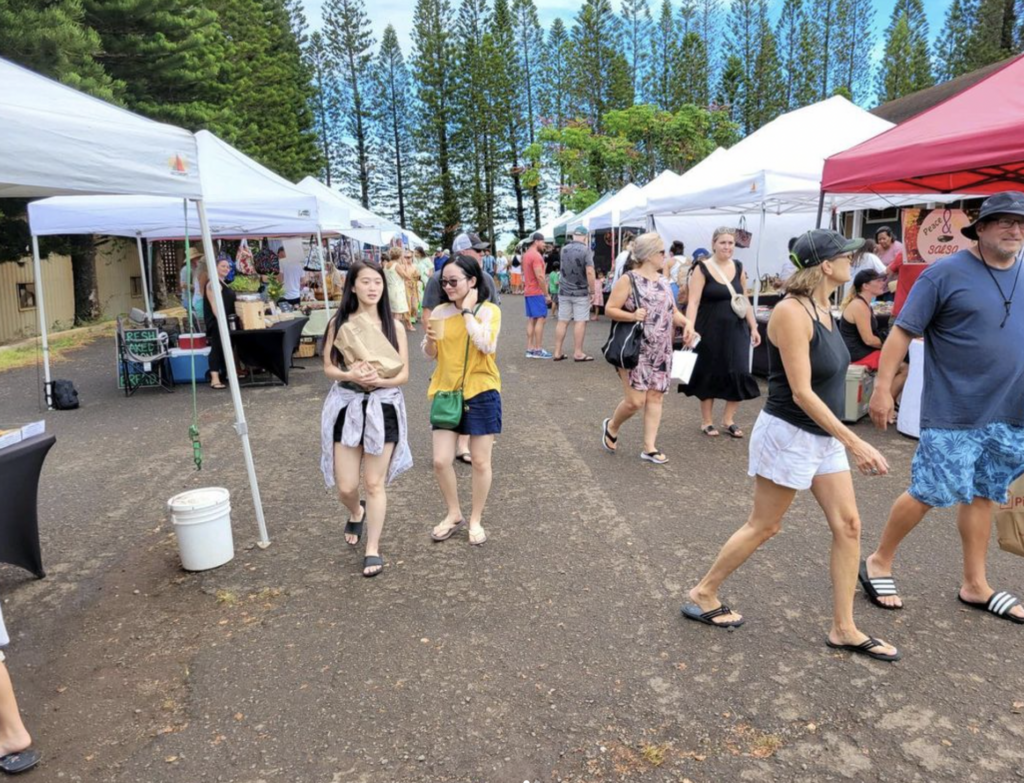 Nestled within the bustling Queen Kaahumanu Mall, the Maui Fresh Farmers Market awaits discerning shoppers at the center court. Providing an oasis of freshness and flavors, this market opens its doors on Tuesdays, Wednesdays, and Fridays from 8 am to 4 pm. Explore a diverse array of local farm produce, indulge in gourmet delicacies, and discover a captivating assortment of plants and flowers. Located here: 275 W Kaahumanu Ave, Kahului, HI 96732
Conveniently situated in North Kihei, next to the ABC Store, Ululani Shave Ice, and Sugar Beach Bake Shop, the Farmers Market Kihei offers a locally owned haven for fruit and vegetable enthusiasts. Open from Monday, Tuesday, Thursday, and Friday. From 7 am to 4 pm, and Fridays until 5 pm, this establishment presents an enticing collection of fresh produce, delectable baked goods, flavorful dips, and salsas. Located here: 61 S Kihei Rd, Kihei, HI 96753
For those with a penchant for exquisite papayas, Kumu Farms is a name that resonates throughout the island. Renowned for its GMO-Free papayas, this Farmers Market is in Maui Tropical Plantation. Visitors can relish their offerings from Tuesday to Sunday, between 9 am and 5 pm. Located here: 1670 HI-30 #5, Wailuku, HI 96793
Lastly, a newer market is the Lahaina Jodo Mission Farmers Market. Open on the 2nd and 4th Thursday of every month from 4-7 PM, this market offers a vibrant and thriving atmosphere. Visitors can explore the diverse selection of fresh produce while also living up to the community spirit that defines this delightful gathering. Located here: 12 Ala Moana St, Lahaina, HI 96761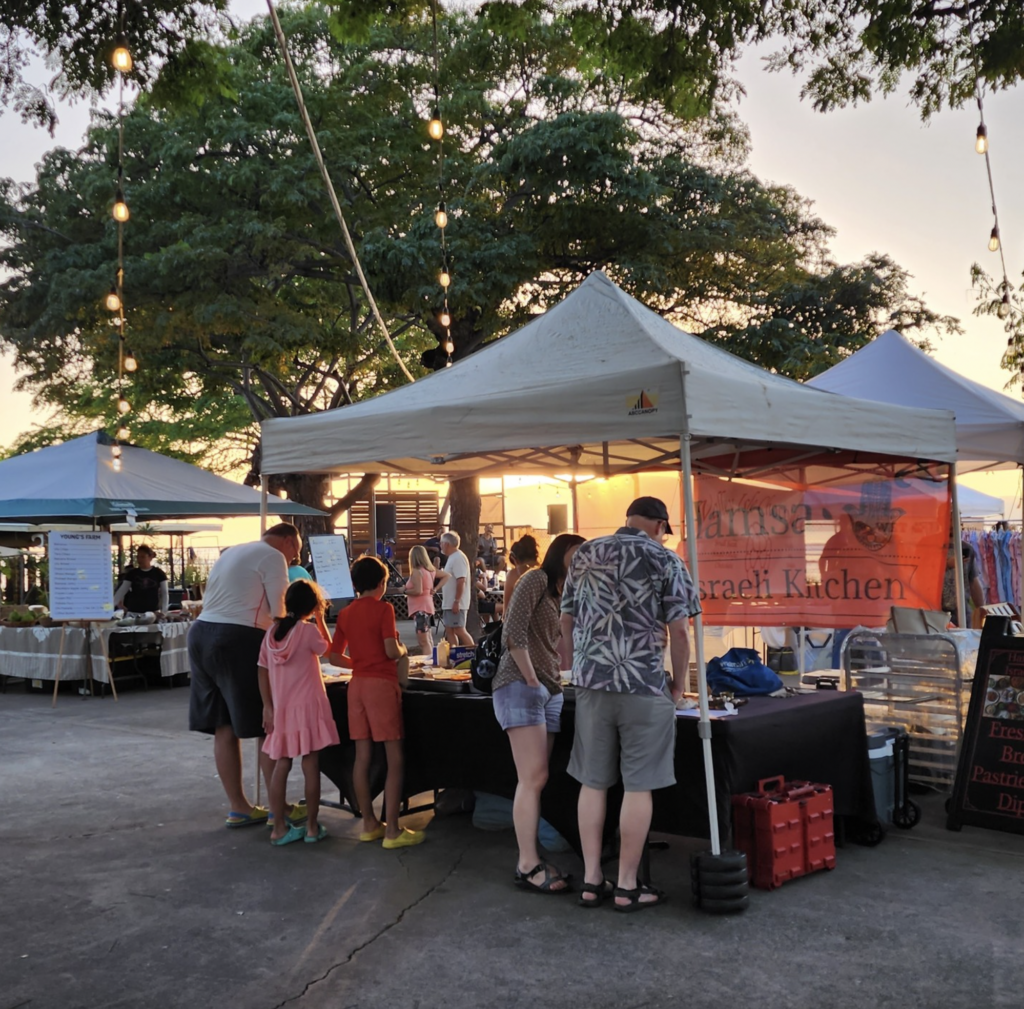 Want to learn more? I recently stumbled upon an article about Farmers Markets on Maui at Maui Accommodations blog and itʻs a comprehensive list, so thought Iʻs share the link here.