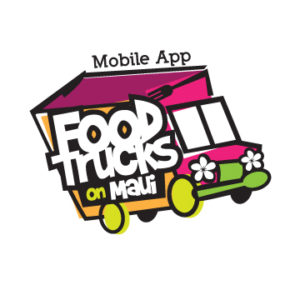 I promised the Food Trucks on Maui "fans" an updated list of food trucks.  As much as I wanted to write a nicer post I think I will settle with this list format and will just update this at a later time with more photos and commentaries.  This post is a "work in progress" and I will continually update this so please do check back. 
I divided the lists into "regions" because our mobile app also does it that way. I know … I need to update the app… will do too. I am not giving up on this … I ma just slooow…
So here is the quick list for now. Please follow our Food Trucks on Maui Facebook Page to get a updated news and photos.
CENTRAL (Kahului-Wailuku) 
There are 3 main locations where #FoodTrucksOnMaui can be found and then there are other places listed too:
I. At the Kahului Beach Road, at the harbor, across the street from the Maui Arts and Cultural Center.  The daily usuals are
1.  Gestes Shrimp 298-7109 – I call this the "grandfather of the foodtrucksonMaui – it's been very popular with the tourists for a long time. A little pricey for locals but good shrimp plates.  Not as great as the Oahu Shrimp Trucks but still good!
2.  Lau Hee Chicken Hekka 268-4538 – Another older food truck, specializing in Chicken Hekka and Chow Fun.
3.  Dibs Da Ribs  463-8950 – a new food truck, with a variety of choices in their menu but ribs is the main.
4.  Gyros  – 205-0887 popular among local who live and work in the area. Big portions and yummy food.
5.  Ohana Kine Grindz 757-1208 – I was told they are there but I don't see them when I go there.
There is no eating place here. Just buy the plate lunches and eat in your car or go to the park across the street.
II. At the Maui Swap Meet – this is a Saturday only deal. The usuals are
1. Tru Grindz – cute little hut trailer; friendly service, good grindz!
2. No Ka Oi Shave Ice – nice food truck specializing in Shave Ice and Coffee for the people at the Swap Meet.
3. Maui Girlz Shave Ice –
4. Sumo Dogs – usually parked across from Tru Grindz and No Ka Oi Shave Ice. If you like hotdogs, you must try this.
5. Donut Dynamite – a cute little trailer with a wide variety of donuts, freshly cooked – must try.
6. Aloha Juice Hut –
7. Maui juice Company –
III. The FoodTruck Food Court a little past the road to Costco Gas Station
1) Like Poke?  757-2239
2. Threes Food Truck – 344-2161
3. Slightly Salty –
IV. Other locations:
1. Kalamas Local Grinds 264-4462 – owned by a local family from Hana.  Has a variety of local food (Plate lunches)  in their menu. New Location: 315 Ho'okahi in the Wailuku Industrial Area  across from Saigon Palace
2. Maui Streatery – Kahului
3. Wow wow Waffle and Fresh Lemonade – Kahului
SOUTH (Kihei – Wailea – Makena)
1. Beach Beach BBQ  264-6332 – the way to Makena Beach (you won't miss it) – This one I highly recommend.
2. Jawz – two trucks, one on the way to Makena Beach, the other one in the entrance. The third truck we don't know (used to be at Kamaole Parking lot)
3. Bubba's Gourmet Dog Shack – also at Makena
4. Horhitos Tacos – at the Maui Market Place, across from Kalama Park in Kihei – permanently parked there.
5. Kinaole Grill 280-9048 – across from Kam II at the Ke Alii Alanui rd. Their foodtruck has a great painting – nice and colorful.  Good to try.
6. Surf Dog Coffee Company 856-6033 – nice coffee food truck. Used to park at Kamaole – not sure where they are now.
7. Pura Vida – (808) 419-6673 Authentic Costa Rican Food. Used to be at Kamaole Parking lot. – not sure where they are parked
WESTSIDE (Lahaina, Kaanapali)
The main place for foodtrucks on the Westside right now is at the Kaanapali Train Station (1 Puukoli Rd)
1. Shark Pit – 298-7776 – I had been hearing a lot of great reviews. Must try.
2. Kinaole Grill – their second truck is parked here too.
3. Nobu's lunch wagon – 669-4118 cute little pink food truck. ☺ – the grandmother of foodtrucks on maui ☺ – Chef Sambrano blogged about it – search Nobu's Lunch Wagon Chef Sambrano and you'll find it.
4. 808 Antojitos – authentic Mexican … 280-4025
5. Iron Imu
OTHERS:
1. Kula Country Farms – great food truck, great food. They switch to serving on Sundays only
2. Olowalu Fruit Stand – stationary food truck
3. Twin Falls Fruit Stand – stationary food truck
4. Tuk Tuk Thai – 810 Haiku Rd – 808-463-4166
5.  Akamai Coffee – stationary kiosk across from Home Depot
6. Brazilian Food Truck (new)
7. Bowls Maui – not sure where they are now ….
8. Nui's Thai – upcountry – not sure where they are parked.
TAKE NOTE – aside from the usual locations, these food trucks are mostly found in the Maui Town Parties, called Maui Fridays.
Do you know of any other food trucks not listed here? Please let me know and I'd add them to the list!