I usually walk and run for exercise in the morning. However, the other day the morning got a bit hectic and I had extra time in the evening and so I went.  As I walked out our house the sun had just set and there are some beautiful afterglow reflection in the sky. That's when I took the photo above.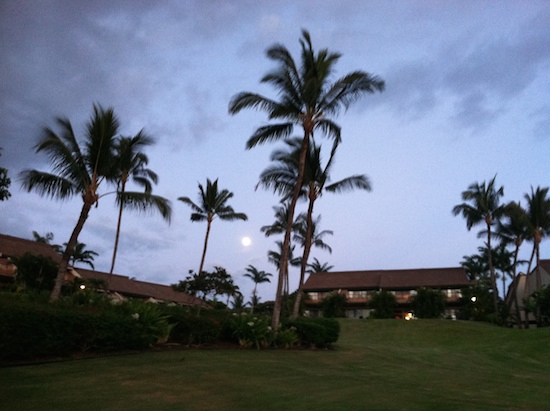 As I continue walking I realized that it's the start of a full moon! Depending on on who who talk to, some says full moon happened on Maui on Thursday night and others say it's on Friday, and it's the 13th!. Yep, some are making a big deal of a full moon on Friday the 13th.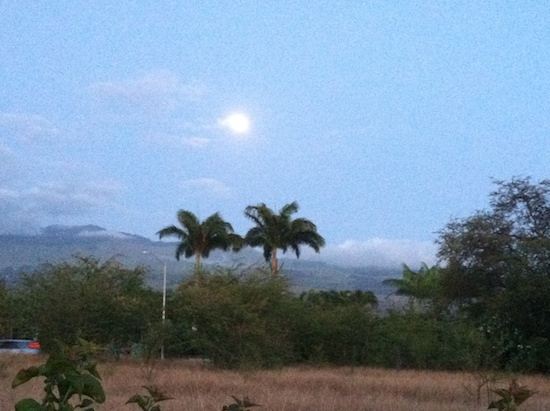 I had with me my iPhone and that's the one I used to take photos. Sorry it's a bit grainy when I try to focus and get a closer pic of the moon – I wish I have our DSL "big camera" with me at that time.  But then again, I really wouldn't want to be walking and running with a big camera, would I?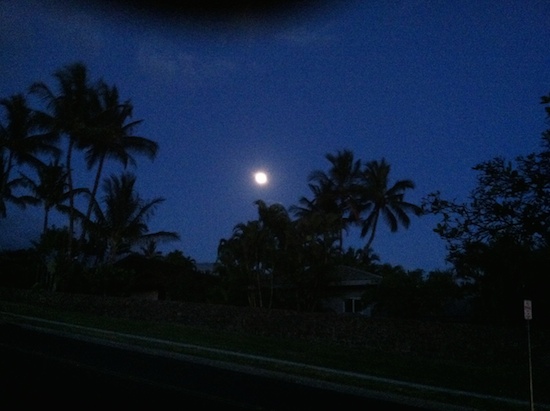 It got dark pretty fast. I was in Wailea area when I took the photo above and below.  I wish you could have seen the moon with me in person. It's really bright and beautiful. How do you like the silhouette of the palms trees around. Kinda cool I think ….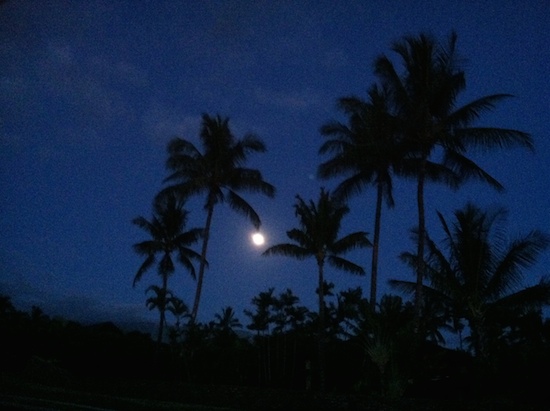 And so I kept on walking and running in the dark. One thing I am thankful for living on Maui, especially in Kihei and Wailea area, is that I feel safe walking and even at night…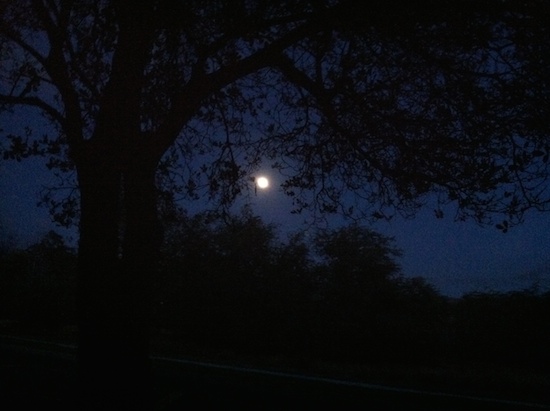 I usually post photos of sunsets and sunrises. It's a nice change to post a photo of a moonrise.  The last photo above is a bit creepy, but in reality, it was stunning to see a big bright moon amidst the silhouette of the trees below it.
Aloha and have a wonderful weekend!
P.S.
After I uploaded and shared this post, one of my friends told me about the article in Hawaii Now regarding the "honey moon". Here is the link  for you – it is quite an interesting read http://www.hawaiinewsnow.com/story/25770050/rare-honey-moon-occurs-for-first-time-since-1919