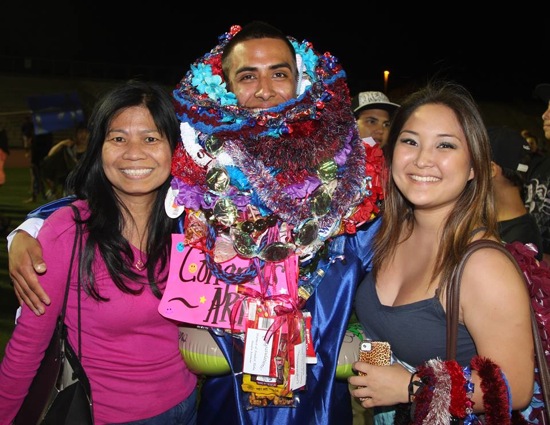 It's been graduation time on Maui. It began on May 12 with commencement (that means beginning, right but aren't you supposed to be pau with school?) exercises at the University of Hawaii Maui College and ends with the high school graduations.
And this is the time when maile gets scarce and folks stay up till the wee hours of the night making their lei for their relatives, friends, neighbors, kids of friends, god children, and everyone else they recognize in the Maui News listing.
"So what, Uncle, you going come to my graduation, right, because I like plenty of lei" said one of the youth from my church (Good Shepherd Episcopal Church in downtown Wailuku next to McDonald's). She's graduating from Baldwin HS and yes, I'll be there.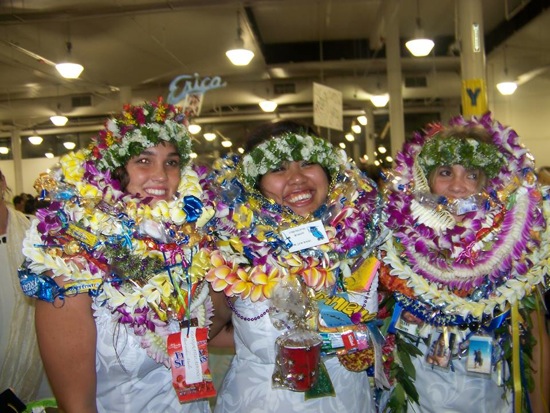 But I'm not so sure if I need to give her an expensive, flower, delicate lei. Why you say? You lost that local spirit when you stayed in HNL too long. Maybe I've gotten too practical in my old age and besides, it gets real expensive.
But the truth is with Project Grad and all that, the nice, delicate, leis, get crushed and packed away because you can only take one or two lei with you to Project Grad and by the time you finally wake up the day after the day after grad, the nice, delicate, smell good, and expensive (almost twenty dollars if not more) lei will be wilted, crushed, and probably brown!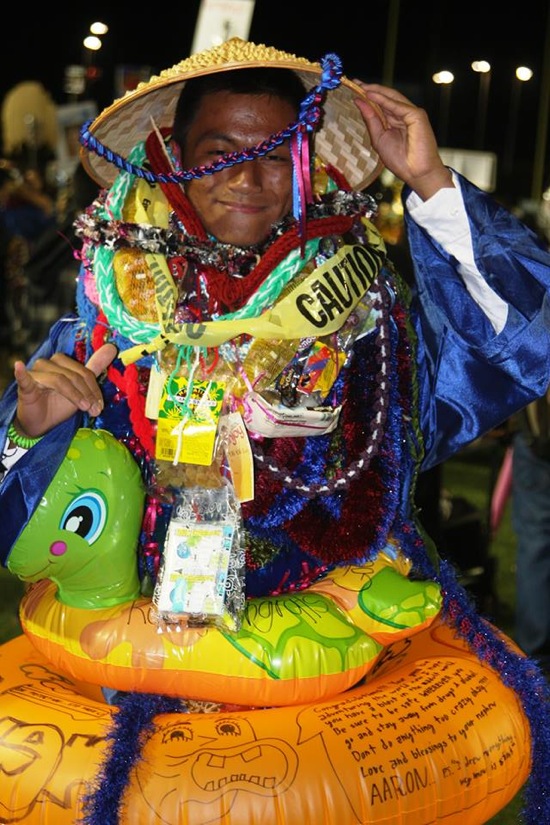 So I think the best thing is to give candy or seed lei. Something you can eat. I mean ribbon lei is great and nice and a lot of love goes into making it but come on now, how many high school graduates really remember that Aunty Gloria or Aunty Bessy gave you that lei? Now kukui nut lei is great but you gotta remember, like Aunty Louise told us last summer, when you receive kukui nut lei, you cannot believe you're Santa Claus and re-gift the kukui nut lei; no can give 'em away because that kukui nut lei was meant for you. Ay sus! or OMG! I'm sure I gave away some kukui nut lei to somebody else. Ala! or is it alla? (how do you spell that word anyway? I need an editor) I gave away my luck.
If you really want to give a nice flower lei, give at the graduation party when the graduate SHOULD have more time to appreciate the lei. I know, giving lei is part of the tradition and everyone wants to have a picture with the grad all decked out in lei and no can see the face. I had one of those pictures but then it was because the carnation lei was triple carnation so only needed a few lei to make it go up to my face.
So, it's the season of graduations….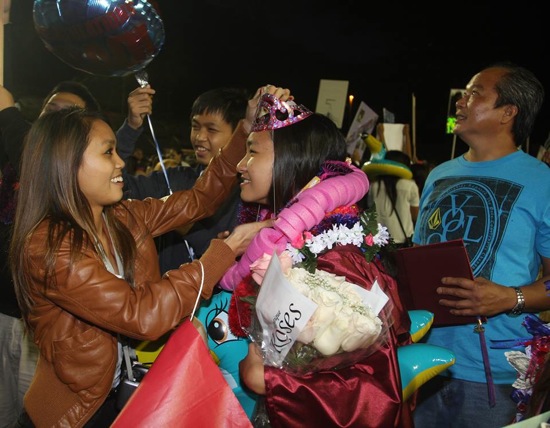 A time of reflection.  Did I really do that bad in my math class. Whew, I'm glad I was smart enough to drop Physics. Wow, I don't need to wake up by 7:30 anymore.
A time of celebration.  But do I really need to find a summer job, Mom? I want to relax before going to college. I worked so hard during high school. Note to graduate: you think high school was hard? Wait till you get to college!
A time for family. Dad, who's that who just gave me that lei? Uncle who? How are we related again? How come I have so many god parents, anyway?
And my favorite, a time for gifts.  It's a favorite if you're a graduate. But, boy oh boy, if you have a large, extended family, not to mention your circle of friends, it can get real expensive during graduation season. I mean, do we need to go to such and such's party? If I was asking my Mom this, she would say, yes, you do because when you graduated, your cousin's grandma gave you $20.00 and shame if you no go. How can my Mom remember all these details?
And yes, graduation is a time for memories.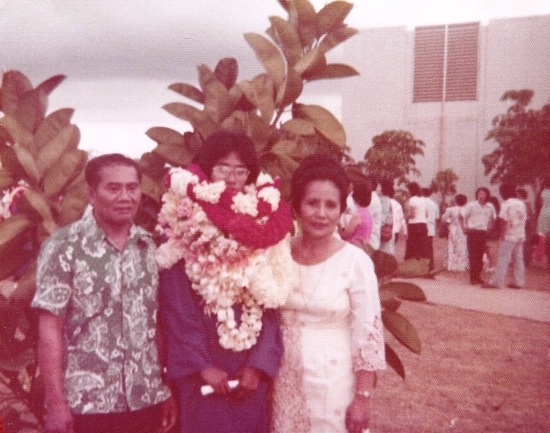 I still remember graduating from Maui HS. It was at the Kahului campus and I was walking out— the song playing was "Do you know where you're going to" by Diana Ross—and since I was short, I was in the front row and trying to follow my classmates to where ever. I didn't know where to go because in those days, they didn't have alphabets to designate where to go and they never have those huge, blinking signs with your name (funny how everyone tries to have a better sign than their best friend, huh?). I was just walking and then my Uncle Johnny saw me and gave me my first lei. And then I stood around and waited…until my family found me and gave me several carnation lei and a couple money lei too! (Gee, Aunty Louise, I could spend that money lei, right? It's not like the kukui nut lei, huh?) We took pictures as a family and then I raced around and took pictures with some of my classmates, several of them I went to school with since kindergarten at Kahului Elementary. Not as helter skelter as it is now (case in point, for the last few years, Maui HS's grad at the War Memorial Stadium where the lei giving is outside the stadium not inside like Baldwin HS. I love my alma mater but that's crazy the way they do it. A couple of years ago, I gave up finding some relative and gave her lei to some kid of a friend.)
Graduating from college—the University of Southern California in Los Angeles—and from law school—UCLA—were both different. At USC, there were thousands of graduates and there was no order how to march in; heck, we didn't even have a class song like we did at Maui HS (Paul Anka's "Times of Your Life" with Maurice Bega leading us). I was lucky to find a few friends so we walked in together. My parents had brought extra lei so I gave that to the guys and gave roses to the girls. Then we went to another location for a separate graduation ceremony for our major. That's when they read your name and you indicated whether you were graduating cum laude, magna cum laude, or summa cum laude. At the UCLA School of Law, a little over 300 of us graduated, with a number of us of the Asian/Pacific Islander status (we used to be called Asian Americans but we changed the way we were called that year.) There were three of us from Hawaii and our families brought extra lei (yup, I filled my bath tub with maile, ginger, tuba rose, etc. Note to niece Lareina: this is what you gotta do when we come to Las Vegas in June for your graduation from pharmacy school.). So we gave all our fellow Asian/Pacific Islander graduates lei and folks in the audience were wondering why or why did those folks have those flowers and leaves around their necks? Are they all from Hawaii? (We wore the lei at the beginning of the ceremony and walked in with them).
So I've been lucky. I've had memories of three graduation ceremonies…each one different…but each one so special. Different friends from each ceremony…and oh, yeah, different girlfriends, too. But in the end, it was always with my Mom and Dad.
And when I look back, that's what made it even more special.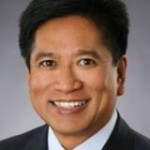 About the Author: Born and raised on Maui, Atty. Alfredo Evangelista graduated from Maui HS (1976), the University of Southern California (1980) (B.A. Political Science, Cum Laude), and UCLA School of Law. He has been in the private practice of law for almost thirty years and recently moved back home to Maui.
***
Note from Liza:  Mahalo Fred for guest blogging here at A Maui Blog.  I truly enjoyed reading your "talk story" post on graduation. I am happy and excited that you will be regularly blogging with us!  Up next: Barrio Fiesta!
Discussion:
Did you attend  (or are you attending) any graduation on Maui this year?  Did you bring a lei? What kind of lei did you bring?  What do you think about this tradition of  lei giving and giving tons of  them that you can't even see the graduates' face after it's all be given? 🙂  For me, I love it. I think it's something fun to do and creates a wonderful memory.  How about you? Please write your thoughts on the comment section below.
Got some graduation memories to share? We've love to hear/read them. Share them on the comment section too!