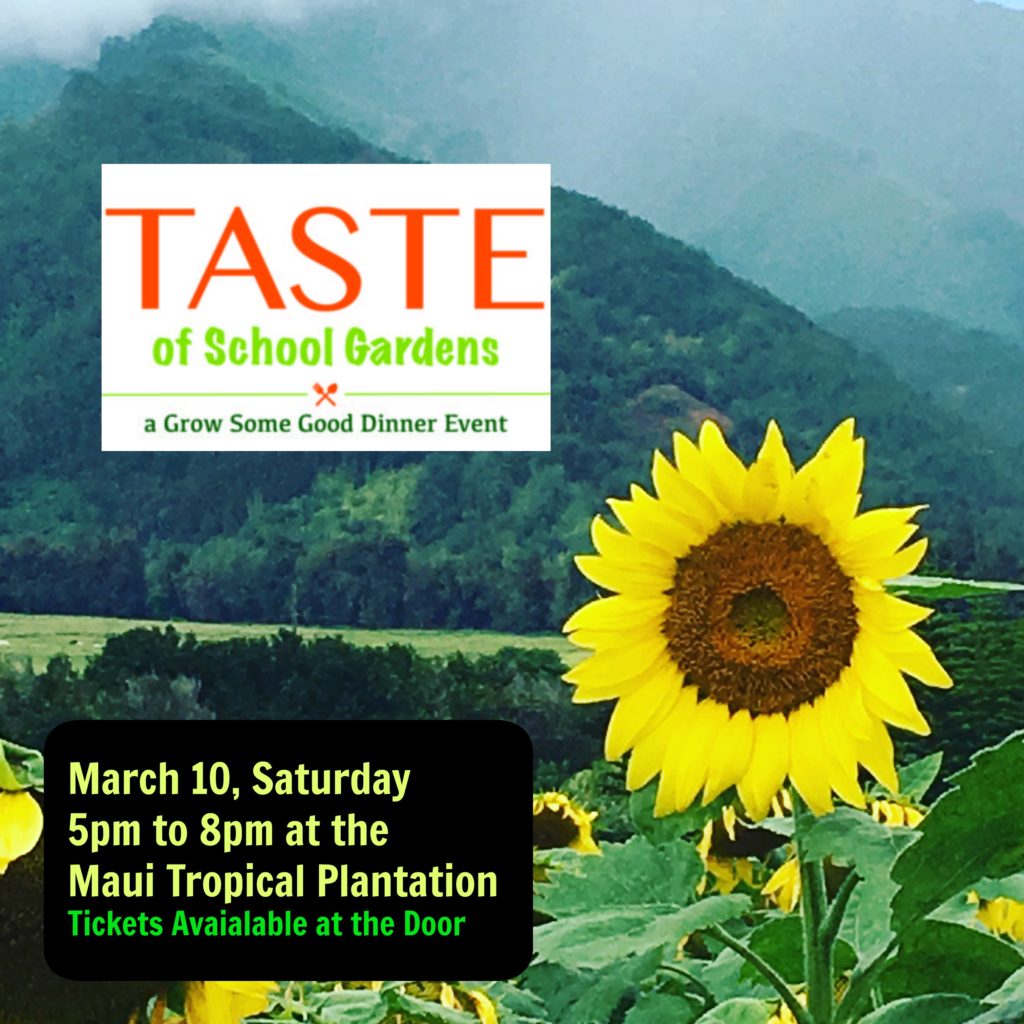 Gardening is something close to my heart.  As a young girl, I remember visiting my father's family in the province,  and part of the warm memories I have with them are the times we are at the farm.  Planting is hard work but it's important.   Harvest time is a great occasion for celebration.  I love eating "fresh fruits and vegetables" newly harvested. There is something different about the taste, the flavor, it's just sooo good! And that's is why today I am blogging about "Grow Some Good Taste of School Gardens on Maui".
Have you heard about the Grow Some Good Non Profit Organization on Maui? If not, please allow me to introduce them to you via the videos I will share at the end of this post (you can scroll down and watch now if you want, but make sure you come back and read the rest of this post 🙂 )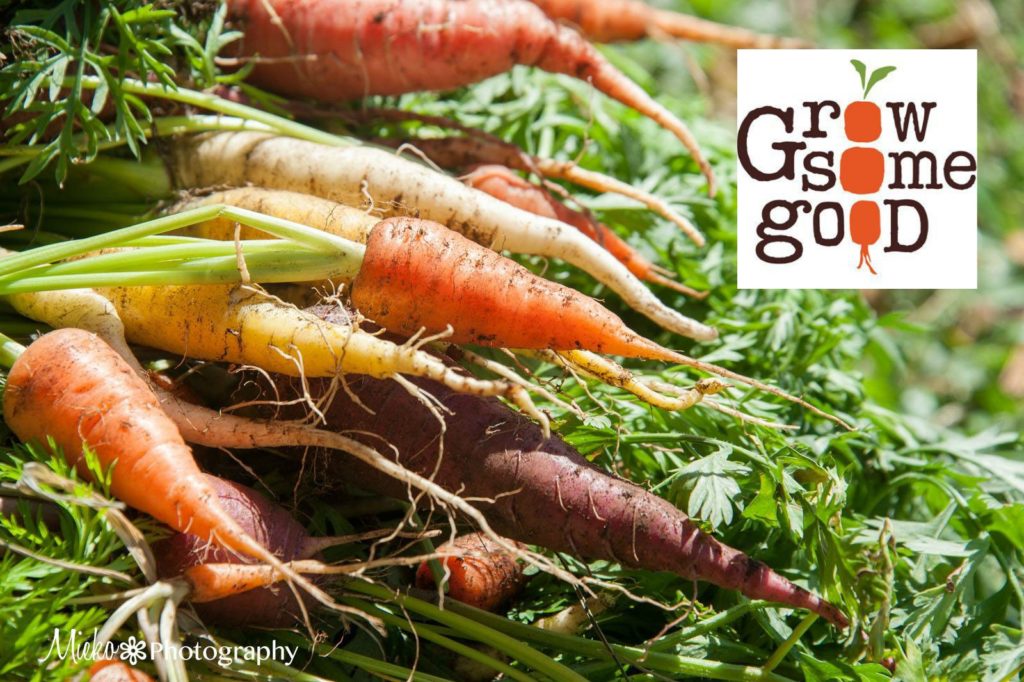 If you already know about Grow Some Good, then you already know how awesome this organization is. I am excited to share with you about this important fundraising event they are hosting on March 10th.  I am attending and I encourage you to come too! The event is called "Taste of School Gardens".
Taste of School Gardens takes place on Saturday, March 10 that the Maui Tropical Plantation Grand View Lawn. Surrounded by lush farmland, and with a breathtaking view of the Waikapu Valley, the site lends itself to the farm-to-table mission of the event, where delicious dishes, inspired by all the good things growing in school gardens, will be served by Maui's premier chefs, as they come together to support school garden programs and inspire our future farmers, chefs, teachers, and scientists.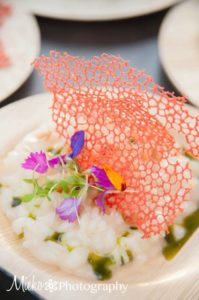 New Chefs participating this year include:
Chef Jeff Scheer of the Mill House,
Chef Paris Nabavi of Pizza Paradiso Mediterranean Grill
Chef Ivan Pahk of Aloha Mixed Plate
Chef Geno Sarmiento of Nick's Fishmarket
Joining the event again are:
Chefs Jaron Blosser, Cody Christopher and Travis Morrin of Fork & Salad
Chef/Owner Nicol Bradley of Ono Gelato Kihei
Chef John Cadman of Maui Breadfruit Company
Longtime Supporters:
Chef Craig Dryhurst of DUO at Four Seasons Resort Maui at Wailea
Chef Kevin Laut of Outrigger Pizza Company
Chris Kulis of Makena Golf & Beach Resort

Guests will enjoy dishes made from local and school garden-grown ingredients, fine wine and local brews, live music from Maui's Deborah Vial Band, and mountain sunset views. Fun, unique dinner events will be featured in the live auction.
When: 5 p.m. to 8:30 p.m., Saturday, March 10th, 2018
Where: Maui Tropical Plantation 1670 Honoapiilani Hwy, Wailuku, HI 96793
Tickets: $99-135 per person | $1,500 VIP Table of 10 – Click here to purchase tickets to Taste of School Garden
PHOTO CREDIT: Mieki Photography
OK, now back to the videos I was talking about… Jess Craven, an award-winning cinematographer form Maui, created and produced these videos to inform us about Grow Some Good.  They surely are worth watching and sharing too!
Click here to purchase tickets to Taste of School Garden – I hope to see you there!