Earlier this week I had been getting messages via LinkedIn messages congratulating me for the work anniversary. For a moment I wondered if it was a mistake because my work anniversary with Wailea Realty is in April. Then I got reminded that October was the month I started my blog … In October 2006 I founded A Maui Blog and so it is my BLOGGYVERSARY month 🙂 Yes, you read that right, 2006 is when I started blogging about Maui so it's my 14th bloggyverysary.  Wow … Thank you very much to everyone who sent me greetings and congratulations.
And guess how I am celebrating my bloggyversary this year? It's by attending* this fantastic event of Hawaii Food and Wine Festival event on called "Wicked Cocktails Wicked Plates" at the Sheraton Hotel. I am excited about it. Wicked cocktails, wicked food, wicked company … it's gonna be wicked good! I will be blogging more about my bloggyversary on a separate post. For now I would like to share with you more about the Hawaii Food and Wine Festival.
Did you remember that I actually attended their inaugural event on Maui? I did, back in 2015 and I blogged about it here.
Here is the information on the fun Hawaii Food and Wine Festival 2019 events happening this weekend. These are from the Hawaii Food and Wine Festival website and there are links to where you can purchase the tickets. I hope to see you there too!
Wicked Cocktails, Wicked Plates
Sheraton Maui Resort & Spa
6:00PM – 9:00PM, Saturday, Oct. 19
Head down the yellow brick road to Maui as Sheraton Maui Resort & Spa transforms into the Land of Oz for an evening of wicked good plates and beverages under the stars with a fireworks finale. Step behind the emerald curtain, and you'll fall under the spell of bewitching dishes from 13 culinary wizards, along with winemakers' choice vintages and mixologists' craft cocktails that will make you feel like you can defy gravity. More info and buy tickets here.
You know what's extra exciting about this event? It is here where we get to taste the first potato harvest of Maui Pono Farm. Read more about it at here on Maui Now
Pasta la Vista
Hyatt Regency Maui Resort and Spa
6:00PM – 9:30PM, Sunday
Get a taste of la dolce vita at this six-course dinner by chefs celebrated for their mastery of Italian cuisine. Collect a new stamp in your culinary passport, traveling to the land of Italian excellence to taste authentic ingredients like extra virgin olive oil, Parmigiano Reggiano and prosciutto. Travel around the boot, savoring traditional dishes with modern flair, perfectly paired with regional Italian vino from Southern Glazer's Wine & Spirits of Hawaii – salute! Guests will be assigned seating prior to this event. We can only guarantee guests who purchased tickets together will be seated together. More info and purchase tickets here.
Whalers Village Presents Keiki in the Kitchen
Whalers Village
10:00AM – 2:00PM, Saturday, Oct. 19
This year, the Hawaii Food & Wine Festival's popular Keiki in the Kitchen event returns to Kaanapali on the island of Maui at the scenic Whalers Village next to the sands of Kaanapali Beach. Headlining the free event is Food Network's "Ace of Cakes" star Duff Goldman, who will lead cupcake decorating sessions for children who sign up in advance ($10 per child (SOLD OUT). Duff will be joined by more than 10 celebrity chefs for autograph sessions, and a day of fun activities such as safe trick-or-treating on "Treat Street," coconut weaving and succulent planting by Maui County Farm Bureau for the whole family to enjoy.
Just to let you know, there is also a Golf Tournament happening today that is part of the Hawaii Food and Wine Festival but it's already sold out and they are probably playing right now as you are reading this.  So if you are into golfing I suggest that you watch for that event next year. As you know, this is an annual event.
I will be updating this post on Saturday and Sunday and will add some photos and videos from the event. However,  I would love it if you can join me in the event via social media.
Follow along let's converse real-time via Facebook: A Maui Blog and My Own Maui;  Instagram and IGTV:  @amauiblog @visitlivelovemaui  @wailearealty and Twitter @amauiblog  – I will be going with my friend Katie Nicoletti from Wailea Realty so follow her too at @KatieSellsMaui  And you know, @auntypineapple might come out of hibernation and attend too, because this is kinda a big deal you know 🙂  – Let me know what you'd like to see from there and I'd do my best to take a photo or a video of it.
I will be using the hashtags  #HFWF19 (among others) and if you are there, use #HFWF19   too and  you might be featured on @hifoodwinefest IG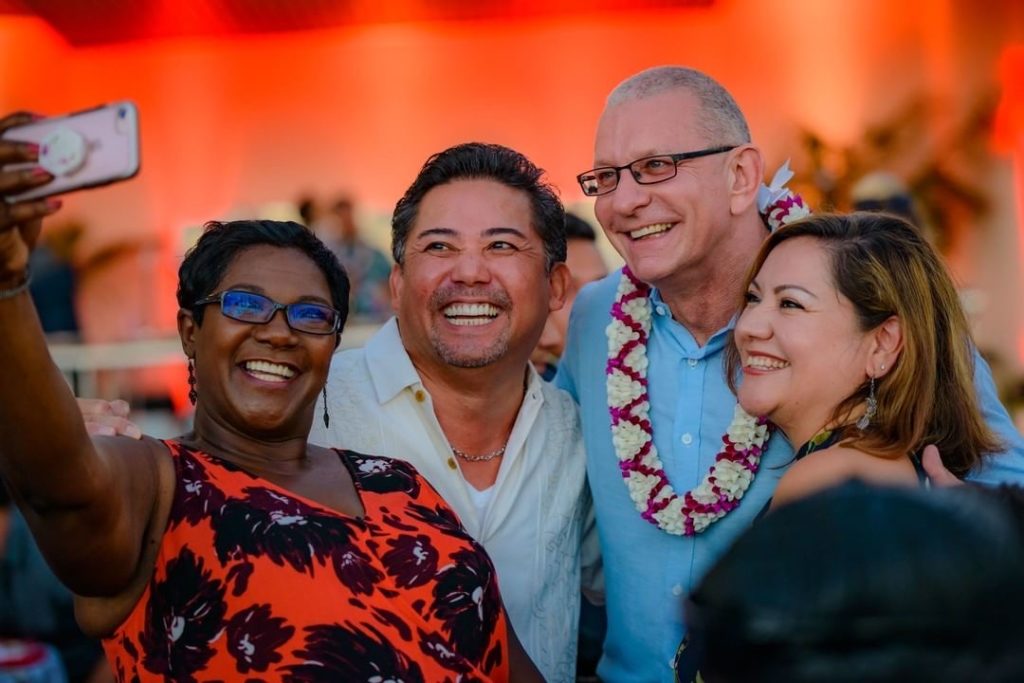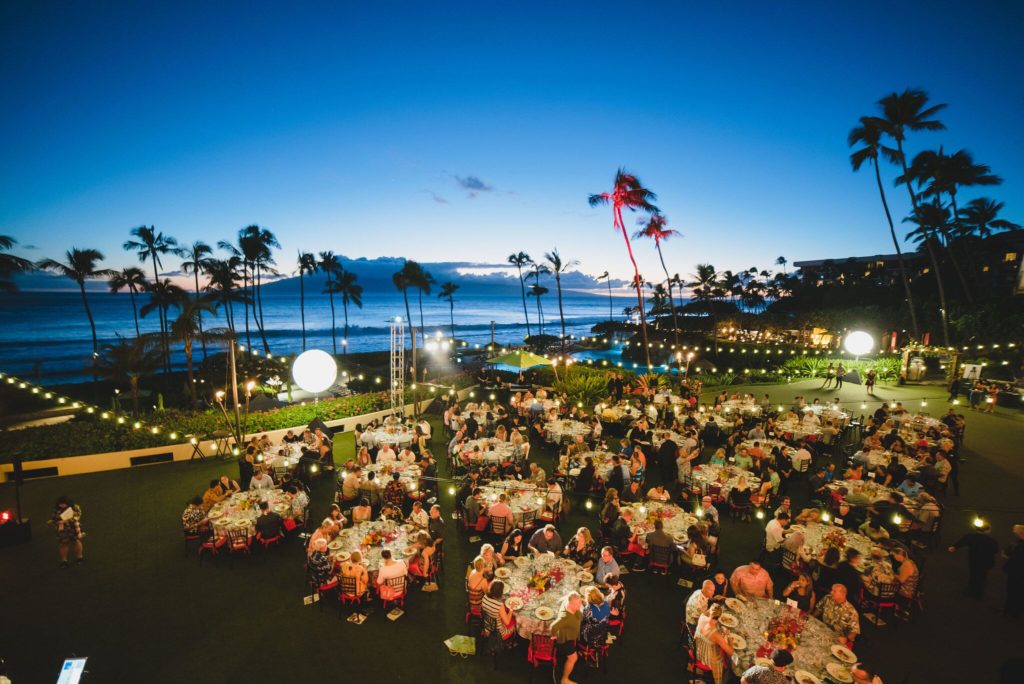 What is the main reason why I am going to the Hawai'i Food and Wine Festival? Although the wine and food are for sure gonna be great … that's not the main reason why I am going. The main reason is because this #hfwf19 is supporting Farmers, Ranchers and Fishermen of Hawaii, as well as investing in local students at local culinary colleges and agricultural education for children. So next time I post about the delicious wine and food and awesome chefs and mixologists, also remember that we are doing this for a good cause. And that is the truth about why I am going to #hfwf – and I hope to see you there! Here is a link for more info: https://hawaiifoodandwinefestival.com/beneficiaries
FOLLOW MY INSTAGRAMS STORIES and IGTV on Oct. 19  pm to 9 pm for real-time postings. That's where I am going to be posting. It'll be fun!
Aloha and  hui hou!
*Disclosure: I was given 2 complimentary tickets to the Wicked Cocktails Wicked Plates events for me to experience the event and share about it on social media. However, all the opinions are my own.