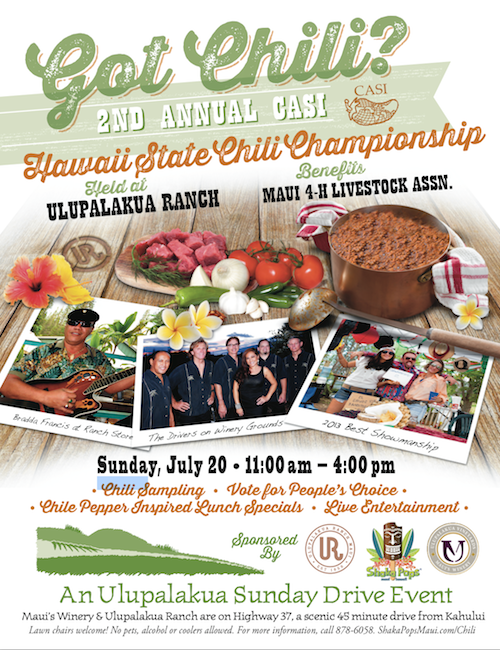 Ulupalakua Ranch Store & Grill, along with Shaka Pops Maui and Maui's Winery, invites the public to come on up to beautiful Upcountry Maui for the 2nd Annual CASI Hawai'i State Chili Championship Cookoff on Sunday, July 20, from 11 a.m. to 4 p.m.
The cookoff, which is sanctioned by the nonprofit Chili Appreciation Society International (CASI), debuted last year at the Ulupalakua Ranch Store and was so successful that the organizers decided to expand this year's event and make it part of the Ulupalakua Sunday Drive series, with proceeds again benefiting the Maui 4-H Livestock Association.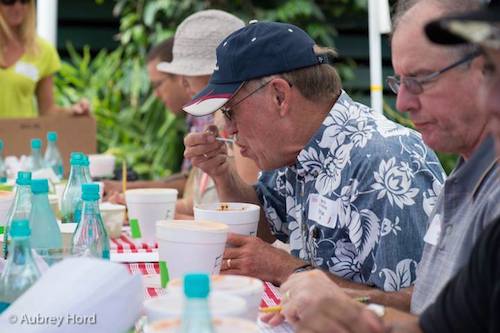 As anyone knows who's "come on up" for a Sunday Drive, the day is all about fantastic live music! Maui's own Country Knights will be performing on the beautiful grounds of Maui's Winery. The Knights are good-time island favorites, featuring Herb Andrews on vocals and guitar, Rob Loney on bass, and Jon Melia on drums. They perform at many major resort conventions here in Hawai'i, with music described as having a relaxing, island-style country feel, especially their most frequently requested original song "Maui, You're On My Mind." The Knights will perform from 11 to 3 p.m.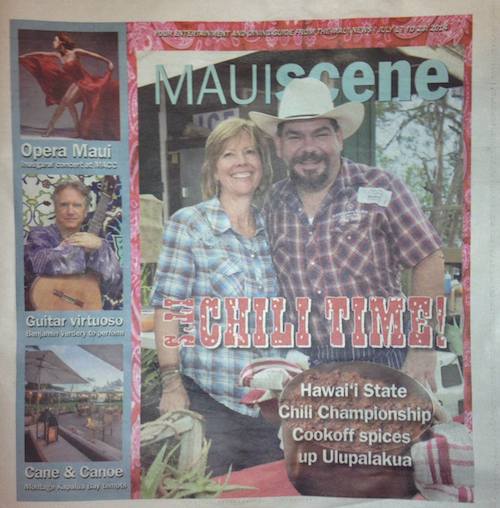 Over at the Ranch Store, Bradda Francis will entertain from 11 a.m. to 3 p.m. Bradda Francis has been called "the Hawaiian Elvis" for good reason. A full Native Hawaiian, he has a deep, rich voice that can transition into many different styles (and he can also sing in seven different languages!). Maui audiences especially love his authentic Hawaiian melodies, and you'll hear plenty of those at the Sunday Drive event.
Just as hot as the music that's playing on the Ranch is the lunch that's cooking on the Grill. Executive Chef Will Munder has created a spicy new menu that's all about chiles in all shapes and sizes. Try the Anaheim Chile Enchiladas with Queso Fresco, or Steak Tacos with Pasilla Pepper Salsa. From the Hawaiian Chile Pepper Croutons in the famous Caesar Salad, to the Bacon-Wrapped Jalapenos you can order on the side, to the Red or Green Ranchero Sauce you can add to your Elk Burger, it's a day full of flavor and spice. Yes, and that includes dessert: Ancho Chile Pepper & Double Chocolate Tarte with Cinnamon Whip Crème—¡ay, caramba!
The event also marks the debut of Ulupalakua Ranch Store's own Pulehu BBQ Sauce and No Bull Hot Sauce, newly bottled, labeled and on sale. Like everything else at Ulupalakua, the sauces are all made from local ingredients and created fresh in-house. If you love what you taste, take some home with you!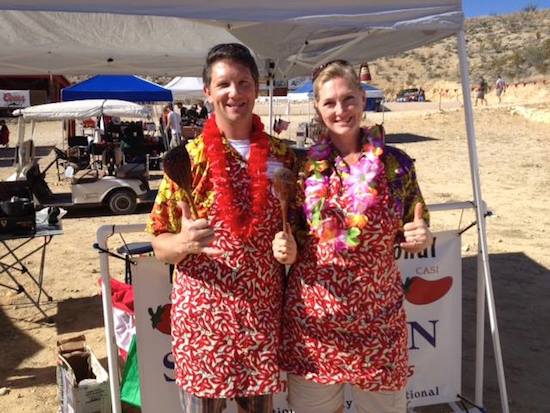 The chili cookoff was brought to Maui by husband and wife chili enthusiasts Larry Lutz and Christine Vestfals—the makers of Shaka Pops Maui. These handmade, natural Hawaiian ice pops are the perfect way to cool down after a bowl of hot chili. (Unless you're trying the Spicy Mayan Chocolate pop, made with fiery chili spices just for the event!) How many pops can you eat? That will be the question during the Shaka Pop-Eating Competition at the Ranch Store. Keiki from Maui 4-H will be selling pops, with a portion of the proceeds going to benefit the 4-H program.
Just across the road at the King's Cottage Tasting Room, Maui's Winery is offering new kama'aina pricing all day for all visitors. The Winery recently brought home two prestigious medals from the 2014 Los Angeles International Wine Competition: a Gold for the lively and elegant Lokelani Sparkling Rosé, and a Silver for the layered and intriguing 2011 Plantation Red. In celebration of these triumphs, the Winery is offering low celebratory pricing on both wines just for the day.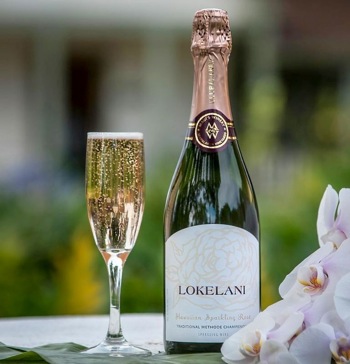 Tasting room staff will offer visitors advice on "Pairing with Heat," with a display of the do's and don'ts of pairing wine with various levels of spice. "It can be hard to find the perfect marriage between wine and spicy cuisine, where the classic rules of food and wine pairing just do not apply," says Joseph Hegele, Director of Marketing for Maui's Winery. "Pairing the wrong wine with spicy food can actually accentuate the heat and impair your palate."
For the chili cookoff, visitors can purchase a $5 tasting kit to sample the competition from 12:15 to 2 p.m. and place their vote for theirfavorite chili in the People's Choice category. "Anything goes" for that category, as well as for the Best Restaurant category, so cooks can get creative. Rules are a bit more stringent for the official CASI Rules chili. All three categories require that the chili be cooked onsite the day of the cookoff. A limited number of judging seats are also available to the public on a first-come, first-served basis.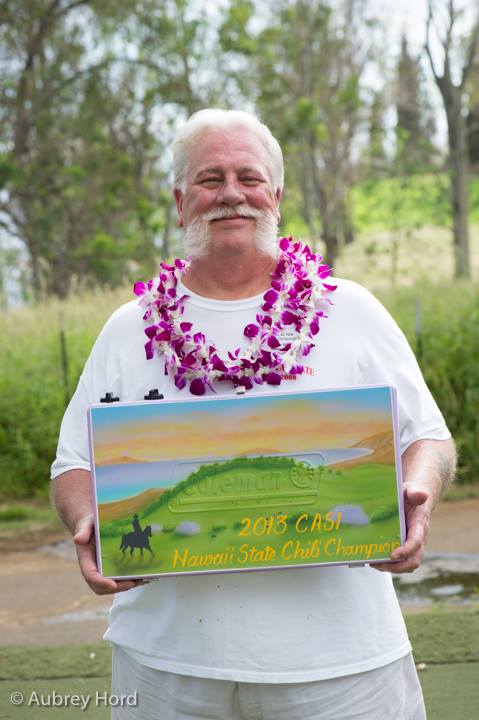 Maui's own Don Miller of Makawao will be returning to defend his 2013 title, taking on chili aficionados from around the islands. The competition will be spicy, as 2008 Terlingua International Chili Championship (TICC) winner Susan Dean from Johnson City, Texas, and Texas Men's State Champion Alan Dean will also be competing. Winners will be announced at 3 p.m.
The winning three Hawai'i resident cooks will be invited to compete at the legendary TICC in Texas on November 1, 2014. Prizes include a hand-painted cookstove donated by Shaka Pops Maui for the first-place Hawai'i cook, as well as gifts from Ulupalakua Ranch and Maui's Winery. Last year's event raised more than $1,600 for Maui 4-H. Ulupalakua Ranch has a long-standing commitment to Maui County's agriculture community, as well as to the future farmers and ranchers in the Maui 4-H program.
CASI is a major nonprofit organization that raises over $1 million annually for local charities and its scholarship fund, all while promoting chili appreciation.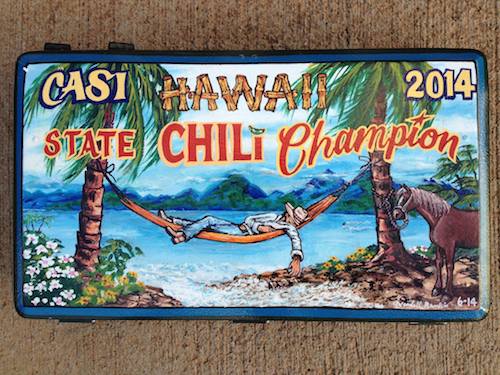 "We are so proud to welcome the state chili championship here once again," says Diana Azevedo, manager of Ulupalakua Ranch Store & Grill. "It's a wonderful and fun way to bring the community together, and we're excited to introduce our new line of Ulupalakua Ranch branded food products on this special day!"
For more information, visit www.shakapopsmaui.com/chili.
About Sunday Drive events at Ulupalakua
Ulupalakua hosts twice-yearly Sunday Drive events to share and honor different aspects of this unique historic area. Each event features live music on the beautiful grounds of Maui's Winery, lunch specials at Ulupalakua Ranch Store, complimentary wine tasting, and opportunities to learn more about the area's history and culture.
For more information about Sunday Drive events, call toll-free (877) 878-6058. To learn more about Ulupalakua, please visit www.mauiwine.com or www.ulupalakuaranch.com.
###
PLEASE KOKUA and support Ulupalakua! Help us keep these events free and open to the public by patronizing the Tasting Room and Ranch Store and by respecting our rules: NO DOGS (for the safety and comfort of all), NO COOLERS (purchase your delicious meal and drinks here in Ulupalakua!) & NO OUTSIDE ALCOHOL (county liquor laws are very strict). Mahalo!