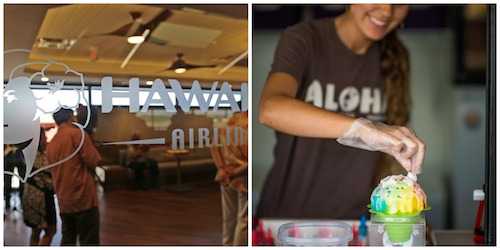 And just as I thought I will be slowing down on posting here at A Maui Blog, things start happening that made me want to post. Funny how that happens 🙂
Yesterday I attended the Blessing and Re-opening of the Hawaiian Airlines Kahului Premier Club Lounge. I had a wonderful time.  I will blog more about it on Wailea Realty's Maui Blog and will link it up here later.  For now I wanted to give you a link to the Premier Club information. Visit http://at.hwnair.com/IfjHM to learn how you can join Hawaiian Airlines Premier Club and relax before your next flight out of OGG.
Today I am going to the Blessing and  Grand Opening of the Ululani's Hawaiian Shave Ice's Maui Lani location! And Maui Manapua will open there too! The opening celebration with the public is today, Saturday, January 31, 2015 from 10:30am to 3:30pm. Go there and have the best Shave Ice and Tasty Manapuas on Maui!