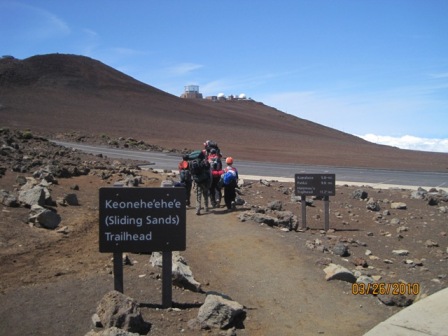 My first hike and camping in Haleakala Crater was back in March 2010 (as marked in the photos here).  The experience was so awesome I wanted to write a blog post that would capture the fascinating experience I had.  Needless to say, I was not able to produce the blog post because the draft I wrote seemed to be so bland and inadequate. It wasn't doing any justice to the awesomeness of the experience of hiking in the Haleakala Crater.  So I decided not to post about it.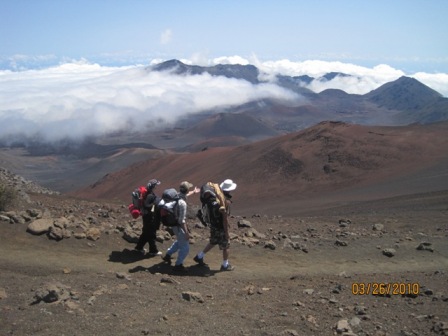 This weekend, we hiked and camped there again.  This time I was more prepared, and this time I am more calm.  I am also more confident to blog about it.  Not that I think I can now describe this one of a kind experience – it is more of the fact that I know I can't.  I have accepted the reality that there are no words to fully describe the experience. I just have to do the best I can to share from my point of view.  Maybe others wil be enticed and try to hike and camp and see for themselves.  I also am reminded that pictures speak a thousand words, so I will post a lot of photos (and later on a video slide show) to show you what are out there in the crater.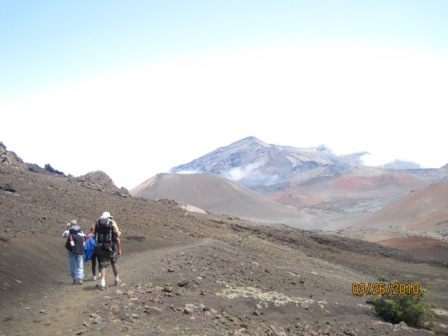 The first leg of our hike was hiking the Sliding Sands. This is a gorgeous hike where we got to see various landscapes formed from the Haleakala volcanic eruption years ago. We started by entrance of Haleakala Visitor Center parking lot. The Sliding Sands trail descends 2,500 feet through a cinder desert to the valley floor in. The Panoramic views of cinder cones and lava flows is spectacular.  As we hiked down we can feel the solitude and quiet the wilderness has to offer. Being one who likes solitude and quietness, I absolutely love this hike.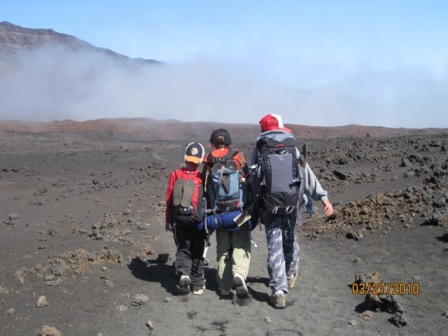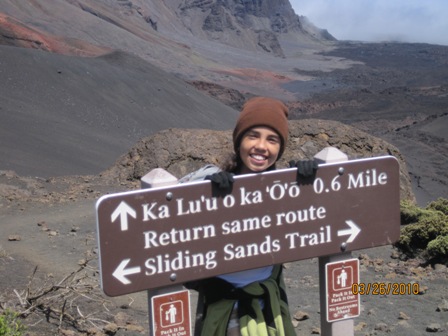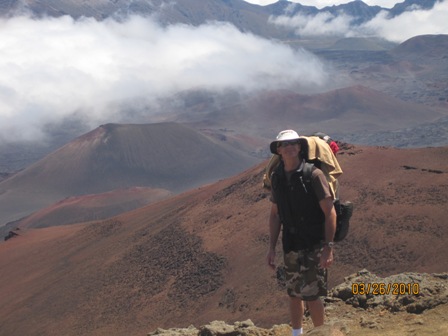 To be continued … 2011 photos in the next post
(Note: due to recent hacking, I am now moderating the comments here.  When you leave a comment and it does not show right away, it's just waiting or approval.  Mahalo!)