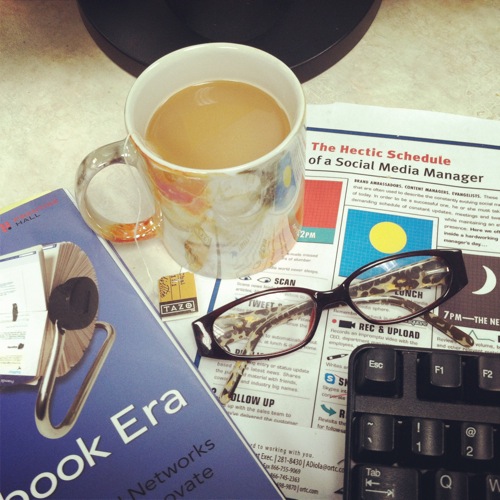 Can you believe it's December 1st already (almost, just a few hours away)?! It's the last month of the year! 2012 is almost over! Surely time flies so fast, especially when you are so busy with so many things … like, you know … Facebook and stuff … ha! Seriously, I do a lot more than Facebook, and Twitter, and blog … but I digress …
The holiday spirit is in the air and I love every bit of it! I love the Christmas trees, the decorations, the cookies, and the Christmas carols! And I even love the shopping of gifts, the mailing of cards, the cooking for pot lucks, and so on and so forth.  I am sooo into Christmas! no , really … I am so into it! Are you?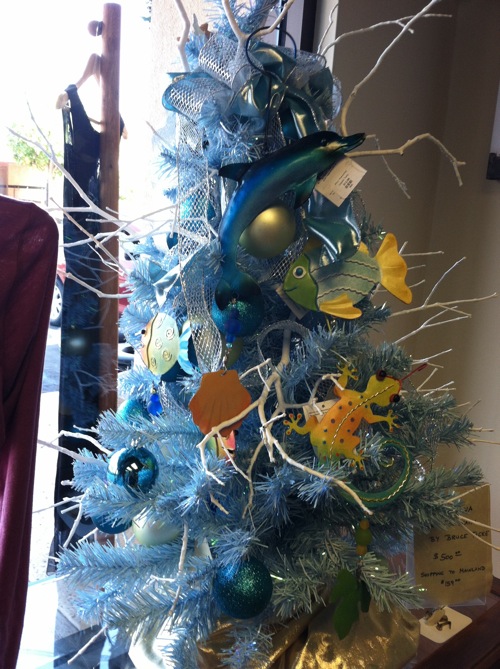 However, with the excitement and fun that the holiday brings comes holiday stress and problems: not enough time to do all the preparations and decorations; not enough money to do the shopping and gift giving, not enough … oh not enough.  And then add to the the "missing" of family and friends far away …. Ahhh, Christmas, althought the most wonderful time of the year can also be the most stressful time of the year!
Now here's the good news. We don't have to be stressed! The secret is preparation, and then letting go of the things we truly have no control of. As for me, when I am feeling that stress is creeping in, I try my best to step back and relax, like what I am doing here: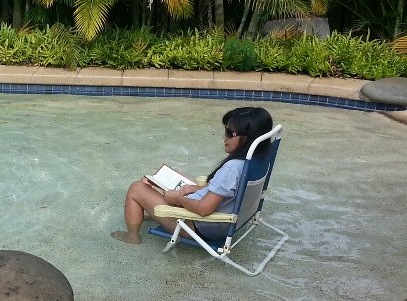 Most of you know that I am an advocate of  "quietness" and "re-charging". I love retreats as a way to re-energize.  Remember my most favorite trip to Hotel Hana (now Travaasa)  a few years back?   Remember how I said I wish I can take all of you?  Well, I was just informed by Travaasa that you can have a chance to relax at Travaasa too, not in Hana but in Austin – for free! That sounds wonderful isn't it? I searched up Travaasa Austin and it looks like a great place to relax!
So not only is Traavasa Experiential Resort helping us to prevent or solve holiday problems, it is also giving us a chance for a wonderful revitalizing mini-vacation. Click on the photo below and it will take you to the Traavasa Holiday Page.  There, you can enter to win: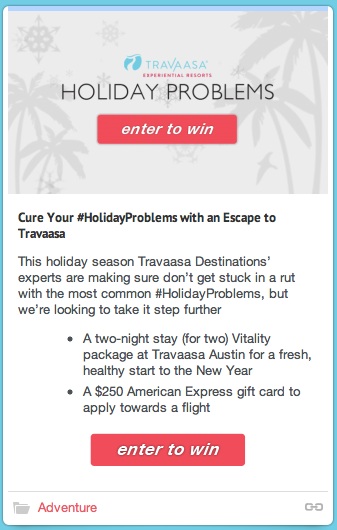 And here is a photo of the Spa entrance at Travaasa Austin – isn't this so enticing? Join the contest now and I really hope you win!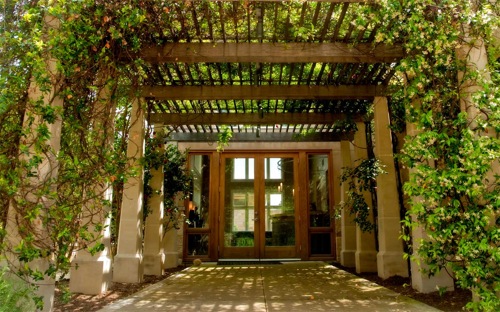 Spa Entrance at Travaasa Austin. Courtesy of Travaasa Austin Website
ALOHA FRIDAY MEME:  This post is also entered in Aloha Friday Meme. My question is "What stresses you the most on Holidays?"  OK, I will go to  An Island Life now and see what others have posted! Blog hop time!
* by sharing (through Blog, Facebook and Twitter)  this great news about your chance to win a trip/stay to Travaasa Austin, I get to stay at Travaasa Hana for a night! I hope an "A Maui Blog reader will win" the Travaasa Austin stay for 2!