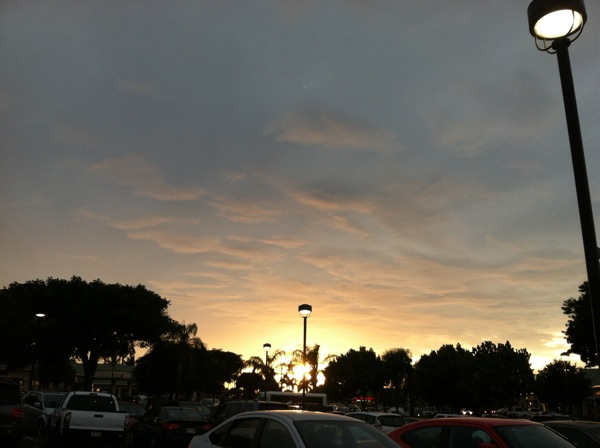 Yesterday's Maui Sunset was incredible.  I was at Safeway parking lot when it happened.  I know it would have been better if I was on the beach, but to experience Maui Sunset at a parking lot was quite amazing.  Only on Maui ….
So that first photo above was when it started.  I was unloading my cart and putting the grocery bags in my car when I noticed how lovely the sky was. So I took a photo, and then continues loading my car.
When I was done unloading, I looked up again and saw that it's turned into this: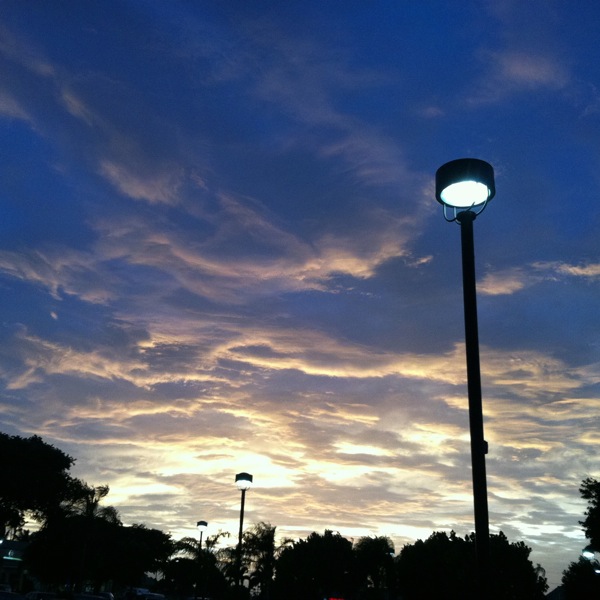 This photo was on the Makai side (the ocean side).  When I looked up the Mauka the clouds had already turned pinkish: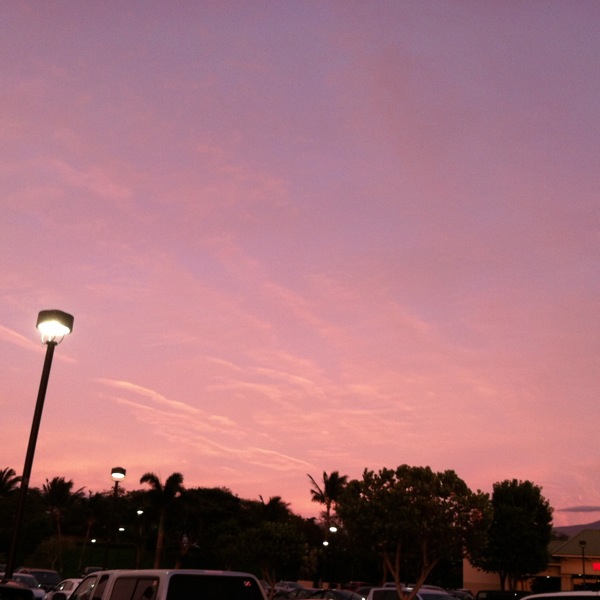 After I took the photo of this Mauka side of the parking lot's sky, I turned around and this is what I saw: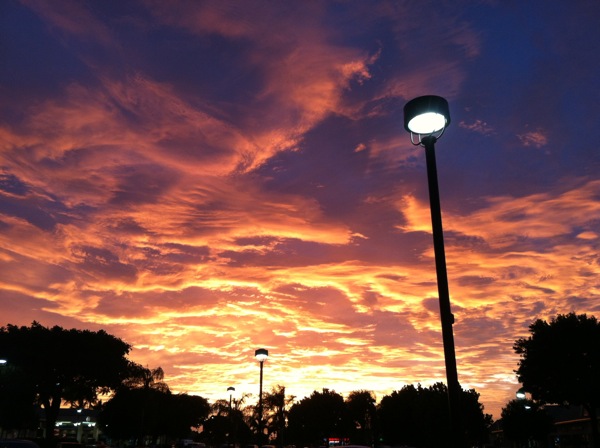 The colors were amazing! This photo above is looking at the Makai side.  After I took several shots of this sky, I turned around to look at Makai and this is was it looked like: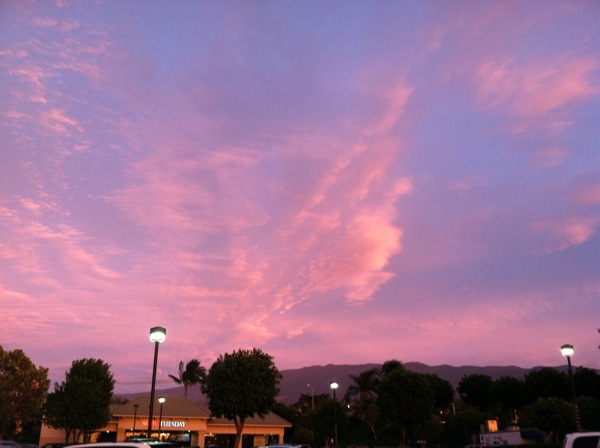 And last but not the least, I took another shot of the Makai side and this was what I saw: beautiful colors in the sky!