It was really a busy, but FUN weekend! I should be sleeping by now but could not bear the thought of not updating my blog for another day. The photos of those Hawaiian Books are getting old. It's time to present dear readers with a fresh new post. I actually had already twittered most of the "happenings" I would be sharing on this post, but I realize that not all my friends are in Twitter. In fact, very few are in Twitter. So, here's low down of our busy weekend:
Friday May 29 – It was the day of Ho'olaule'a at my kids school. I decided to take a day off from work to enjoy watching the kids without any worry of going back to work that day. It's a special Ho'olaule'a for Hapa Boy because it's his last year at this K12 school. Next year he will be going to the STEM program for the middle school. He was very happy to be included in The Court of this year's Honoolaulea: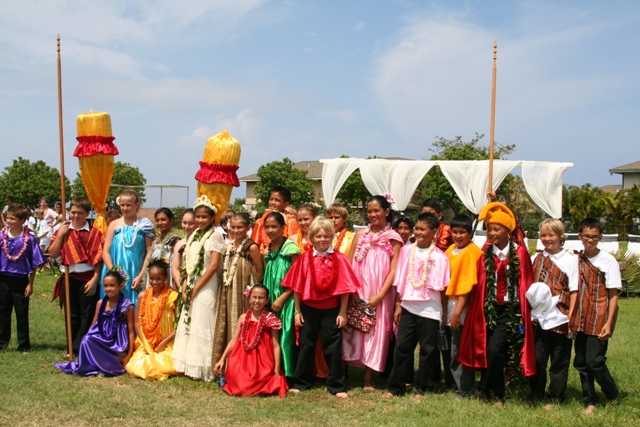 Saturday May 3oth
Hapa Girl on Maui News! – We had a great surprise when Maui News arrived. Hapa Girl was in the front page of Maui News. Here's the photo I got from their website. Please go to Maui News to read the mini article: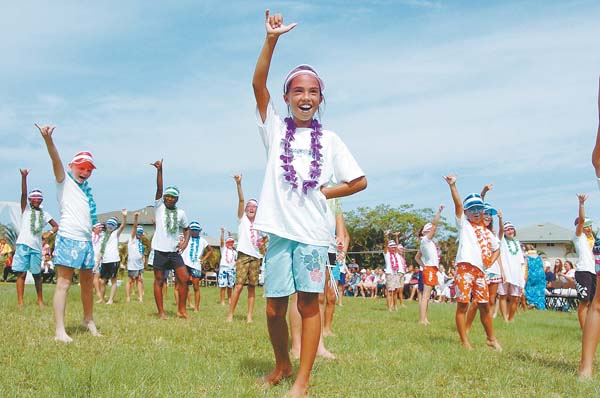 That Saturday morning, I got up early to neaten up our house. The daughter of my husband's friend at work is having a birthday party in our house. That same day, Â we had to go a birthday party at the beach because daughters of two of our friends are celebrating their birthday. – so Hapa Boy and I went to the birthday party at the beach while Hubby and Hapa Girl stayed to join the party at home and be a good host.
Sharing So Much More on Hawaii – A few weeks back, I was contacted by @Neenz. She asked if I would be willing to be one of the Puka Shell Tour Guides for one of the Bloggers coming to Hawaii to promote Hawaii's Tourism Industry. Knowing that Maui's tourism is suffering at this time of recession, I decided to bite the bullet and accept the invitation even though I wasn't sure I have the time to do it. I am so glad I accepted the invitation! This weekend, I got to meet @ShielaS and her son and we had a wonderful time with them!
NOTE: THIS POST IS UNDER CONSTRUCTION
I am still working on this post but thought I should upoad this anyway …
will be back…