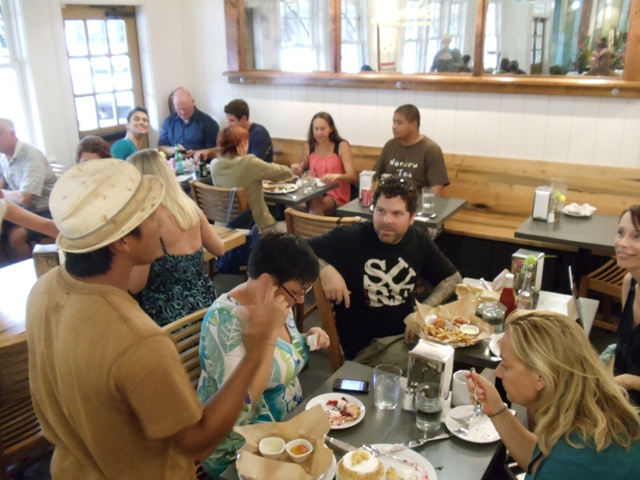 This past two weeks had been crazy. Crazy good I should say. Busy as can be, but blessed to be able to do what I did.  Attended the #FSWine Tweet-up at Four Seasons Maui; got pampered at #FSSparty at Four Seasons Maui, had a Tweet-up at Leoda's; Re-organizing A Maui Blog (updated About Page)  while getting ready to relaunch A Maui Biz; Busy at work at Premiere Mortgage and Aloha Luxury Properties.  And while all those social media involvements are happening, I still am busy being a mom, a wife, a sister, a friend.  There are several blog posts I am working on, some of them probaby is not as relevant anymore so I might drop a few.
OK, I realize this is really not a good post as I am just listing my activities and involvement, yada, yada, yada.  I better get going and write the real blog post so I can replace this with that.  And before I go, just want to wish you all a HAPPY SATURDAY!  Are you happy it's Saturday? I am! I am! So, what are you doing today? As for me – I have a hundred things to do on my list, and I am happy I can do most of them – today! Oh I love Saturdays!
*The photo above was taken at Leoda's.  Yep, thats on of the posts I am trying to come up with…..  off to write!