(I meant to write a post about our tweet-up at Leoda's two weeks ago,  but I didn't get a chance to. Then a friend of mine, June, e-mailed me the other day and shared with me about her experience at Leodas. Perfect! Not only do we have an excellent blogger, June Harper is a very talented photographer as well! I so enoyed reading her post and I know you will to!)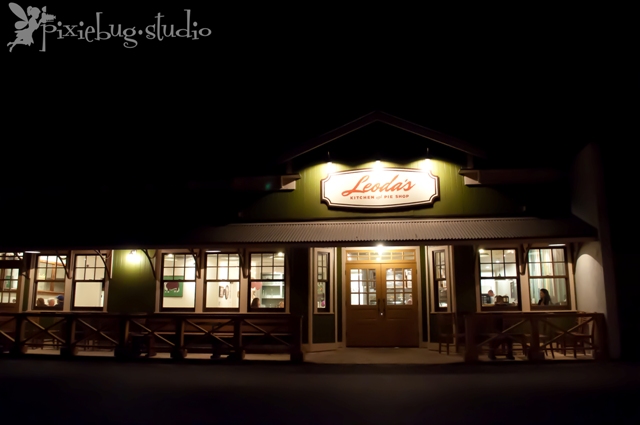 Growing up on Maui there are some places you pass time and time again and never stop. I suppose this is true for anywhere, but for me it was stopping at Olowalu. It's a small…I mean…tiny little village between Lahaina and Maalaea. Until last night, I had never stopped in Olowalu but now I can't wait to go back.
The reason: Leoda's Kitchen and Pie Shop. I spent a wonderful ladies' night out this Monday dining at the brand new restaurant (it opened on November 9) where Chez Paul once stood. From the moment I approached Leoda's I got a warm, homey feeling. The exterior has seating on a narrow porch on either side of the glass panel double doors. The interior lighting design perfectly shows off the beautiful details of the eatery. Cake stands, wood furniture, candy jars, spice jars, old family photos, a multi-colored distressed wooden plank wall, chalk board menu boards, subway tiled walls, open stainless steel kitchen….oh boy.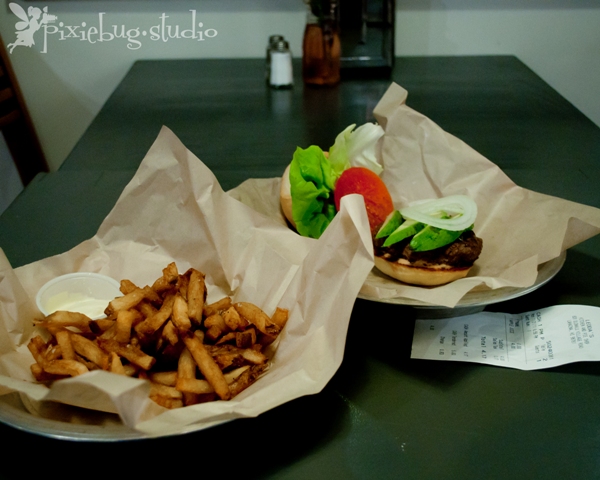 The food: Excuse me while I wipe the drool off my face. If I could have dinner and dessert all over again I would so do that right exactly now. I had a local beef hamburger on a toasted potato bun with avocado, tomato, Kula onions and butter lettuce with a basket of fries. Yum. The menu also includes pot pies, sandwiches ("pork, pork…mmm, pork" is one cleverly named item), and house made pies, of course!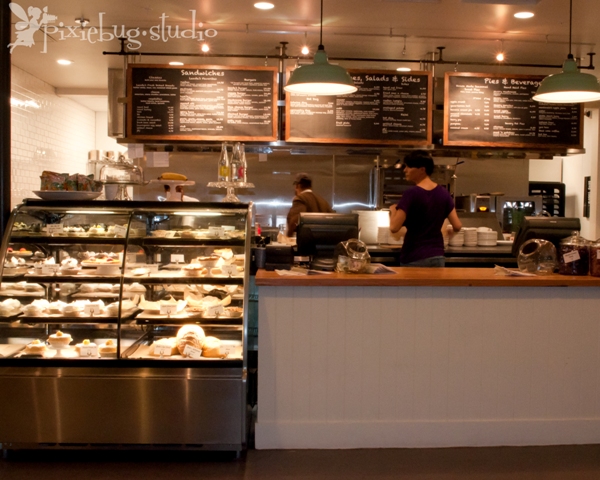 The service: You order at the counter and they bring your food to you. The menu is on chalk boards hung behind the counter, but there are also simple paper menus you can read in case you don't want to stand there staring all at the options (or your eye sight isn't what it used to be). This casual dining was ideal for our group. After chatting at our table while deciding on our selection, each of us ordered and paid for ourselves at the counter. Our food came out at different times but pretty much one right after the other. Drinking glasses, pitchers of ice cold water, utensils, extra plates, condiments and straws were available on a buffet hutch with a built in water dispenser. A lovely detail that makes Leoda's a super welcoming and comfortable place.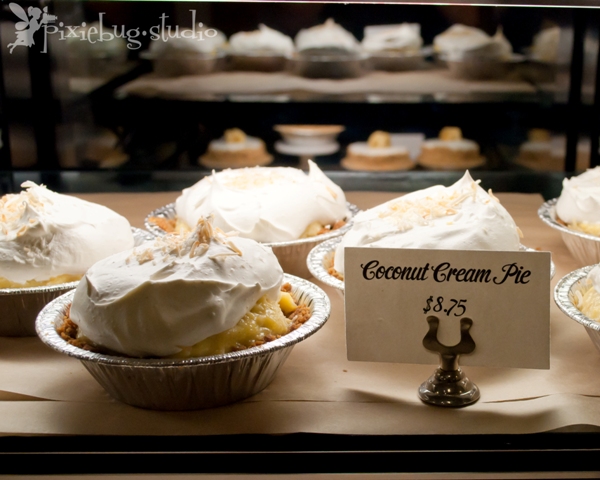 The team at Hoaloha Na Eha (Old Lahaina Luau, Aloha Mixed Plate) dreamed up this charming restaurant that really feels like visiting a grandma's place. That is a super cool and stylish grandma with a knack for whipping up your favorite foods at the drop of a hat. I talked to Nicky Boskoff, the Front of the House Operations Manager while she assembled mini-pie boxes. I mentioned how perfect this place is for visitors coming from the airport on their way to their accommodations and she agreed. Visitors have already been repeat customers in the short time they have opened. She said they also had beach goers in mind when designing the restaurant's floors and bathrooms. If you are hungry after a morning surf you are welcome to come in and there is no need to leave your slippahs at the door. Leoda's Kitchen and Pie Shop is open every day from 10 am until 8 pm.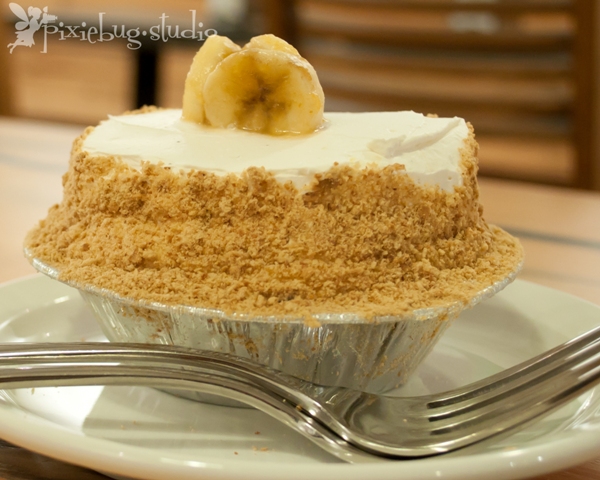 *  * * * * * * *
ABOUT THE BLOGGER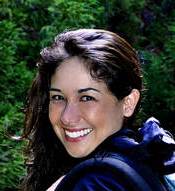 June Harper is a Maui girl who grew up in Kihei, moved off island to see the world and came back after figuring out that Maui was pretty much the best place to be on Earth. She has a degree from UH-Manoa in Journalism. She is a professional photographer specializing in newborn portraits in black and white. You can see her images online at
www.pixiebugstudio.com