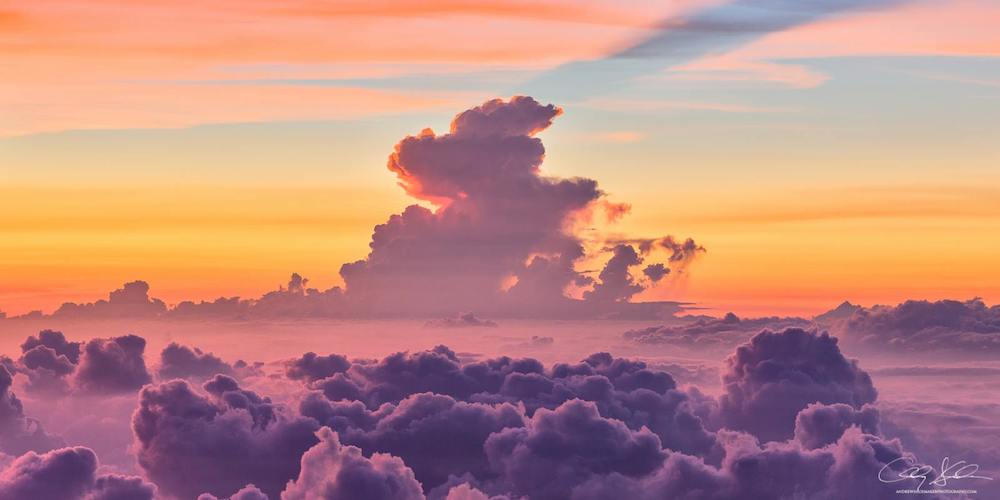 "Rise of Kilo"
I captured this moment at sunset on top of Haleakala as tropical storm Kilo was making it's presence known to us here in the islands. We experienced flooding, and lot of thunder and lightning which I personally enjoy and it was very special to observe a storm happening around you and below you while you're at 10,000 feet above the clouds 🙂  This moment was the calm before the storm and before you ask, yes the clouds are purple here! There is no color added to this image. I hope you enjoy …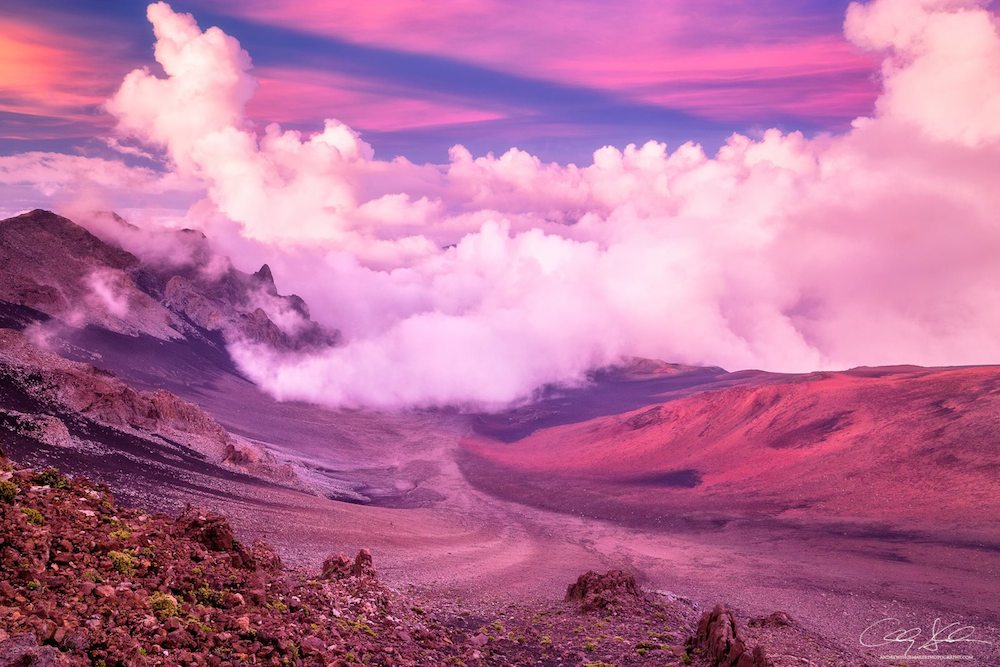 "Into the Crater"
A glimpse down into the crater of Haleakala at sunset this past weekend. We got very intense colors from the sky and with all of the storms below the clouds, I was the only one here photographing this for quite some time. I'm sure I'll never again have Haleakala all to myself!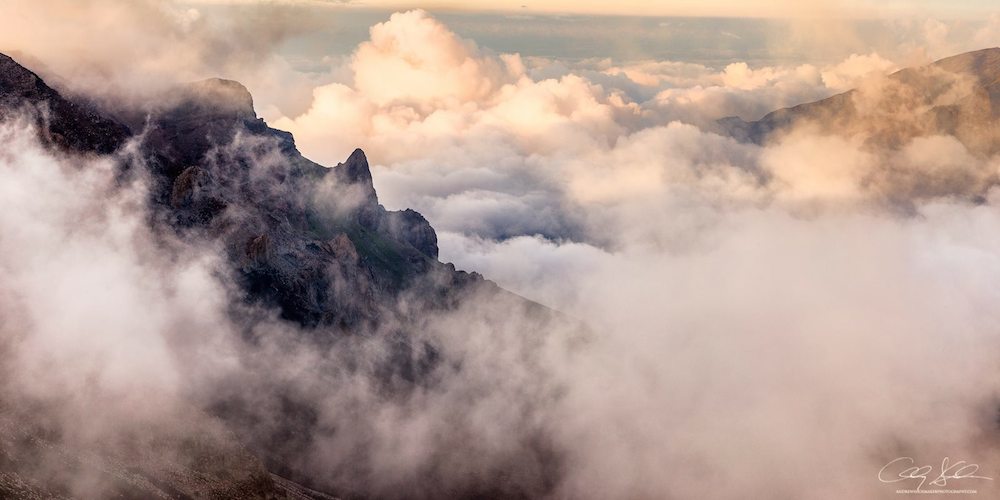 "Emerging"
Upon arrival at Haleakala's crater, I found this scene unfolding before my eyes. I was the only person there due to the storms happening below, and it's as if Haleakala decided to reveal itself just to be photographed. Very surreal feeling having this scene to yourself! Much Aloha.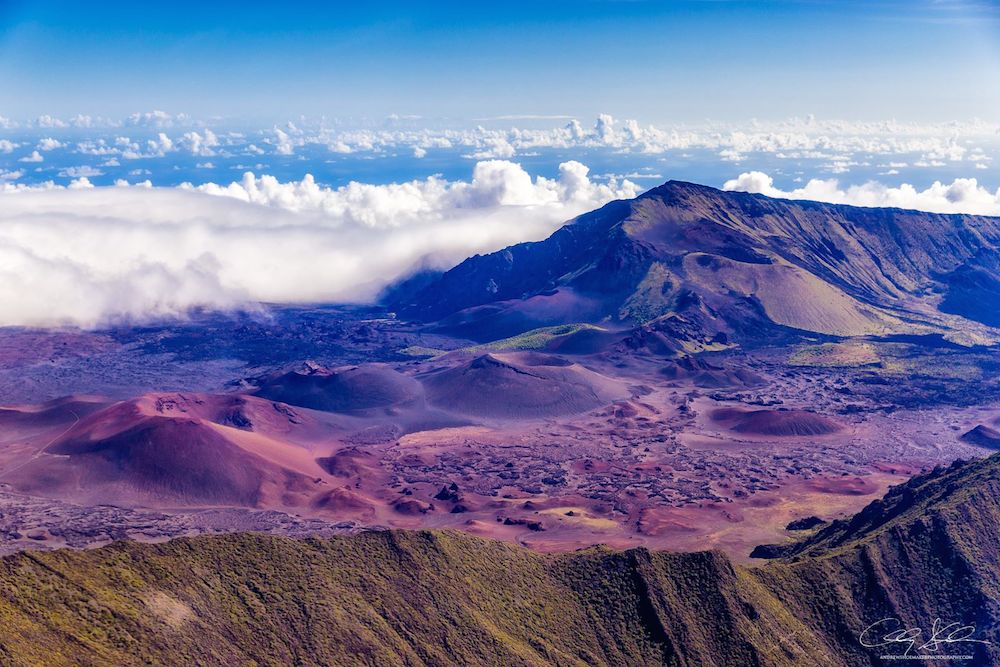 "New Heights"
I captured this scene while soaring above the majestic Haleakala Crater in a helicopter here on Maui. It was very interesting seeing the crater from this perspective as you're usually looking up at it or standing at it's edge to view sunrise. Maui from the air was absolutely spectacular!
***
Mahalo Andrew Shoemaker for allowing me to showcase your Haleakala Photos here on A Maui Blog.  Haleakala is one of my most favorite places here on Maui, and you have captured some of it's majesty.
To see more of Andrew's work (and purchase a piece of art you like), visit Andrew Shoemaker Photography Website.