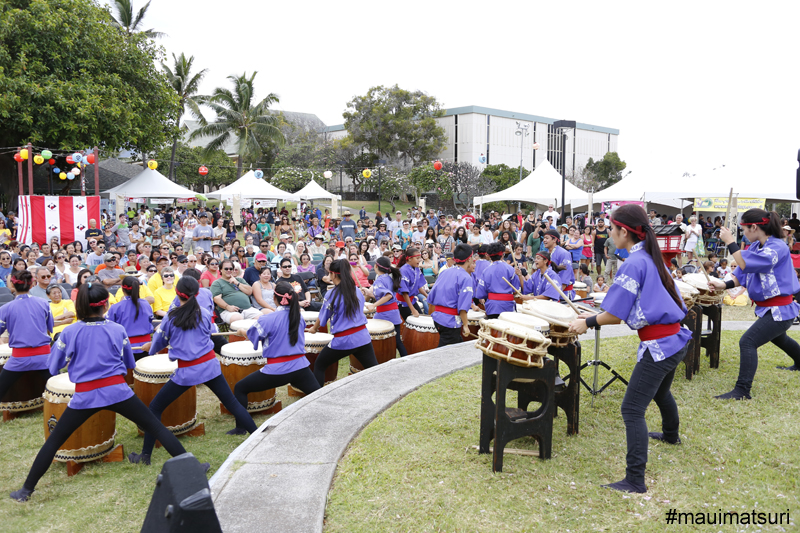 The Maui Matsuri is a 3-day event that is dedicated to preserving and perpetuating Japanese culture on Maui. "Matsuri" means "Japanese festival," and the Maui Matsuri incorporates some of the most notable cultural exhibits, educational activities, entertainment and food in order to bring the community together to celebrate Japanese-American history, heritage and culture on Maui. The event is produced for the public by a volunteer team, and admission is free.
The official theme of this year's festival is "on" or debt of gratitude to others. An artistic rendering of the "on" theme is depicted below, which will be the official design on this year's festival t-shirt. The artwork was designed by Artist Jonathan Yukio Clark. He chose to include the crane in his design, as it is prominently featured in the Japanese story "Tsuru No Onagaeshi," which tells of a crane weaving cloth from its own feathers as a way to show its gratitude to a man who rescued it.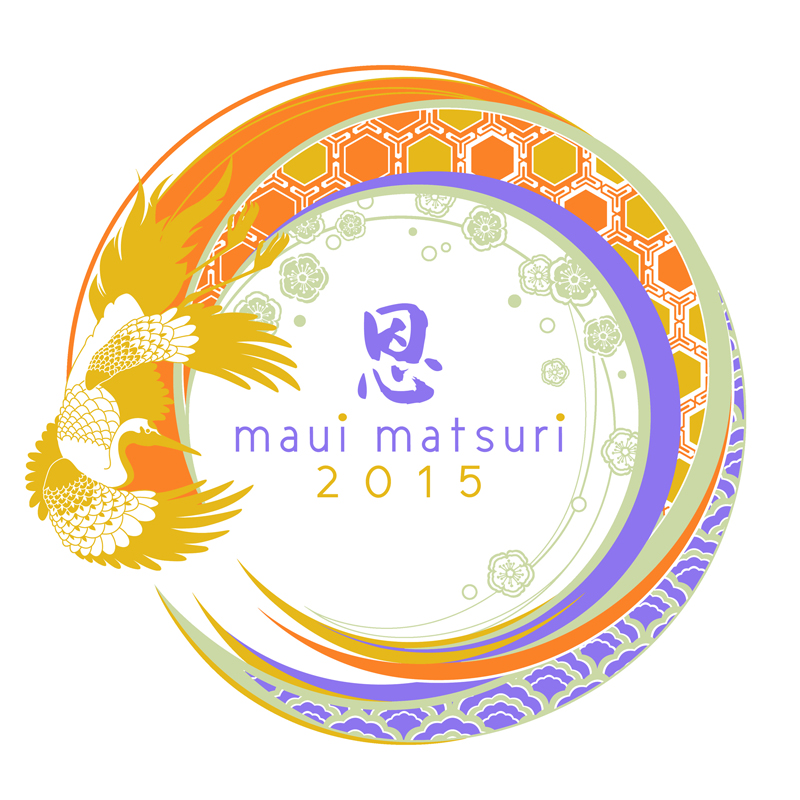 The 2015 Maui Matsuri festivities will begin on Friday, May 8 for the kickoff event, featuring karate, taiko, bon odori (bon dance) practice, coloring contest, appearance by Hello Kitty, and more from 6:30 p.m. to 9:00 p.m. at Queen Ka'ahumanu Mall center stage. The kickoff event is sponsored in part by Araki-Regan & Associates, LLC.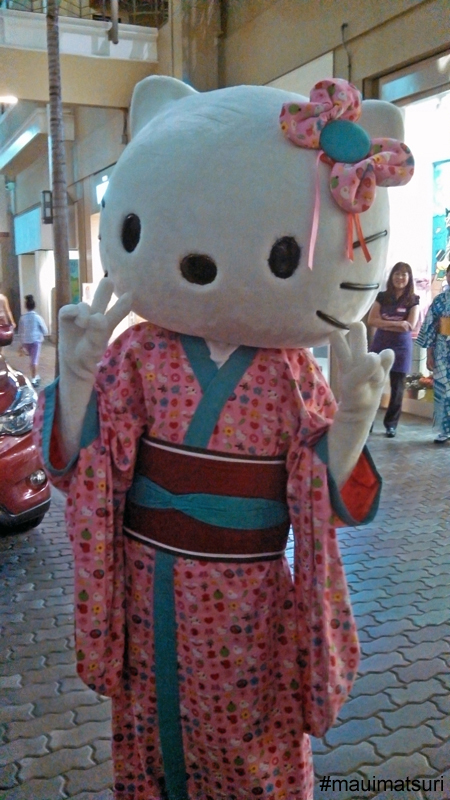 The festivities continue the following weekend. On Friday, May 15, there will be a movie night from 7:00 p.m. to 9:00 p.m. at the University of Hawaii – Maui College student center (Pilina Building). This year for movie night, Kikaida キカイダー the superhero is back! Join us for the Maui premier of the full-length feature film "Kikaider Reboot" that will feature the Maui on-screen debut of the superhero along with his friends and arch-rivals with modern sci-fi action and visual effects. "Kikaider Reboot" is 110 minutes, not rated, and subtitled in English. The movie is distributed by JN Productions, Inc. and brought to you in part by Seki's Machine Works. Check out the official trailer below!
https://youtu.be/RDj-mK68byY
On Saturday, May 16 will be the 15th Annual Maui Matsuri festival from 2:00 p.m. to 9:00 p.m. at the University of Hawaii – Maui College main courtyard, presented by the Japanese Cultural Society of Maui. Thousands of people attend the festival each year, because it is simply THAT good! And we couldn't do it without our major supporters and sponsors: County of Maui, Hawaii Tourism Authority, IBEW – Local Union 1186, Island Honda, Maui Taiko and UH – Maui College.
Here are my top 5 reasons not to miss this year's festival:
YUMMY FOOD! Yes, really yummy local Japanese food. Just imagine starting off with a delicious musubi, followed by a mouthwatering bento and some of the best chow fun on the island, and then savoring a taste of some nishime, curry stew, and edamame rice. Don't forget to leave room for dessert: andagi, shave ice and Uncle Lani's famous poi mochi. Where else can you enjoy all of these delectable dishes conveniently in one place? At the Maui Matsuri!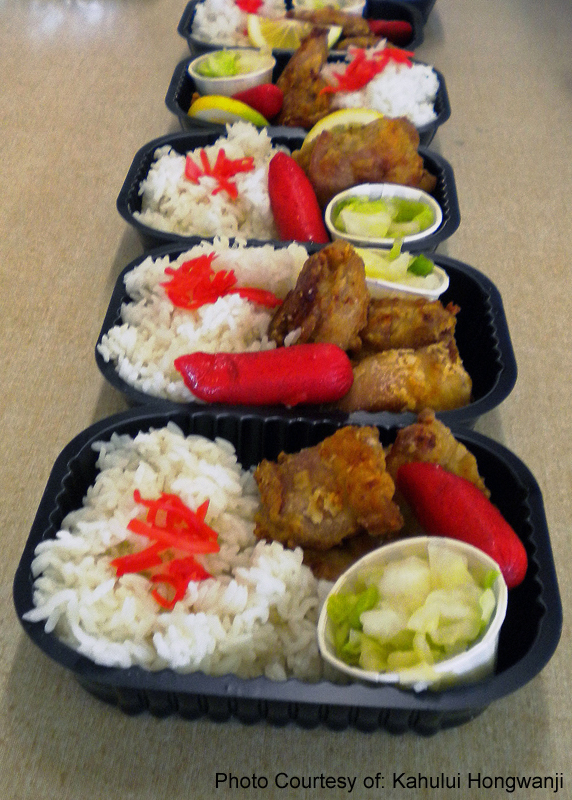 LIVE ENTERTAINMENT, DEMONSTRATIONS & DANCING! From taiko to bon dancing (Japanese group dancing), this is one festival attraction you don't want to miss! You will be awed by performances of Edo Kotobuki Jishi (traditional lion dance from Old Tokyo) by Oahu special guest Kenny Endo and the Taiko Center of the Pacific. Endo is a leading artist in contemporary percussion and rhythm. Endo was even recorded in motion capture suit and featured in the movie "Avatar" as well as in soundtracks for films such as "Picture Bride" and "Apocolypse Now." You can catch him and his group at the entertainment stage at 4:30 p.m. Then, head over to the demonstration area at 4:50 p.m. to check out the Maui Karate Association, as they thrill the crowd with their skills and mastery of karate. Hold on… during all the excitement, did you miss Kenny Endo and his group perform? No problem! They will be doing an encore of their performance at the entertainment stage again at 6:30 p.m. Then, wind down the night by joining the crowd for a little bon dancing around 7:30 p.m.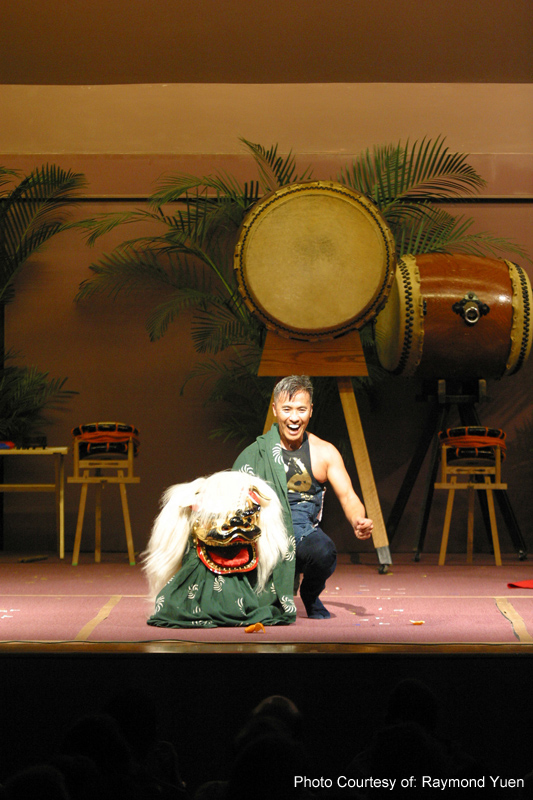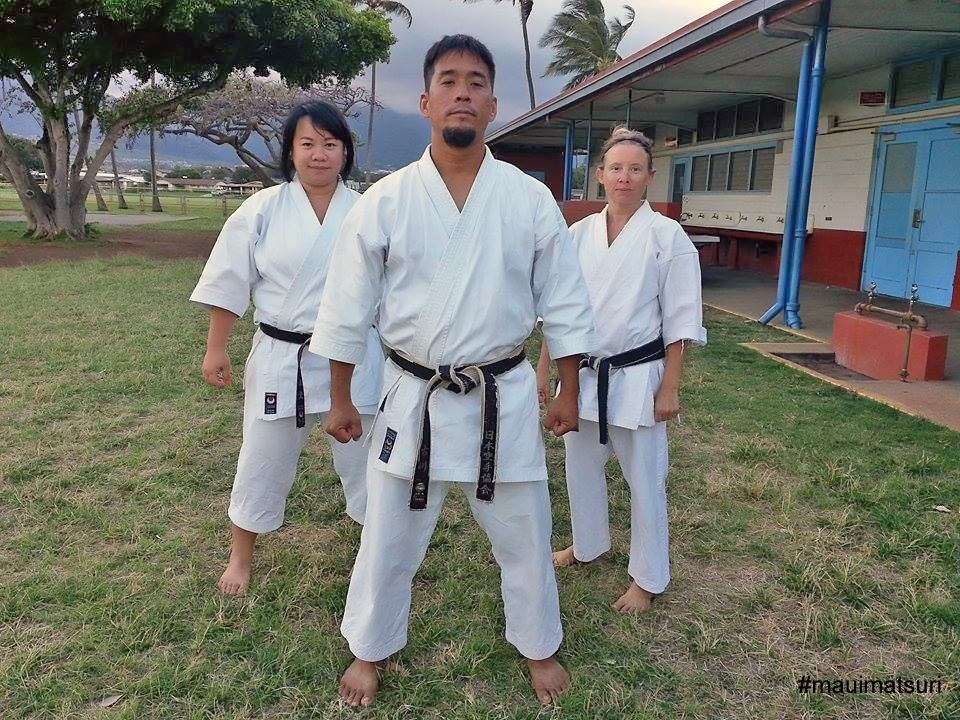 EXCITING CONTESTS! Enter our contests… or just watch other people compete for prizes and bragging rights in this year's contests! This year we will have the following contests: eating (natto and saimin), hanafuda/sakura (Japanese card game), cosplay (costume), video-gaming, and manga (Japanese comic cartoon or anime) and art drawing.
MANY WAYS TO KEEP YOUR KIDS OCCUPIED! If you are looking for fun for the entire family, this is the right place! The kids will enjoy a variety of activities, while the adults can join in the fun or simply take a moment to relax while enjoying a cup of refreshing shave ice. You will be happy to hear that we are providing something NEW to entertain your kids this year: kids games! Purchase scrips, so your kids can play games and win prizes! We are also continuing to offer the Kodomo (Children's) Corner with free arts and crafts.
AN OPPORTUNITY TO BUY LOCAL & SUPPORT LOCAL! Meet local artists, crafters and vendors, and cultural exhibitors, many of whom represent local businesses and feature Made in Maui or Made in Hawaii products. Buy some really neat products, or stop by a cultural exhibit table where you can partake in activities such as: arranging your own floral, take-home souvenir using what is found in nature.
For more information on the Maui Matsuri, please visit our website: www.mauimatsuri.com. We are also on Facebook, Instagram and Twitter, and the official hashtag for the event is #mauimatsuri. There will be 2 Instagram contests this year, and the winners will receive free festival t-shirts, so please be sure to like/follow Maui Matsuri on Facebook, Instagram and Twitter to get all the contest announcements.
Kashiko (sincerely yours),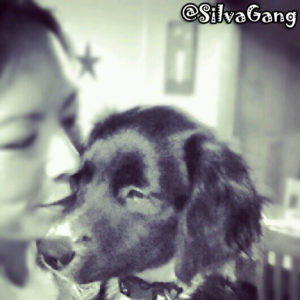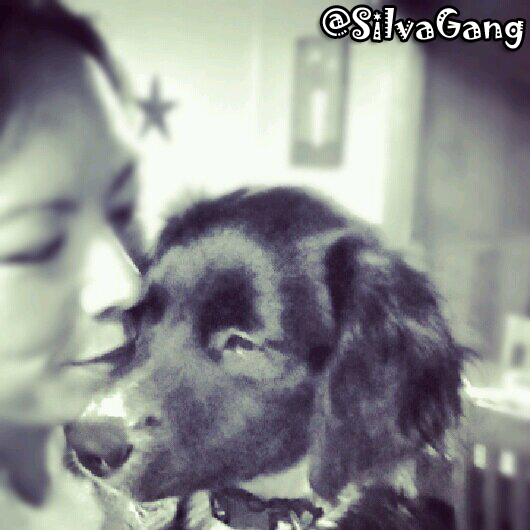 About the Guest Blogger: Traci Giordano Silva is a freelance graphic artist, writer & social media strategist. She is the director of public relations, marketing & social media for: Fukumoto Engineering, Maui Matsuri, Soroptimist International of Maui & Soroptimist Founder Region. Silva is also a blogger & the creator of "Life on a Silva Platter," a whimsical blog focused on finding humor in life's quirks. She lives on Maui with her husband Mike & their "kids" (pet cats & dogs). She loves making new friends in her many adventures & enjoys giving back to the community.