This had been a very emotional week for me. A very special couple, Joe and Karen Johnson are moving to Virginia next week. It is very hard to say goodbye…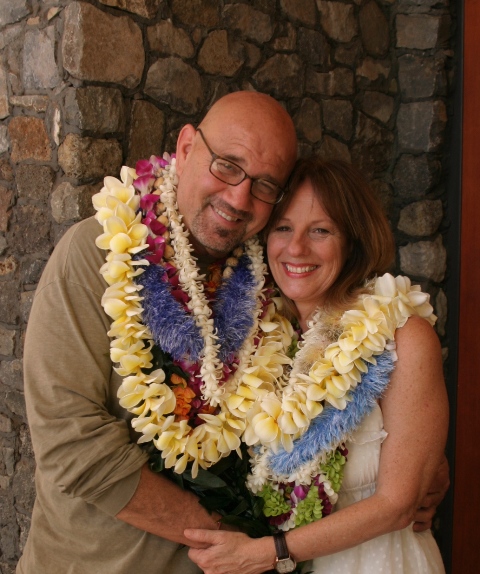 Thanks to Lilo and Stitch, the word OHANA had been introduced to many States and many nation. Now, even a four year old in the mainland can tell you that "ohana means family, and in family no one is left behind".
The word ohana is very rich in the Hawaiian culture. The term "family" does not only refer to dad, mom and kids, but it compasses grandparents, uncles, aunties and cousins. In fact the "ohana" can even extend to friends, very close friends who we do life with. "About"  has a very interesting article on ohana in which I got this excerpt:
In Hawaii, however, the "other" type of family is more the norm than the exception. Many families consist of parents, grandparents and children all residing under one roof. It's not unusual to see a child being raised by a grandparent or aunt while the parents live and work elsewhere. The Hawaiian family or 'ohana can also consist of others not related by birth. A valued friend can be a member of your 'ohana. An entire group of close friends or associates can be their own 'ohana'. The late Hawaiian music superstar Israel Kamakawiwo'ole often referred to the friends he chatted with on the Net as his "cyber 'ohana."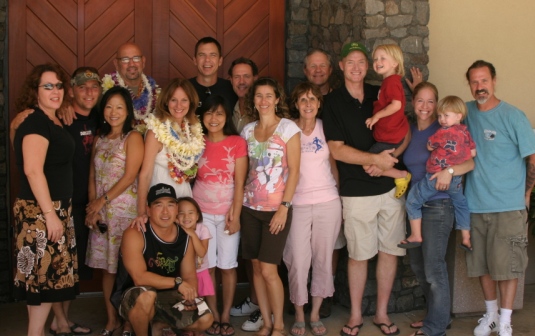 Above is the photo of our "ohana". It's a small group formed as a "cell group" at our church, Hope Chapel. We call our small groups Ohana to signify the important of doing life together as a family (not just attending an hour worship service on Sundays). Joe and Karen led our ohana for the past 12 years. Through thick and thin we supported each other, as ohana members do.
Both Joe and Karen are very talented, gifted, compassionate, wise, loving individuals. Virginia will be a better place when they move there. Aloha and a hui hou Joe and Karen. We are going to miss you!
*The decision to relocate to Virginia did not come easy. It was a decision also related to "Ohana" (their immediate ohana). You can read more of it here, and here.