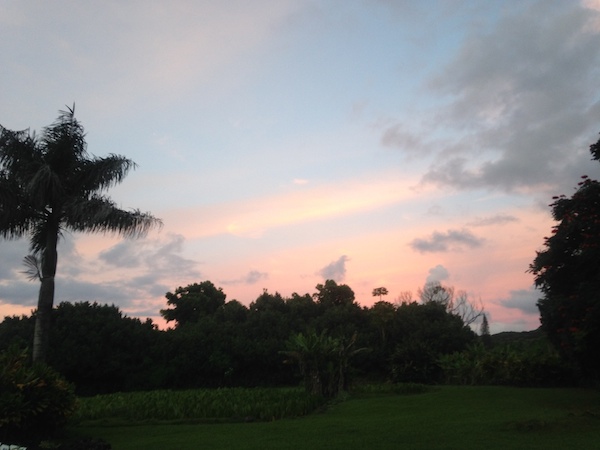 We spent out Independence Day Holiday Weekend at Keanae, Maui. We are fortunate (blessed) to have great friends (our hanai family, our ohana)  who owns a property in Keanae.  I call Keanae Peninsula a mini paradise on earth.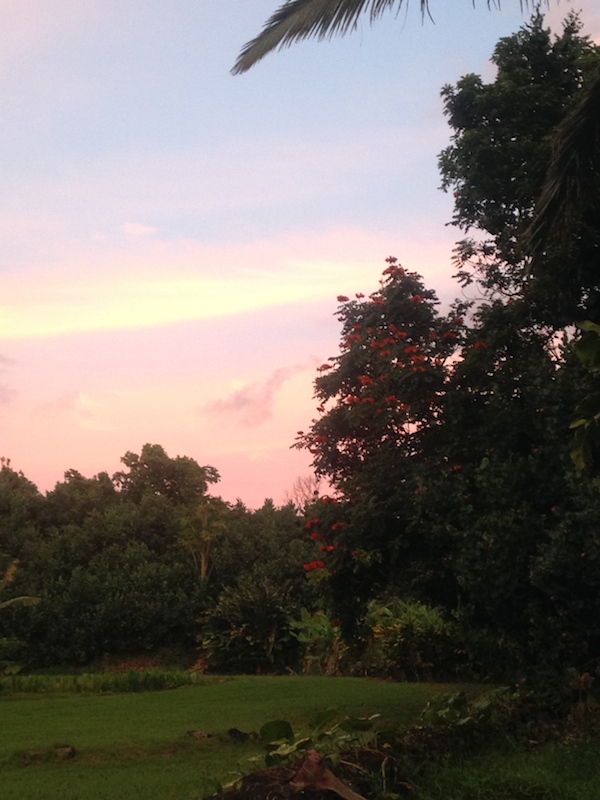 On the afternoon / evening of July fourth, we were hanging out outside, chatting … and then we noticed how beautiful the sky is turning after the Maui Sun set. At first it was just pastel colors of pinkish, orange, yellowish, with a touch of greenish blueish splattered around …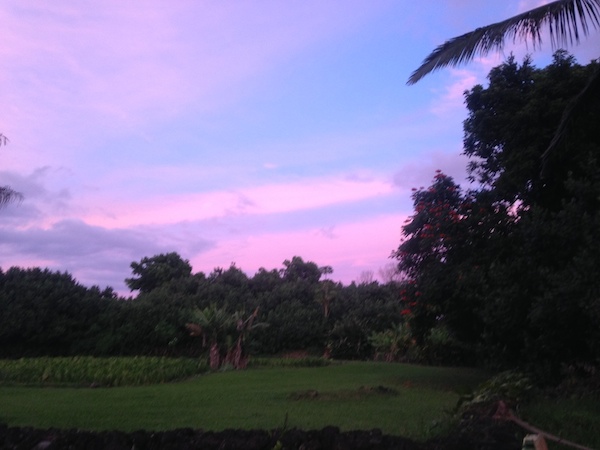 And then it kept on transforming, creating a magnificent painting on the sky. The photos here will speak for itself. These were taken from my iPhone. No filters were used. No photoshop was done.  And yes some are a little blurry and out of focus. But these photos will give you an idea of the color transformation that happened.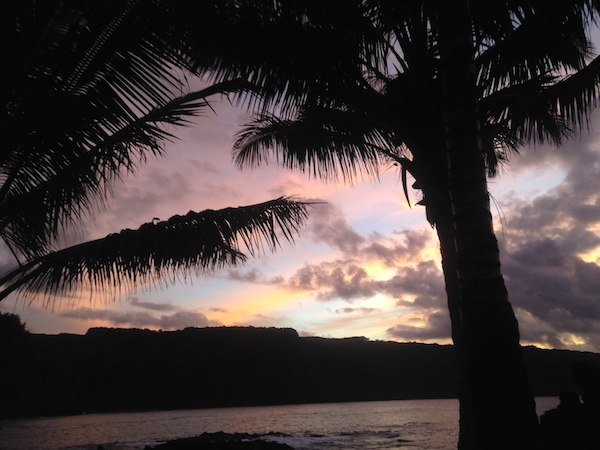 At the end of this post, there is a embedded video that you can watch.   I still can't get over how beautiful it was.   More photos below. Enjoy …