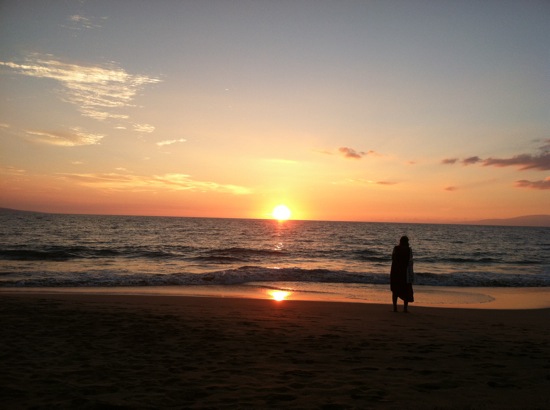 Aloha A Maui Blog friends. It's been a while, i know….  But I am back and I am glad to be back blogging.  Well, I am challenging myself to start blogging regularly again. I truly miss doing it. I also miss the interaction I have with you.  This post is a mini-post. I  thought it's good to break my silence with a mini post and go from there. And what better topic to post about than Maui Sunset, simply because it's one of my favorite thing to do on Maui: watch the Maui Sunset.
The photo above and the video below were taken at Keawakapu Beach on Friday, October 18, 2013.  We did see the greeflash but my  IPhone 4 did not capture it 🙂
Do you like watching Maui Sunset too?  If not, what is your favorite thing to do on Maui?