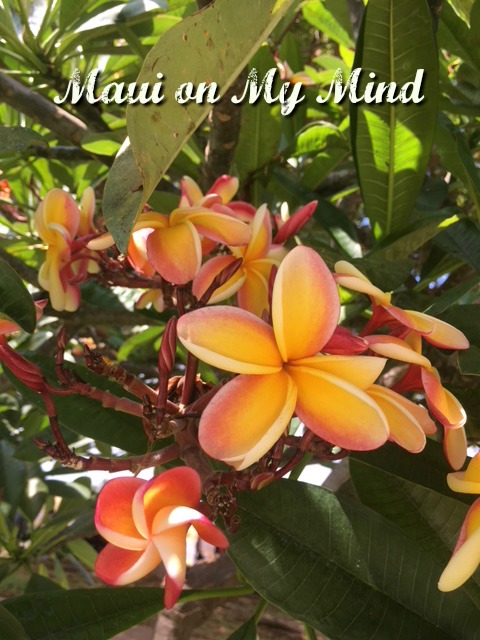 It is July  2018 … half of  2018 is over. Can you believe that?  Time flies fast, and it always does.  How was your first half of 2018? If it is good, I am very happy for you – keep it up! If it's not so good (or shall we say "can be better"), there is a good news: you still have half of the year to make it great.  The time to start is now! Is Maui on your mind? Then maybe its time to schedule that Maui vacation you have been wanting to do 🙂
As some of you already know, I started a Youtube Channel named Visit Live Love Maui  (Please subscribe if you haven't yet)  There I am creating various playlists of Maui videos and one of the playlists is titled  "Maui 2018".  Below are two of the Maui Vacation videos included in there.  Awesome footages. I love watching Maui Vacation videos produced and shared by visitors …. it makes me even more thankful that I live here.  Enjoy watching these two videos and let me know what your favorite places on Maui are.
Is Maui your Happy Place?  It is mine and I love these keychains created by my friend Angie. I love these keychains so much that I decided to make them available here on my blog.  There are three charms available for you to choose from: hibiscus, honu and pineapple.  I know it's still a little bit early to mention Christmas but I thought these would be great Christmas gifts to yourself to Maui Lovers you know.  Since these are individually made with love by Angie, the earlier you order, the better.
Do you have condos for rent on Maui? Wouldn't it be nice to use this keychain for your condo keys? Or maybe buy this as a welcome gift and souvenir for the Maui visitors staying in your unit 🙂  OK, this is actually just a sneak preview of the store I am setting up here on A Maui Blog.   I will be adding some more Made in Maui products. I am very excited about this project because I wanted to share Maui with you, anywhere you are.  I will write a launch blog post as soon as it is ready.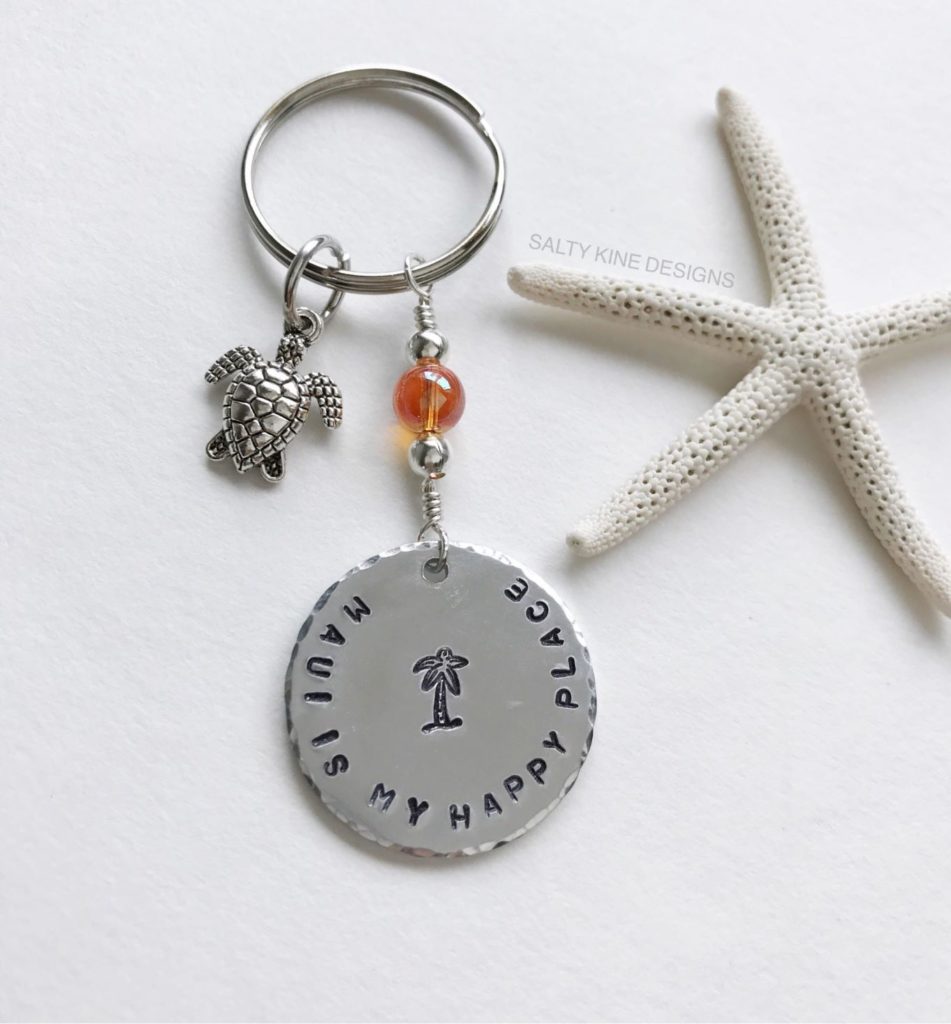 Have I already told you that I joined Maui Canoe Club and I had been paddling regularly every Saturday for 6 weeks now?  I love it and will be blogging about it soon! In the meantime, have a wonderful week and a hui hou!