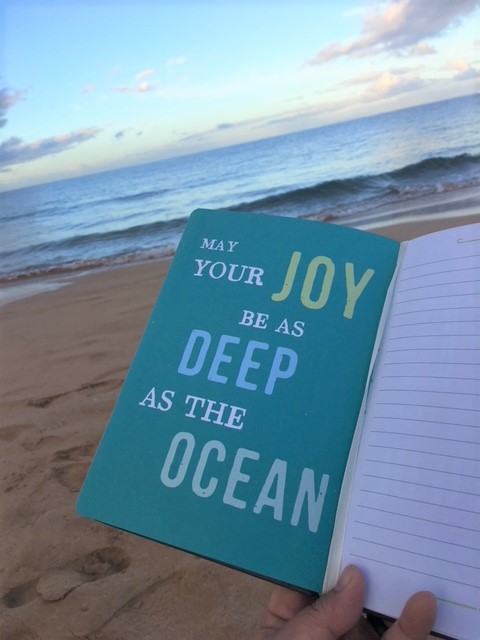 Saturday morning is one of my favorite times of the week because that's when I go on a morning beach walk.  I also go to Farmer's Market on Saturday morning but that would be another story.  For now, let me quickly share one of the highlights of my beach walk experience last Saturday morning…
As I was struggling to hold this journal of mine with a beautiful quote to take a good photo of it ….  I heard a voice that said … "would you like me to hold that for you?"   I said "Yes, please"!  Then I added, "Can I also take your photo with it?"  He smiled and said "Sure".
This gentleman was with two of his friends and they too were walking on the beach like me.  So nice of them to stop by to help me out ….
Later I found out … he is actually an actor, as in professional actor!   His name is Mark Tierno.  Of course I looked him up on Google, and I suggest that you look him up too 🙂
Fun thing about walking on the beach on Maui is that you'd never know who you're going to meet.  However, certainly, you are going to meet them with ALOHA 🙂
So here he is … Mark Teirno holding my journal opened on the page that says "May Your Joy Be As Deep As The Ocean"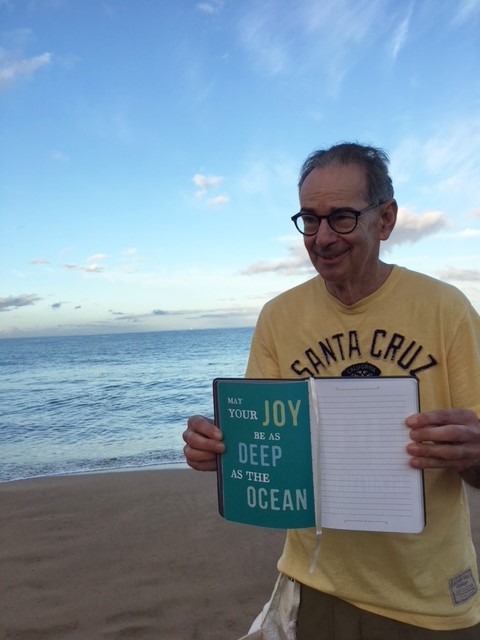 And truly … I hope that your joy will be as deep as the ocean ….
Below is the Facebook Live I did prior to me taking the photos above.  I hope you enjoy it too: