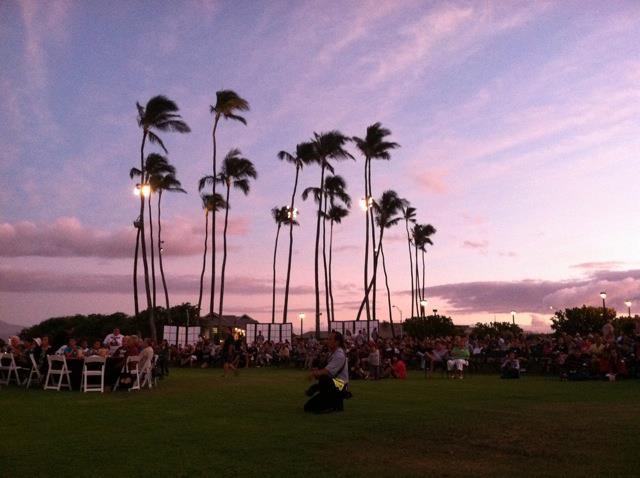 If you've been following me in many of my social media networks, you will know that I am a TED Talk fan.  I like watching TED Talk videos and I usually share the ones that I think are impressive like what I shared at Liza's Eyeview and Hawaii's Premiere Mortgage.
On January 22, the first ever TED Talk is going to be held on Maui at the MACC Castle Theatre.  It's called TEDxMaui.  And many of us are very excited about it.
Wanna some of my TEDx Maui story? OK, let's talk story …
The Courage To Dream
The Courage to Dream is the theme of this first TEDx on Maui. And boy did I apply that in this story 🙂  Guess what?  I applied to be a speaker for TEDxMaui! Eeek! I know, it's delusion of grandeur.  It's a "what the heck? who do you think you are?" kind of stuff. Me? Applied to be a speaker at TEDx? Ha! What was I smokin'? LOL!
I knew it was a long shot and it will take a miracle to happen. I do not have the solid credentials to go with what I wanted to speak about. And so the miracle didn't happen. It was not supposed to happen.  Just one look at the final list of  TEDx  Maui speakers and we'll know there's no way I would have been chosen.
But why did I do it? I applied to be one of the speakers at TEDx Maui to fulfill  the theme itself: The Courage To Dream.  I  wanted to share about  "The Power Of Encouragement", how an encouragement given at the right time can save people's lives or how an encouragement can empower a person to fulfill their dream, to do things that they never thought they could.
Was I embarrassed by my courageous act of submitting an application to speak? Yes, kindof, but not totally (or else I wouldn't be sharing this story with you).  I do not have any regret that I did.  It actually empowered me. It confirmed the fact that doing something beyond my comfort zone, to go after a dream, is actually worth doing, even when the outcome is not what I desired.
So how about you?  What is your dream? What's holding you from actually doing what you dream to do?
Since we are on the topic of TED talk, let me share another TED Talk that inspires me.  This is actually the kind of talk I have in mind when I applied to speak at TEDxMaui. I wanted  to speak only for a short time to share a few thoughts that would spur the audience into action.  May this little video do just that for you. Take little steps to fulfill your dream. Do it for 30 days:
Tickets are still available for the TEDxMaui Event.  Click HERE for more information.
Attend TEDxMaui and be inspired!
Mahalo to Maui Country Farm Tours for sponsoring me to
attend to this TEDx Maui Event