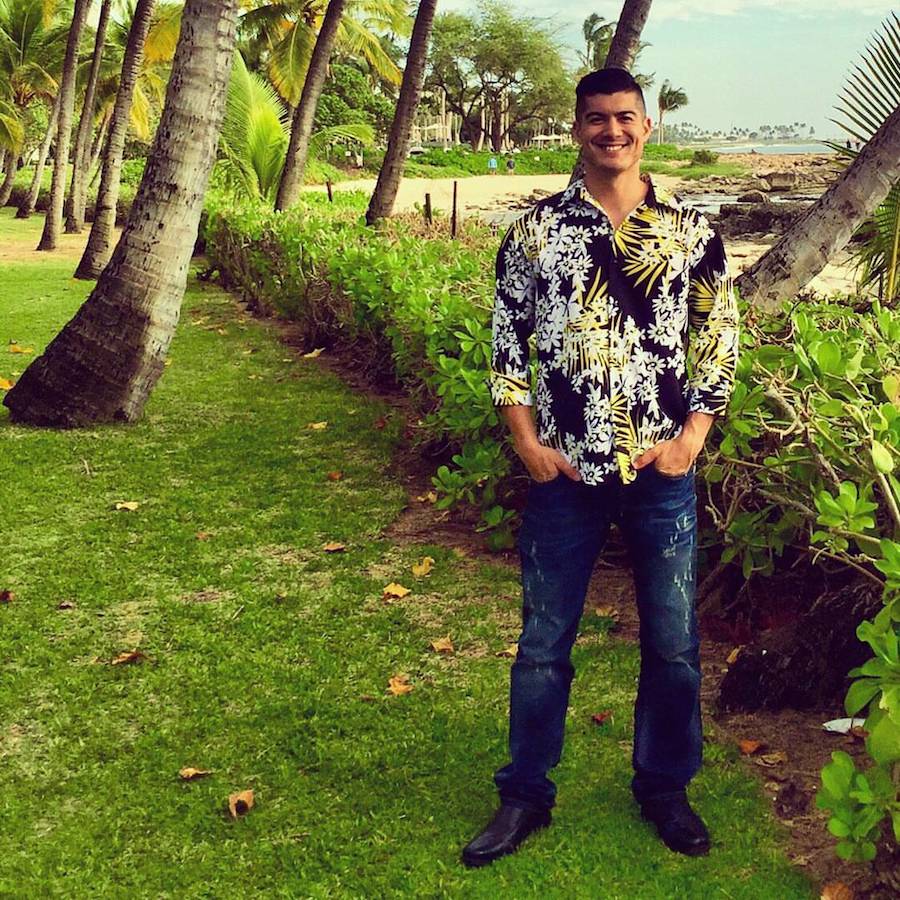 The story started on Wednesday Feb 15. –  Robert Cazimero was the special guest on that night's Concerts at the Shops and I decided to help out in my own little way by doing some live social media postings on it. I did blog about the show a few days prior, but because there are some responsibilities I have to do at home, I knew I could only stay for the few first minutes of the show.
And so Robert sang some songs and I shared one of them on my amauiblog IG . I was about to leave when Robert announced that he brought a guest Hula Dancer with him. Knowing that many loves HULA and my followers appreciate it when I post hula videos on my feed, I decided to stay a few minutes longer.
Little did I know that my decision to stay a few more minutes, videotape the next hula and share it, will result in an amazing thing.
When the guest HULA DANCER came out to the stage, I was a bit surprised.  Not only was he a guy, he was actually good looking (eye candy as others will say 🙂 ) and he's got this sweetest smile.  And he is not in some kind of hula outfit – just a simple Aloha Shirt (actually doesn't even even have the usual aloha print in it), Kakhi Pants and a white and blue lei (I am sure there is a name for the lei he is wearing but don't really know what it is called).
And so I took the video.  Thankfully I had the presence of mind of take the video in landscape for Youtube and also to tape the whole dance.  Usually I just take a one minute vid for Instagram.
Long story, short, I took the video, I shared quickly on  @amauiblog Instagram and My Own Maui Facebook Page.  I thought it will get several hundreds likes and shares. But lo and behold it turned viral! … viral in the full sense of the Internet World!  As of this writing it has gotten 1.6 million views, 3,611,189  people reached and  16,323 shares on Facebook  – Sixteen Thousand Shares? Holy Molly! And there's no stopping it.  The full version  Youtube video is going viral as well.  Here's the IG version that's being shared around the world:
And so who is this guy?  I found out his name is Alaka'i Lastimado and he grew up on the Big Island, and now living on Oahu, Hawaii.  Sure enough I started searching the internet to find out more about him.  It turned out, he was here on Maui in 2014  and he also dance Hula as part of Robert Cazimero's TEDxMaui Presentation.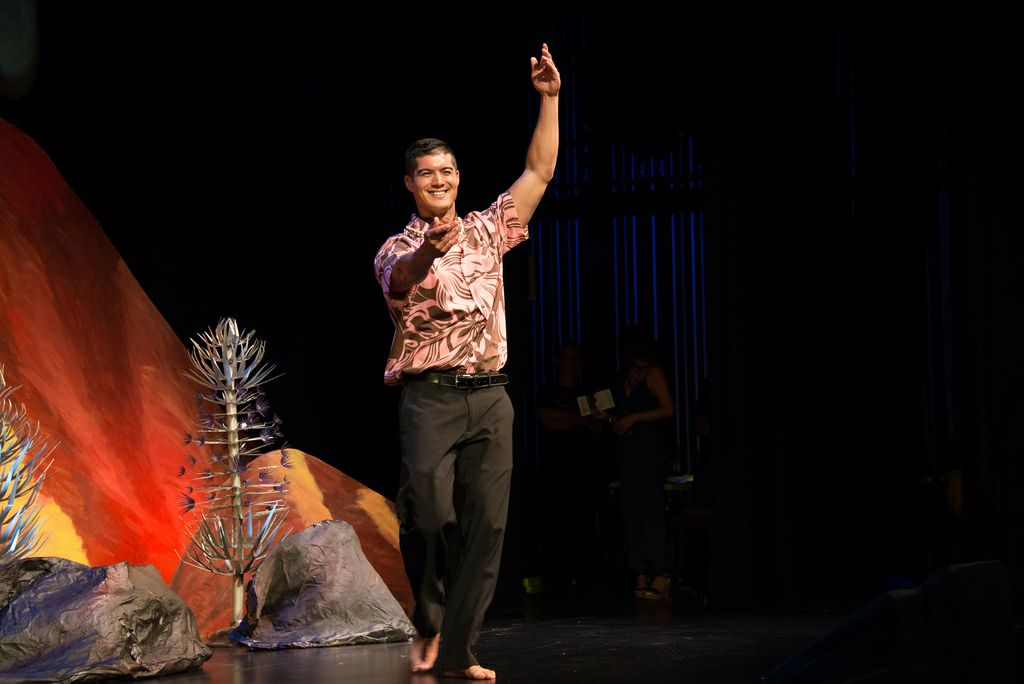 I also found out that we have many mutual friends on FB and Instagram. (Photo on TEDxMaui shared by Arthur Garcia)
Alaka'i works as a Flight Attendant for Hawaiian Airlines. I think Hawaiian Airlines should take advantage of this situation by creating another video of him dancing hula for their own social media promotion. Of course this time they will have to pay Alaka'i talent fee. They might want to give him a raise as well because I am sure many will not book at Hawaiian Airlines just to meet him 🙂  Oh, yeah, this is me thinking like a social media strategist… In his personal FB profile he has this photo as a cover … I wonder if it was actually an ad for Hawaiian Airlines.  I found out it was actually a photo taken by Alaka'i's friend who is an great photographer, Rob.  You can follow him on Instagram – he is @randomrob_ (awesome photos on is IG Gallery including some with Alaka'i as a model 🙂 )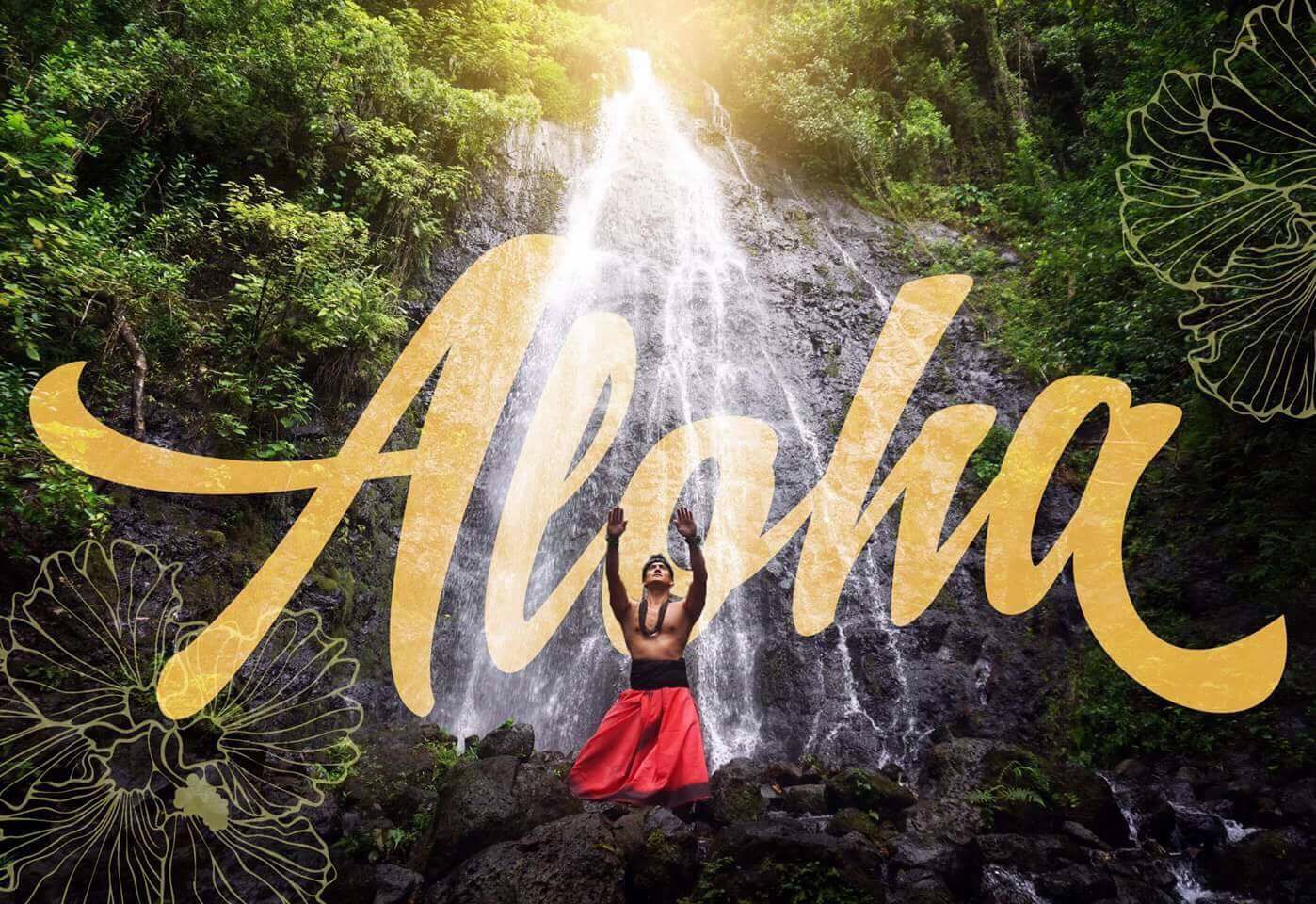 It is so tempting to lift photos from his Facebook to share here but I think I won't do that.  I am actually kinda concern that all of a sudden I have put him on a spotlight and now the private life he used to know and had will never be the same. I am sure here is getting tons of friends request on Facebook and Follow Request on Instagram. Sometimes being famous brings in a lot of pressure.  He did send me a couple of messages to take me for sharing and sharing the ALOHA to all. I think Alaka'i himself is an Ambassador of Aloha.
So what made this video of him VIRAL? I think it's the combination of so many things … yes, his good looks and charming smile, his aloha spirit, his graceful hula, but I believe a great part of it is also the song and voice of Robert Cazimero and the fun hula choreography. The combination of all of these and more made it so pleasing to watch, like and share.  
In closing of this post I'd like to share two more videos of him dancing hula.. One os with a group during the Robert Cazimero performance at Blue Note and the other is a Christmas Special (watch and you'd find Alaka'i there and the whole show is fun to watch).  Yes, I'd be sharing a Christmas video in this post … after all, this whole thing of this Alaka'i's video going viral gives the warm feeling of Christmas 🙂
Mahalo for reading and sharing! Aloha and a hui hou!
P.S. ALAKAI started a Page for those who are requesting to be friends with him. Please like the page here to be connected: https://www.facebook.com/Alakai-Lastimado-269489913485872/