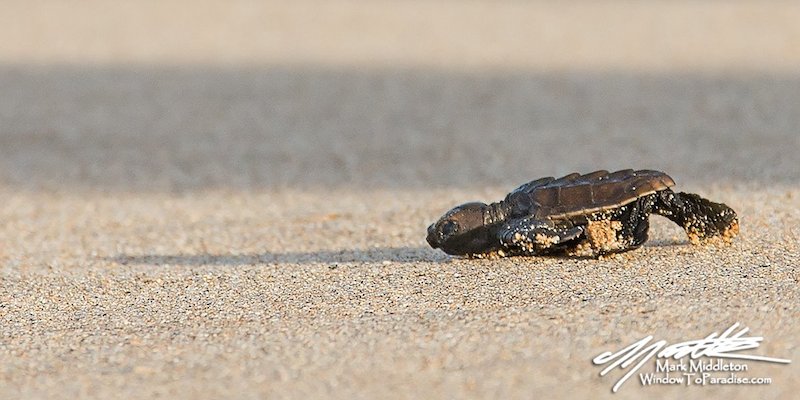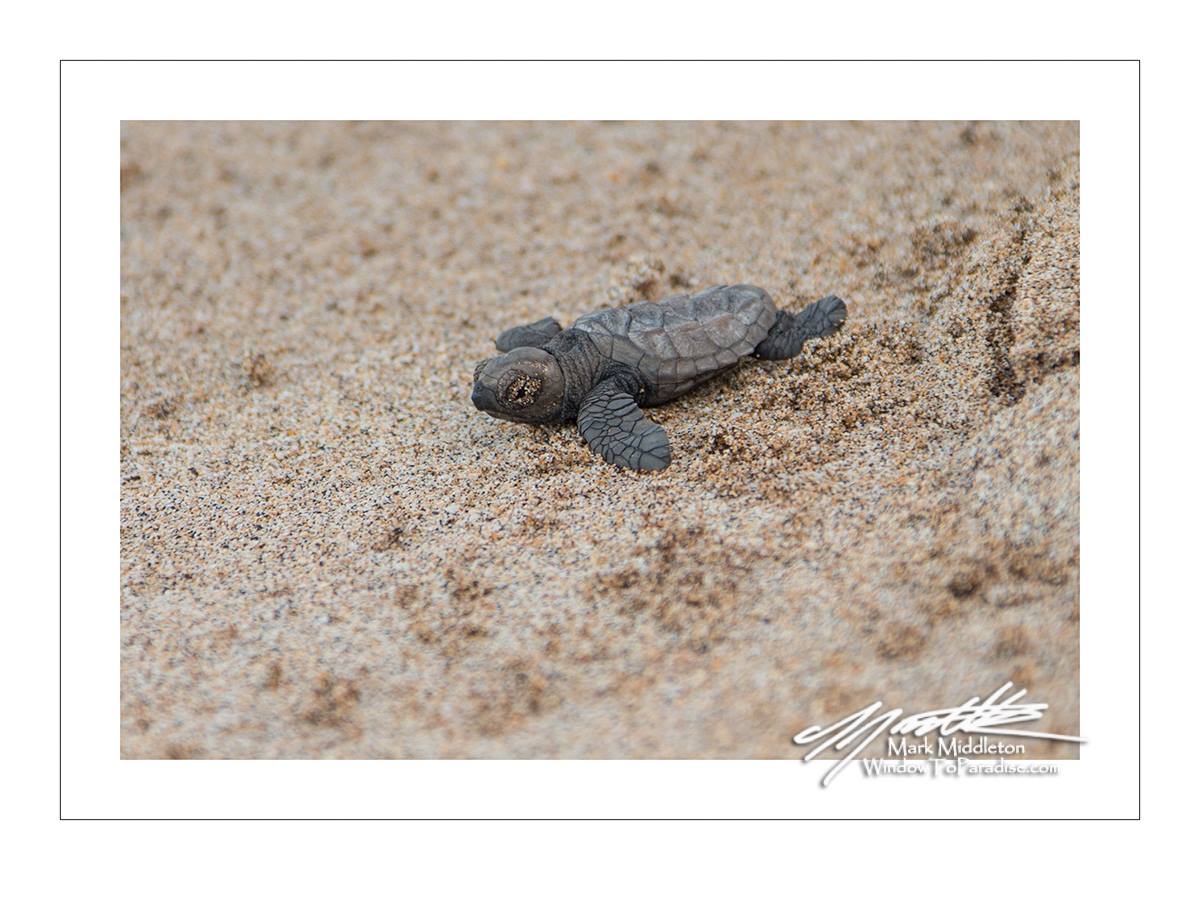 Baby Hawksbill Turtle, hatched 11/10/2015 about 7am. White Rock beach, South Maui 🙂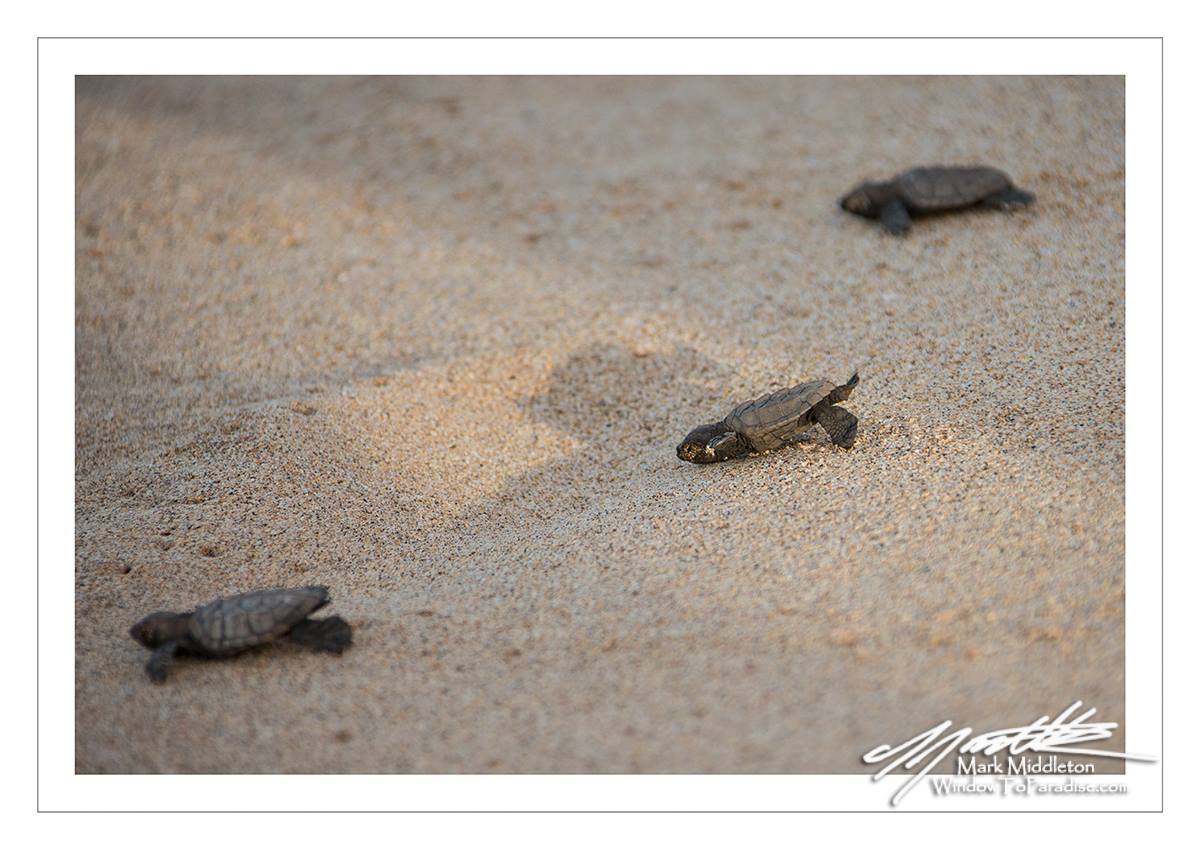 Whoops … newly hatched turtles fall on their face a lot as they head to the sea. All had good energy and were off to the ocean within minutes.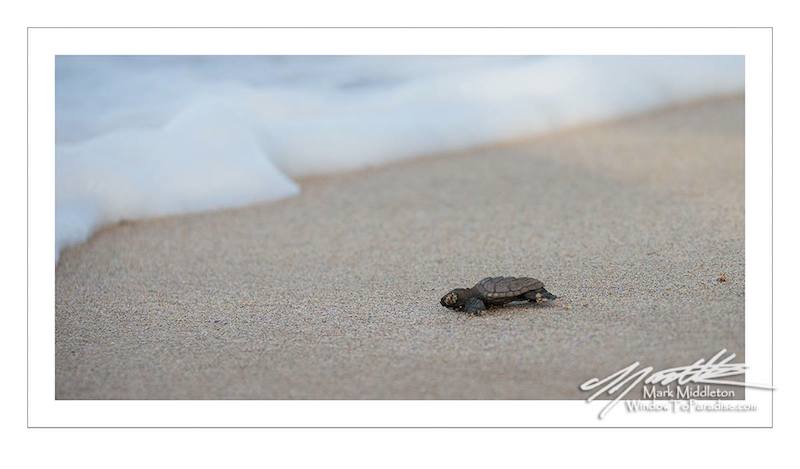 Newly hatched hawksbill turtle instinctively heads into the shorebreak and into the sea … what are they thinking? where is my mommy? Whoo hoo, waves! ? Whew … no birds?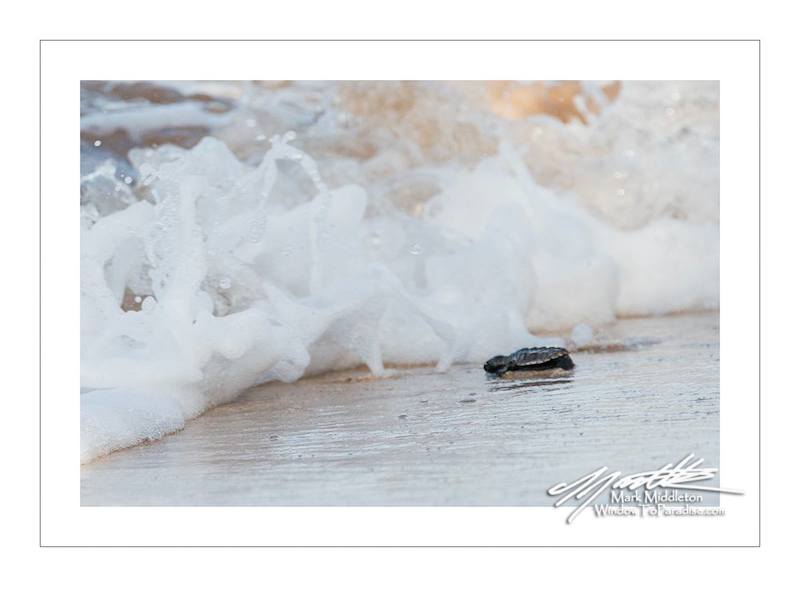 Baby Hawksbill Turtle getting it's first taste of Maui air and here comes the water 🙂
Photo and Caption Credit: Mark Middleton of  WindowTo Paradise. All photos and captions used with permission.
Press Release Info on Hawksbill Turtle Nesting:
Wildlife officials are asking the public to be mindful of Hawksbill and green sea turtles as they begin their 2015 nesting season along Maui beaches this month.
The public is advised to stay at least 30 feet away from nesting turtles and watch quietly, as they are easily disturbed.
The public can also help by keeping their dogs on a leash when walking on Maui beaches, and staying at least 15 feet away from basking (resting, not nesting) green turtles according to the US Fish and Wildlife Service.
Agency officials say, "the success of their nests is crucial for the survival of these threatened and endangered species."
In a department press release, authorities said turtle hatchlings should not be picked up and placed in the ocean, as "they need to crawl on their own to set their navigational compass and increase their chance of survival."
In addition to keeping a safe distance, wildlife officials ask the public to immediately report sightings of nesting activity, fresh turtle tracks, nest hatchlings, or turtles in trouble by contacting one of the following individuals:
"Dawn Patrol" volunteers from the US Fish & Wildlife Service will be walking 'key' beaches each morning from June 1 to Sept. 30 to search for tracks left in the sand by nesting turtles.
The agency, in coordination with the state Aquatics Resources Division and the Hawaiʻi Wildlife Fund work collectively and alongside volunteers to identify, mark, monitor and protect sea turtle nests.
Click here for more information about Hawksbill Turtles. 
A short video to see it in action. This was taken in 2006 – I can't find a more recent video but I thought this will do. Enjoy!