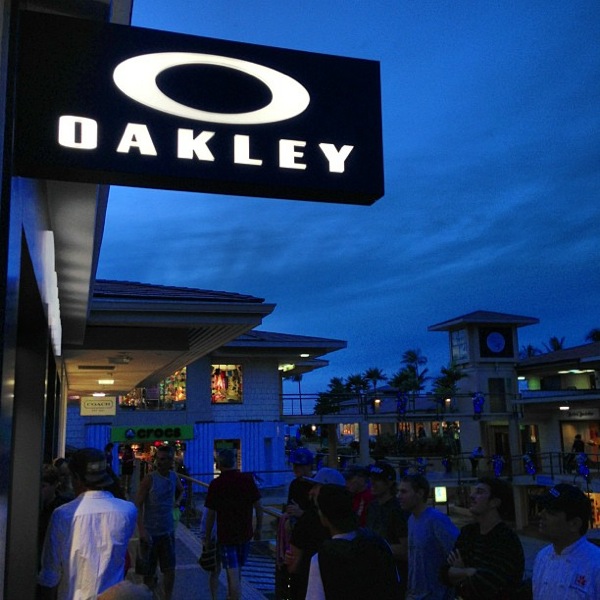 Oakley, one of the leading sports brand in the world, has a new store on Maui. My friend, Yvonne Biegel, invited me to the grand opening which was held last night.  I really needed a new pair of sunglasses so I thought this would be a great time to get it.
The grand opening celebration started with a traditional Hawaiian blessing performed by Earl Kukahiko as well as Hawaiian-style live music and hula dancers.  Onolicious pupus and drinks were served. It was a very successful opening – a lot of people attended, the store was packed!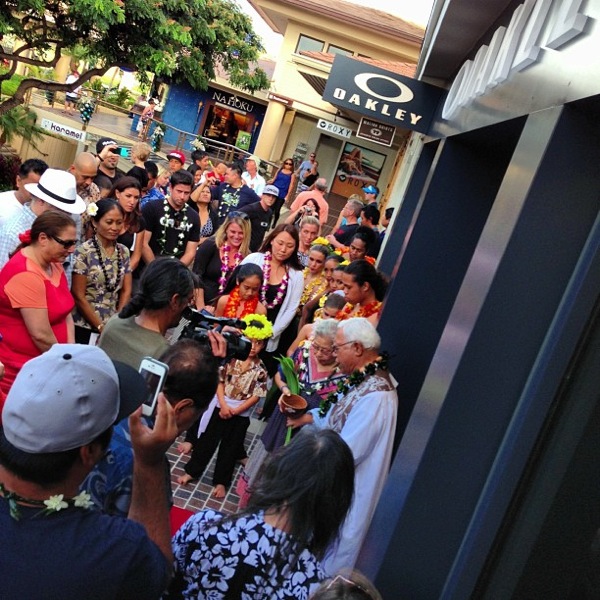 There were so many sunglasses to choose from! When it came time for me to choose which one I should get, I consulted with you, my family and friends, via conversations on Facebook and Twitter.  That was great! It was a bit confusing in the beginning as I somehow missed uploading "choice number 1" and started with "choice number 2" and many were asking where's choice number 1? Oppss!  However, the voting turned out fun and in the end the winning style that I got is this: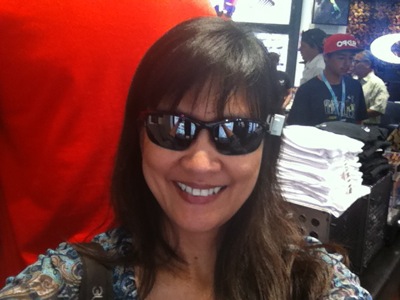 It was a choice between this Performance Style sunglasses versus the Asian Fit ones.  I was originally set to get an Asian Fit Sunglasses but when I tried this Performance Glasses on, it was s light and fits better that I thought I really like it.  When I looked at all the comments, it turned out that many like this Oakley glasses on me me too, so that was the winner! 🙂 I will use it a lot when I run (yeah, yeah, I really am planning to run regularly … promise 🙂 ) I really appreciate of you who left comments and likes on FB – thank you so much!
Back to the grand opening, it was really fun as there so also many social media friends there and you know how it is when we gather together.  Yep, lots of Instagram photos!  Check out this collection of photos tagged #OakleyMaui and you'd get an idea of how fun it was and who are the social media enthusiasts and surfers pros who were there. I wish you were all there with us!
There is one photo, that is actually one of my favorites for the night, that is not included in the hashgram because I posted it via TwitterPic.  This photo of @erikblair is the best modeling shot for #OakleyMaui as confirmed by one of the tweets below 🙂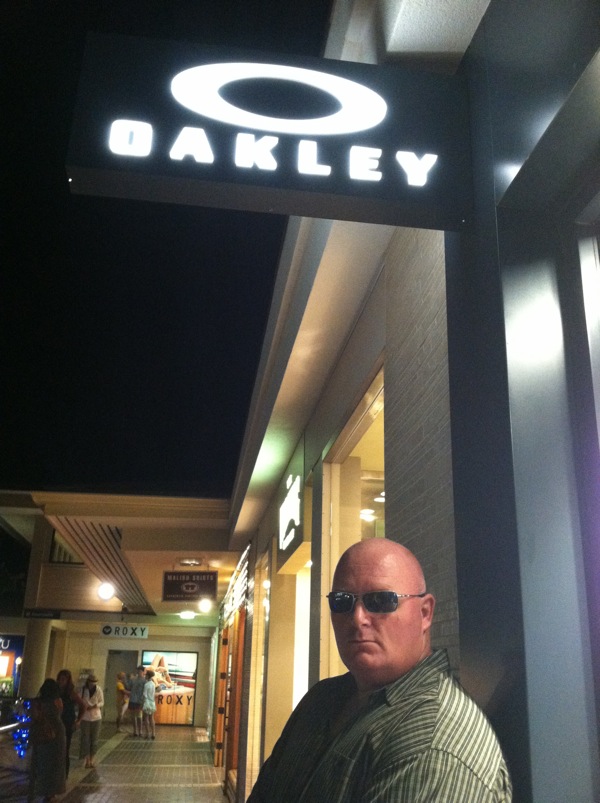 After I took this photo and @erikblair went back to the store, a lady approached me and asked who that Hollywood celebrity was. I kid you not, she really thought Erik is a Hollywood celebrity.  Maybe I should ask Erik if he would want me to be his agent. With this #OakleyMaui modeling stint, I think I can book him to have a role at Hawaii-Five-O, don't you think so?