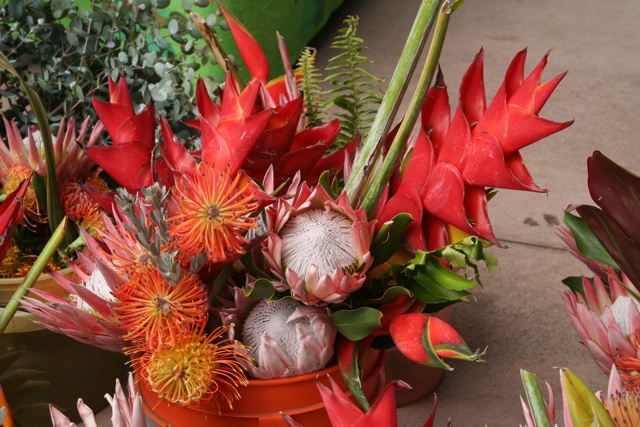 In my three (3) years of blogging, I have noticed that May is one of the busiest month on Maui. Of course, it starts with a Lei Day celebration on the first. Â Then everything else happens after that…
On the last weekend of April I planned on writing a post about the many activities and events that are happening on Maui on May. Â However, that was also the last weekend before I returned to a full-time work, so I didn't get the chance to write that post (that would have been a helpful post to everyone planning a vacation on Maui in May). Â I thought I can still do that "events list" post but each and everyday in May we are so busy that until now that "great post" is still undone.
Well, so much for the great post listing all the events and celebration on Maui in May. What you are gonna get is a random bits and pieces of  our family activities:
* Today we were at the Lahaina Civic Center for an AAU Taekwondo State Championship. Â Hapa Boy won a gold medal for sparring and a silver medal for forms. Â Congratulations Hapa boy!
* Tomorrow my dear husband is taking our whole family to the Kaanapali Beach Hotel for a Mothers Day Brunch in honor of yours truly. Sweeeeet! (In case you are still deciding, I posted the Mothers Day on Maui Buffet and Brunch choices here).
* On May 16th is the 31st Annual Visitor Charity Walk at the War Memorial Park. I am planning to walk. It cost $35 dollars and my participation will help my kids' performing arts program at MAPA.
*Speaking of MAPA, both Hapa Girl and Hapa Boy are going to perform at the Maui Arts and Cultural Center (MACC) on the weekend of May 23 and 24 for the MAPA's Spring Extravaganza.  Hapa Boy is dancing hip hop on Saturday and Hapa Girl is dancing ballet on Sunday. 
* On May 25th, Memorial Day, Hope Chapel usually hold a beach baptism and a huge family day at Kamaole Beach III. I am assuming they will still do that this year. I will confirm later.
* May 27th is Annual Lei Day for my Hapa Kid's school  and May 29th is their Hoolaulea. 
Yaawwwwwning. I guess I will continue this tomorrow. Â I will review and revise this post tomorrow when my mind is fresh.