With a hashtag like #PeaceLoveHaiku you just know that the 21st Annual Haiku Ho'olaule'a & Flower Festival is going to be amazing! You may be asking yourself, is this just a place for flower lovers? Is this like the Rose Bowl with a bunch of floats covered in flowers? The short answer: Nope! The long answer: This free festival is for everyone, local residents and tourists alike. The added bonus: this event helps the keiki of Haiku with the proceeds going to Haiku Elementary School, the Haiku Boys & Girls Club, and the Haiku Community Association.
If you're planning on being in Maui on Saturday, April 12, 2014, take the drive to Haiku, Hawaii, on the North Shore of Maui, for an event you are sure to never forget!
10 Reasons to Go to the Haiku Ho'olaule'a & Flower Festival:
Note: This list is in no particular order…I find them all equally amazing!
1. Yummy Food. This festival is a spot for foodies, no doubt. "Restaurant Row" features local Maui restaurants, caterers & food trucks, so you can try some of the best cuisine Maui has to offer, all in one location! Just to name a few of this year's restaurant row businesses: Mana Foods, Flatbread in Paia and Life Foods Inc., all 100% donors to the festival (i.e. all funds will go back to the keiki in Haiku). In addition, Haiku School PTA provides ono grinds in Kau Kau Row. And there are plenty of delicious baked goods in the Famous Haiku School Bake Sale!
2. Fun People. With over 7,000 attendees each year, you are sure to meet some fun, interesting people from all over the world!
3. Live Entertainment. From live music to dance and acrobatic performers, you are sure to enjoy the great entertainment lineup including Divino and the Maui Ohana Band, Maui Underground and more!
4. Help Keiki. As mentioned before, the proceeds for the festival go to help the kids of Haiku Elementary, Haiku Boys & Girls Club, as well as the Haiku Community Association. It doesn't get much better than helping keiki.
5. Maui Farmers. Love farm fresh veggies? Flowers? Plants? Then come shake a Maui farmer's hand and take home some Hawaii-grown produce for yourself.
6. Keiki Zone. This festival is fun for the whole family! The kids will have a blast playing carnival games, jumping in the bounce houses, face painting, getting their hair done in our Haiku hair booth, playing Mauisaurus Mini Golf, and kids' entertainment at the Keiki Stage, just to name a few activities. And don't forget to bring the swimsuits and towels – there will be water bouncers and a dunk tank, too!
7. Unique Auction. From local artists' pieces to amazing baskets filled with items to upcycled art like a surfboard turned mosaic outdoor shower, this silent auction is one of the most unique ones on the island. Come see what you can find!
8. Green Awareness. The festival continues to make a concerted effort in being greener. In fact, you are encouraged to bring your own water bottle for refills, plates and utensils for food, and your own shopping bag to eliminate even more waste. Living on a tiny island, being green is key.
9. Book Swap. Get a head start on your Spring cleaning by decluttering some of your unwanted books. The Haiku Elementary Library hosts a Book Swap where you get one book buck for every ten books donated. Stock up on new-to-you books and support the school library. While you're at it, you'll get to meet Holly Gates, the school librarian. Read more here.
10. Made in Hawaii. Meet local artists, crafters and vendors in the Crafters Marketplace, then take home a unique Made in Hawaii craft for yourself!
I'll be taking photos at the festival this year and would love to see you there as well! If you live on Maui and would like to volunteer for the festival, you may sign up online here. If you are a Made in Hawaii crafter, local business or non-profit, farmer, restaurant, etc. to get in the festival brochure please apply online by March 12 (sorry, I uploaded this past the deadline 🙁 – Liza). You may register a booth after the deadline, however, your name won't make the brochure. For more information on this fun, free event contact Co-Chair Jennifer Oberg at haikuhoolaulea@gmail.com or visit http://haikuhoolaulea.org/. #PeaceLoveHaiku
With mucho aloha,
Jennifer Poppy
Note: A special "mahalo" to the 2013 festival photographers: Sean M. Hower, Peter Liu and Joyce Chin.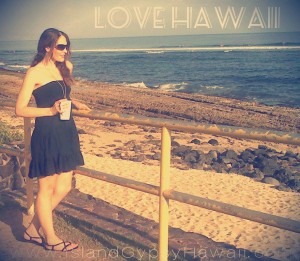 About the Guest Blogger: Jennifer Poppy was born & raised in Texas but has always been an island girl at heart. After moving to Maui in 2012 her lifelong dream of living in Hawaii came true! She sees beauty in the ordinary and has a passion for turning trash into treasure. Follow her Hawaii adventures, upcycling projects and lifestyle photography at islandgypsyhawaii.com.