Bocce Ball is a good and fun game to play on Maui. You can play Bocce Ball at the beach on the sand, or on a grass like on a golf course (of course when a golf course in not in use) or just anywhere with wide open spaces like parks.  Today's Photo Hunt Theme is FOUR and I found four photos, each containing four players playing Bocce Ball: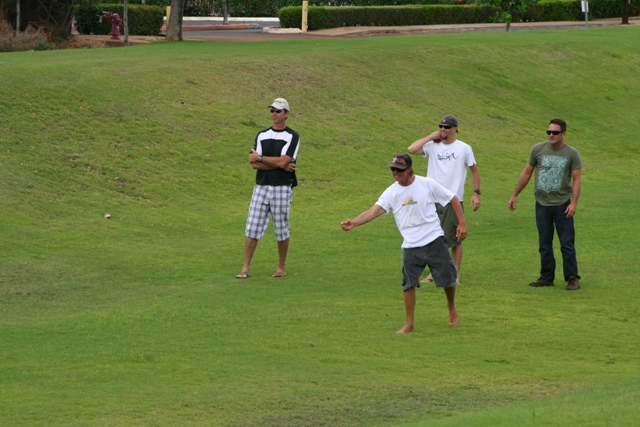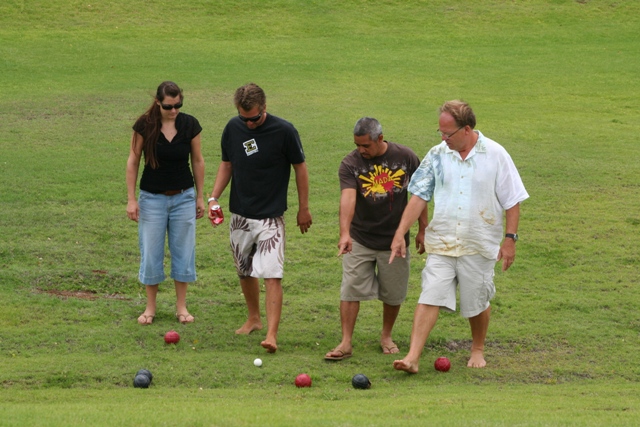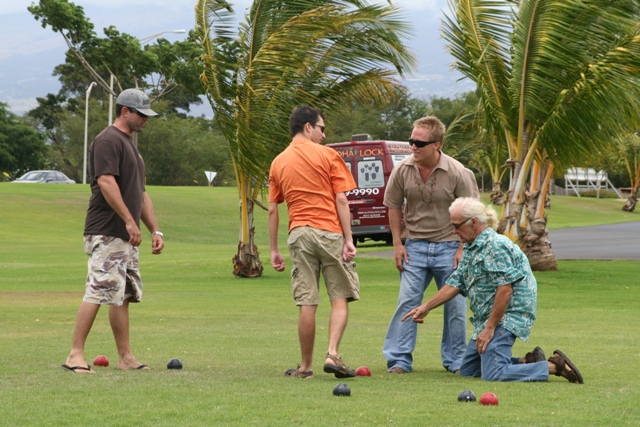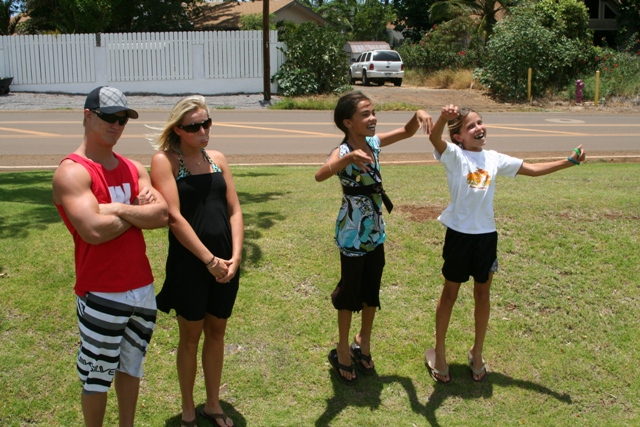 The photos above were taken at Hope Chapel during our Bocce Ball Tournament, a fundraiser for the mission team who were heading to the Philippines to help at Hope For The Island Ministry.  
My favorite among these four shots is the last photo – taken after my Hapa Girl and her friend won the game over our dear friends M and S.  🙂
Go to Photo Hunt Official Page to visit other bloggers participating in the Photo Hunt.