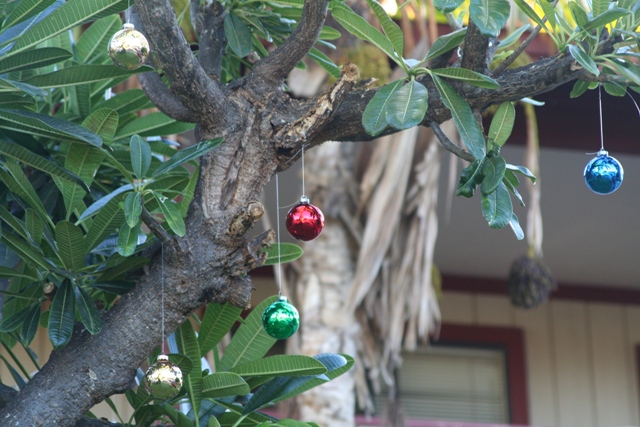 This post is the first of the many Merry Maui Christmas post I am hoping to do this year.  I plan to feature some of the unique ways Maui celebrates Christmas and I thought these Plumeria Christmas Tree is a great start.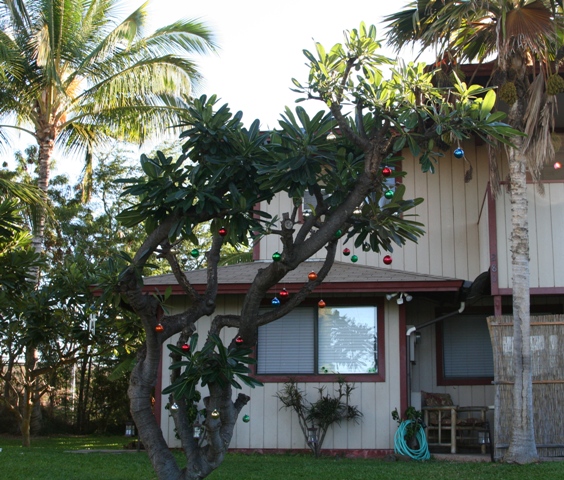 It's actually our neighbor's tree.  This was taken a couple years ago. The neighbor who decorated this plumeria tree had moved and the new tenant do not decorate their plumeria any longer so I am glad I took these snap shots back then.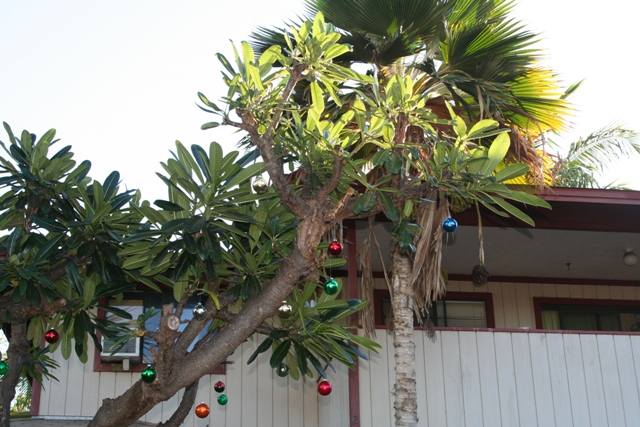 Do you have a plumeria tree in your yard? Maybe it's time to put some Christmas balls in them and make then you very own Plumeria Christmas Tree.