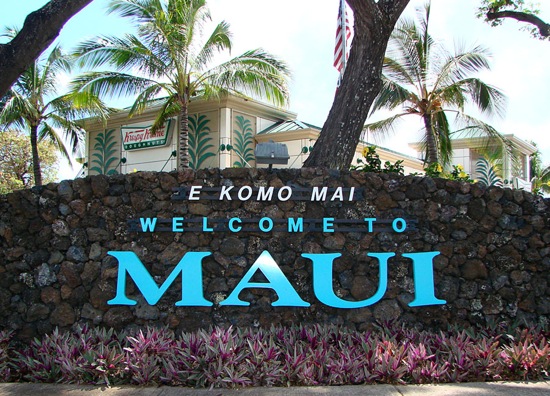 Planning a vacation on Maui? One question I am always asked on my blog is "where should we stay"?  The good thing is there are many options: you can stay with family and friends (the most inexpensive), you can stay in a hotel (usually expensive) or you can stay on a vacation rental condo or home (I recommend this).
Are there many condo and homes for rent on Maui? Absolutely! There are many timeshare resorts available on Maui for sale and for rent, and you can find some really affordable deals by buying or renting vacation property through current owners.
Why do I recommend this? Timeshare properties are typically much more spacious than the standard hotel room, providing plenty of room for families and groups to spread out and feel at home while on vacation. Plus, staying in a timeshare can be significantly more economical than booking a hotel room in many ways. For example; many timeshare resorts feature separate living and dining rooms, so you can enjoy "home-cooked" meals instead of spending tons of money on eating out every night. Some families prefer staying in a hotel so they don't have to cook and clean up – that is good if you can afford it. However, many come to Maui on a budget and when your family is on a budget, renting a condo is the way to go.
As I mentioned, there are an abundance of timeshares in Maui available for those looking to rent, and there are also plenty of resales available for those interested in buying. Some of the most popular Maui timeshare resorts are as follows: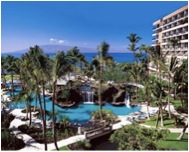 Marriott's Maui Ocean Club – Featuring an impressive 3.5 acre super pool, it's no wonder why this luxury timeshare resort is featured on Travel & Leisure's "Top 25 Hotels in Hawaii" list, published in 2005. This exquisitely landscaped resort offers a host of incredible amenities including lagoons, waterfalls, whirlpools spas, a variety of water sports, beach equipment rentals, an on-site bar and three beach side restaurants. Available accommodations range from 1- to 3-bedroom finely-appointed suites and villas which sit adjacent to the championship Ka'anapali Golf Courses.
Marriott's Maui Ocean Club – Lahaina and Napili Villas – The newest additions to Marriott's Maui Ocean Club are the Lahain and Napili Villas, which are available in a variety of views including: island view, ocean view, oceanfront, and garden view. Each of these deluxe villas features a living and dining area, a full kitchen and private balcony. Most rooms also include multiple televisions, a DVD player and a washer and dryer for your convenience. These timeshare villas provide the ultimate level of comfort and convenience you ask for in a vacation property.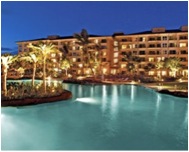 Westin Ka'anapali Ocean Resort Villas – Situated on North Ka'anapali Beach in Lahaina, Maui, this lavish, all-villa resort features some amazing amenities including fully equipped kitchens, marble counters in the kitchens and bathrooms, and whirlpool tubs in every guest room. With a general store on-site, you can pick up everything you need to make your stay as comfortable as possible. Additional on-site amenities include laundry, spa, tennis, whirlpool/hot tub, exercise equipment and pool, and golf, horseback riding and sailing are available close by. There's plenty to do here for the whole family.
Westin Ka'anapali Ocean Resort Villas North – Located along a vast section of Ka'anapali's North Beach, this popular Maui resort features spacious and elegantly decorated accommodations and a variety of wonderful amenities. Guests will enjoy on-site amenities such as barbecue grills, a magnificent recreational lagoon, a poolside bar and tennis, in addition to a variety of nearby activities including golfing, hiking, bicycling, sailing, snorkeling, scuba diving and access to one of the most beautiful beaches in the world.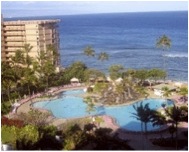 Diamond Resorts Ka'anapali Beach Club – This stunning resort sits right on the beach in Maui, and features a variety of sizes and layouts to choose from. Each timeshare unit includes a gorgeous lanai (which translates to patio or balcony in English), is beautifully appointed, and offers an array of convenient in-room amenities. The resort features an incredible one-acre swimming pool with water slide, a mini golf course and additional programs for children.  Diamond Resorts Ka'anapali Beach Club is a great choice when it comes to owning or renting Maui timeshare property.
There is so much to see and do in Maui that you'll want to stay for as long as possible to ensure you get to experience as much of them as possible. I hope these suggestions on renting a condo will help you in your budget so you can extend you vacay on Maui 🙂  Aloha!