Did you know that the new Sansei in Kihei is now open for take out and dine in? They have a new location, a block from where they originally was.  They are now located at Kukui Mall next to the movie theaters. I was happy to hear about their opening and I am excited to share with you about their delightful, delicious fresh food and special offers.
I live in Kihei that's why I am focusing more about their Kihei location. However, please know that their Kapalua restaurant is open as well. And with the same menu. They also have restaurants on Oahu.  Go to www.dkrestaurants.com to learn more about their various locations and offerings.  www.dkrestaurants.com  is also where you'd got to place your orders for Take Out or To Go Meals.
I suggest that you also follow them on Instagram at @sansei.hawaii for timely updates and special offers.  You might even get announcements faster win Instagram than their website.
My family along with a few friends shared this special dinner tonight.
It is sort of a preview and sampling, so we can taste for ourselves, and share with you about our experience. Here's what we had. We received the "take out" dinner in boxes (see photo above by Melissa Chang @melissa808 ). The photo below is by Daryl Fujiwara @sfdhawaii, plated and presented nicely by Jaydon @jdon86. The  menu item "Sansei Dinner"  says it is for two, but there are more than two of us who shared and enjoy them.  It's definitely a great family meal, family and friends!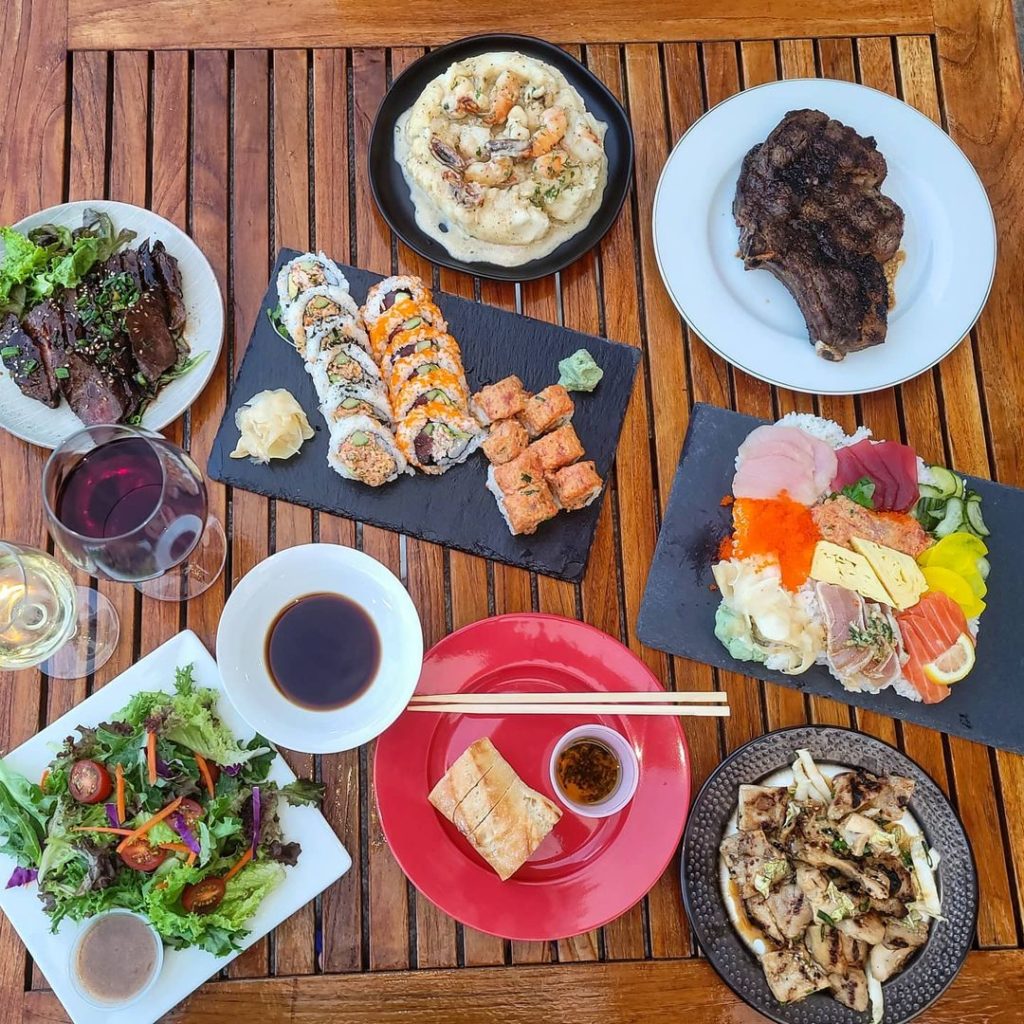 • 1 Chirashi set
• 1 "Sansei Dinner for 2" (Teriyaki Steak (10 oz.), Misoyaki Chicken (10 oz.), Sansei Spicy Crab Roll, Takah Sushi Roll, Spicy Tuna Inside Out Roll, Mixed Green Salad & a ready to heat Vino Apple Tart With Caramel Sauce)
• 1 DK Steakhouse steak
• A wine pairing selected by Master Sommelier @chuckfuruya
The food is so ono and the wine pairing is prefect. If you want to have a relaxing Christmas Dinner, why not just order a Take out instead of doing all the preparations? It would be good to support Hawaii's local biz as well.
Fun to see friends as we picked up our meals. And yes, we wore masks and followed social distancing protocols. Mahalo to @malikadudley for the this photo: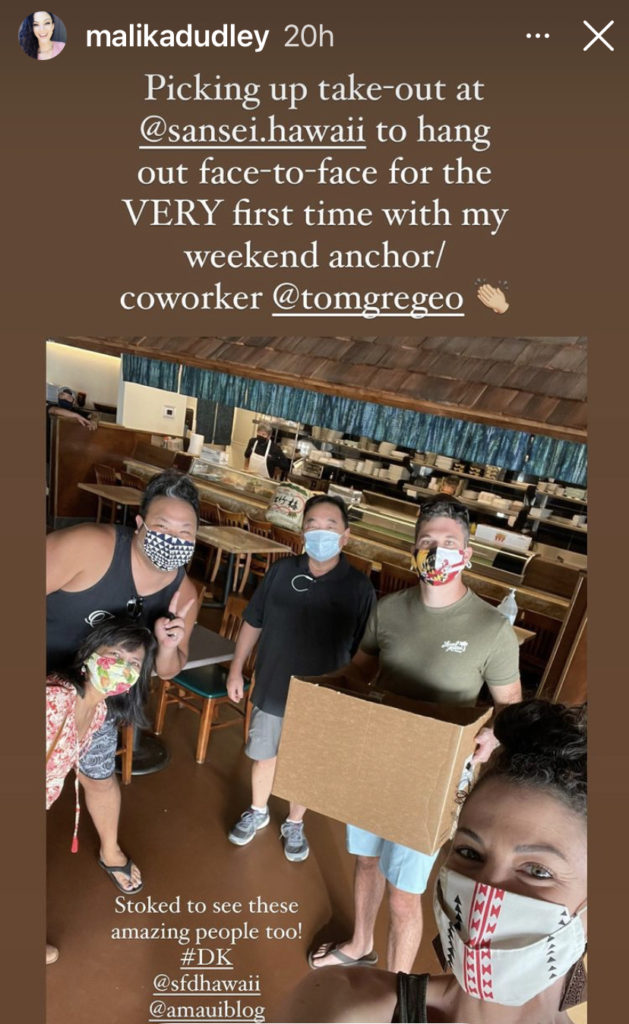 The Christmas Eve and Christmas Day Dinner for two:
Pre-order your dinners now – they are available online for easy curbside pickup!
Sansei Waikiki (Oahu) – will be closed for dine in service but will have this dinner and some sushi platters available for pickup between 4-6pm.
Sansei Kihei and Kapalua will be open for dine in service (with reservation only) and will also be serving this amazing takeout dinner for two. The only difference (from the Oahu menu) is that the dessert will be the apple tart instead of the salted caramel cheesecake.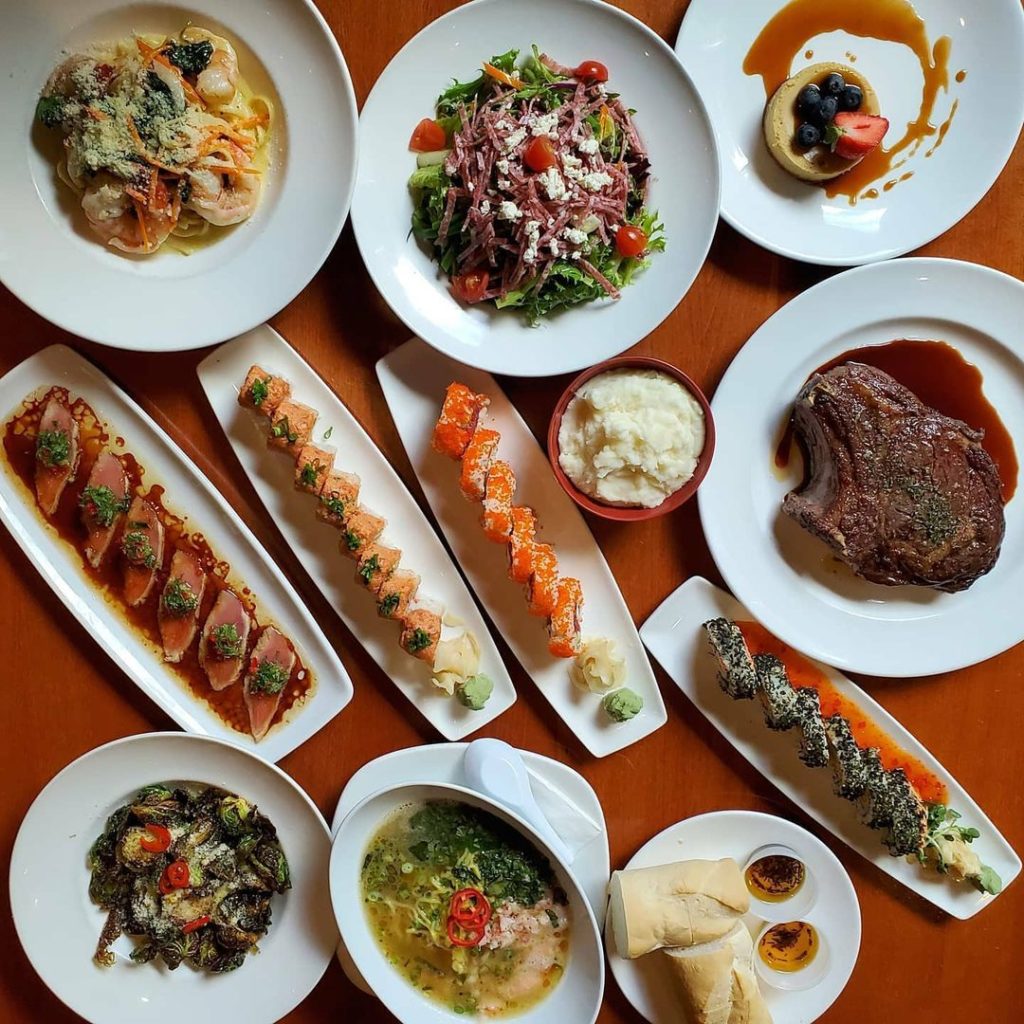 As you can see on the photo above, the Christmas Eve and Christmas Day Dinner for two is SO MUCH FOOD! The name of this menu item  says it is for two but more people can share.  It's definitely a great family meal, or you can share them with friends!
To order online go to www.dkrestaurants.com.
Choose the venue you'd want to pick it up, and have fun ordering what you want!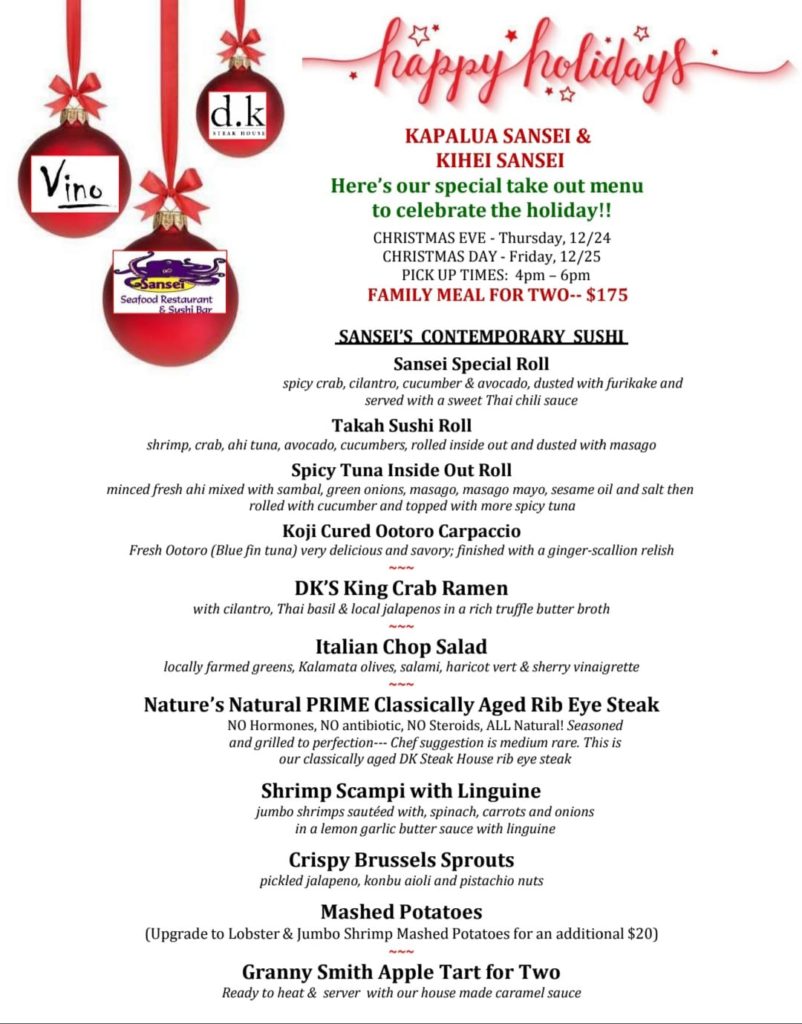 The new Sansei in Kihei at Kukui Mall: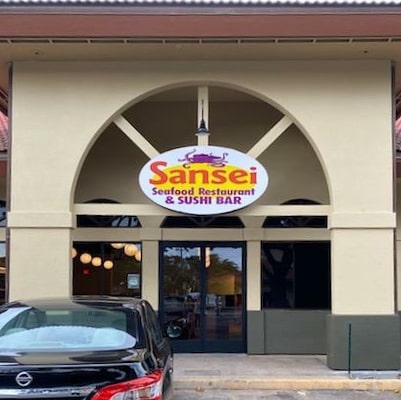 .