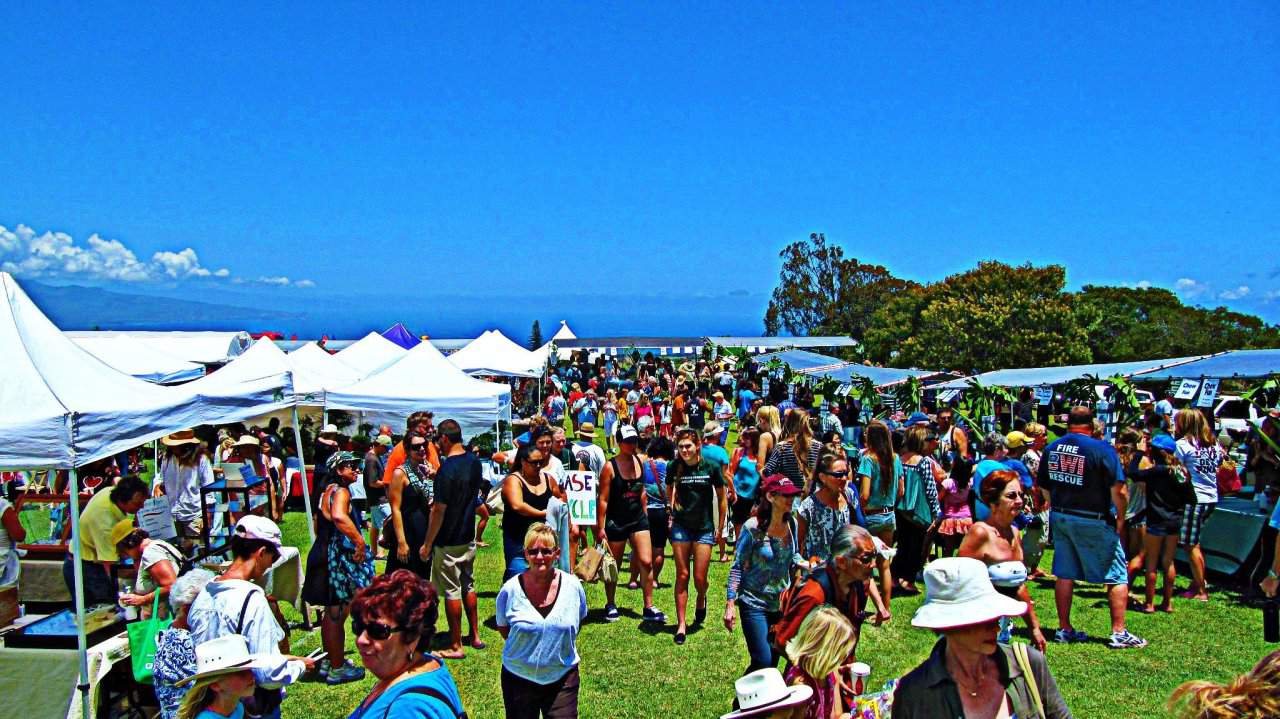 This little jewel-box craft fair is located on a gentle hillside among historic buildings surrounded by Jacaranda and Eucalyptus trees. An iconic upcountry tradition for more than 40 years, the 44th Annual Seabury Hall Craft Fair takes place the Saturday before Mother's day on the sprawling Seabury Hall campus. The amazing variety of handmade crafts, local food, live music, and activities for all ages makes this a community favorite.
I have personally attended this event every year since 2010. It's my favorite fair and the location makes it the perfect place for enjoying the pleasant spring colors and cool temps. The rummage sale reminds me of the flea markets I grew up with and is not to be missed. The main entertainment stage has a huge tent and plenty of tables to enjoy the live music and fresh prepared food that's available just steps from the entertainment tent.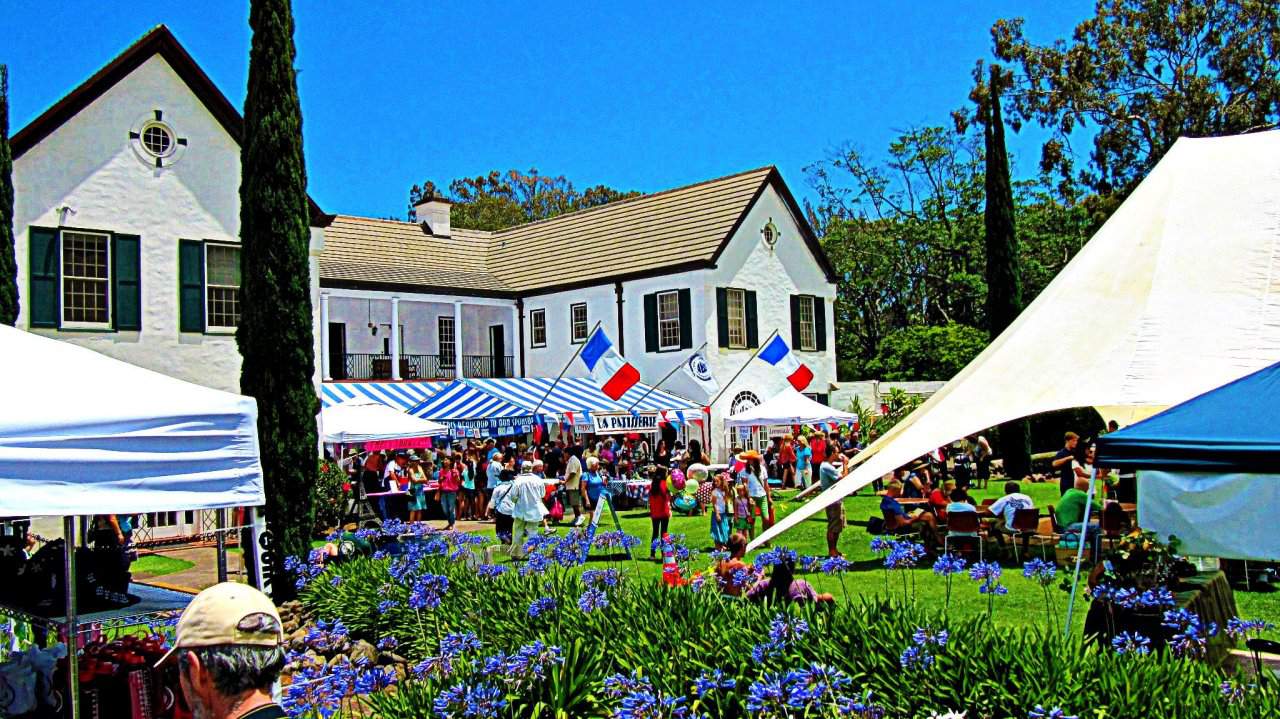 Ok, I'll admit here that I am particularly fond of the desserts and fresh baked goods available near the second entertainment stage. First thing when the doors open I head there to get a cup of hot cocoa (shhh, don't tell anyone). From there I browse the silent auction items and meander through the artist and crafter booths. It's a day-long stroll among the gentle breezes and friendly faces that make me feel a part of the community.
DATE / TIME OF EVENT: May 13, 2017 from 9 am to 4 pm
ADMISSION: Adults $5 / Kids under 12 FREE
LOCATION: Seabury Hall campus, 480 Olinda Road above Makawao
Click here for Google Map
[threecol_one]
EVENT HIGHLIGHTS
• Over 100 Artists and Crafters
• Silent Auction
• Rummage Sale
• Entertainment
• Restaurant Row
• La Patisserie
• Games & Pony Rides
• Waterslide
• Plants & Flowers
• Leis of Maunalei
• Free & Premium Parking
• Download the buyers guide
• Adults $5 entrance fee
• Under 12: FREE
• No pets please.
MAIN ENTERTAINMENT STAGE
10 am – Kalani Smythe (slack key)
11 am – The Drivers (Herb Andrews and Rob Loney's Band)
12 noon – Eric Gilliom and Vince Esquire
1 pm – Kanoa Kukaua
2 pm – Elua Kane
3 pm – Jamie Gallo lee
[/threecol_one]
[threecol_two_last]

[/threecol_two_last]
A TASTE OF THE FOOD AVAILABLE
Vegetable Curry with rice, Vegetable and Pork Chow Fun, Teriyaki chicken with fried rice and kim chee, Chopped Steak with corn and rice plate, Chopped Steak with cheese sandwich, Pulled pork sandwich with pineapple salsa, Salad Bar – shrimp and avocado – quinoa-sauteed kale – roasted vegetables, Maui Thai Bistro Chicken Pad Thai Noodles, Duo Braised Short Rib Slider with green mango and papaya slaw and DUO BBQ sauce, Zing's Turkey-Bacon-Avocado Sandwich and butternut squash soup, Malasadas, Hot Dogs, Spam Musubi, Breakfast Burritos and much more!
DESCRIPTION
"Enjoy glorious spring in Upcountry Maui while perusing more than 100 of Maui's celebrated artists as they showcase their pieces and works including, jewelry, ceramics, weaving, clothing, painting, woodworking and traditional Hawaiian art, all Made in Hawaii."
— excerpt from the Seabury Craft Fair Website.
See you at the fair!
For directions and more Information visit seaburyhall.org or call 572-7235.