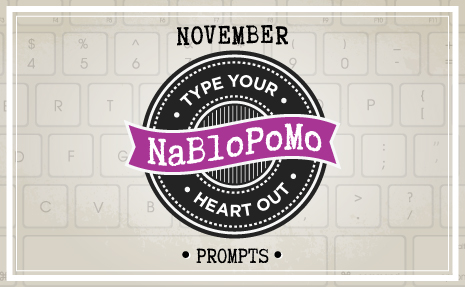 November is National Blog Posting Month, a.k.a. NaBloPoMo.  It's the first day today, and it's already creating quite a stir in the blogosphere!  I see NaBloPoMo all over the internet and several of our members at Maui Bloggers Group are participating and have already posted their first post!
Talk about getting rejuvenated (I feel like I am just dicovering how it is to blog); talk about kicking my bootie (I had been slacking in the blogging arena and this will get me back in the "game"); talk about returning to my passion of talking story – talking about things we are interested about! These all sounds really good to me.
I like what Sarah, The Ohana Mama said on how she'll go about NaBloPoMo. She said  "I'm planning on writing as if no one is reading and just going for it. I plan on posting videos, collages, photographs, what ever my heart desires." That sounds like a great plan, and so I will do the same!
To those of you who are still wondering what is NaBloPoMo is,  the Wise Geek explained it here.
So "see" you tomorrow,  and everyday of the month for November!  I will be talking story each. and. every. day!
Tomorrow the topic is wedding … because I love beautiful gorgeous weddings, especially here on Maui.
P.S. – Thanks Courtney for posting about this in Maui Bloggers Network