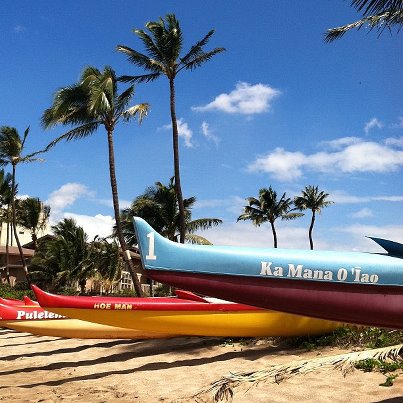 This weekend Maui is packed with many fun local events I wish I have the time to go to each of them.  Since I can't I thought I'd do a quick run down of what's happening. I originally intended to upload this "weekend events" post last Thursday but you know… it didn't happen.  Before I get distracted again, here goes the list:
1.  Lipoa Farmers Market 2nd Year Anniversary.  Celebration starts at 8:30 AM. Free entertainment, cakes, and of course you can buy fresh fruit and vegetables while you're there. More information are found on Lipoa Farmers Market Facebook Page.
2. Larry Libres Fishing and Diving Tournament. Now, this is a local event, as local as can be.  I do not see a lot of promo about this – they don't market this event for tourist although tourists are welcome to come.  The event is well attended by local fishermen and divers and there you will see lots of fresh taco like you've never seen before on Maui.  My husband is volunteering there today. I am hoping to be able to stop by. To give you an idea of what goes on, here's a link to last's year's post about it at Hi-tech Maui Surf Shop Website. I scoured the internet for any updated and current news on this year's Larry Libres event and there was none. None!   So I will as da hubby to take some photos and we will blog about it (crossing my fingers as I have so many things I said I will blog about but still have not).  So this Larry Libres Fishing and Diving Tournament today August 4th, at Kanaha Beach, I think it starts at 8 AM.
3. First Grown on Maui Coffee Festival. The first Maui Coffee Festival will be held today from 10AM to 4PM at the Shops at Wailea.  I am intending to go and support this group of local coffee farmers growing coffee here on Maui.  A quote from The Shops At Wailea's Facebook Page about this event: "Join us in our lower courtyard for this free event, sample an array of brews and coffee-related offerings, talk story with Maui coffee growers, and learn what makes the island's beans unique. "It's the full seed-to-cup experience," said Greg Stille, president of the Maui Coffee Association. "From our educational displays, to on-site roasting, to samplings of the freshest coffee on Maui, this is a tasty opportunity to discover the unique characteristics of Maui coffees."  Twitter friends are meeting up at 11am at the fountain across fm Longhis to support this event. If you're on Twitter, follow the hashtag #MauiCoffee
5. Joel Katz at Travaasa Hotel – This Saturday evening at  7:00 pm – 9:00 pm Joel Katz will be playing his soothing Hawaiin music on a steel guitar.  If you are in Hana tonight, go check him out and have a relaxing evening on that beautiful place in Hana.
6. First Annual Kraig Vickers Honor Run –  A 5K Run and a 3K Run/Walk will be held on August 5, 2012 at Kanaha Beach Park in Kahului, Maui, Hawaii in honor of Maui boy Kraig M.K. Vickers who was killed in action in Afghanistan on August 6, 2011 during Operation Enduring Freedom as an EOD member of the US Navy's Special Warfare Development Group. Kraig, along with 21 other members of his unit and an additional 9 US Service Members, were all killed when their Chinook CH-47 Helicopter was shot down by insurgents while engaged in combat operations. This event will be held in honor and remembrance of Kraig and his teammates as well as to honor other military personnel with ties to the island of Maui and the State of Hawaii.  Registration and details on how you can participate in the event is found at Active Website on their page for 1st Annual Kraig Vickers Honor Run. I am happy and proud to announce that I am participating on this event. It's my desire to honor Kraig and all the brave men and women who serve our country.  I am happy to be participating even though I am a bit embarrassed that I have regressed to running a 3K instead of moving forward to a 10K or at least staying on a 5K run.  I am so out of shape right now.  Have not run much since my last 5K run that I did the For The Love Of Maui back in February.  Will definitely posts photos on Instagram.  I will use the hashtag #VickersHonorRun
I am pretty sure there are many more events happening on Maui this weekend that is not listed here. My desire is to be able to write and upload a post every Thursday night on the events happening that weekend and week following so that the Maui locals and visitors will have an updated guide. Not a comprehensive list but at least my top 5 list or so.  It's been a goal of A Maui Blog to do that.  Maybe someday when I can work on A Maui Blog full time that will happen.  But for now it's going to be sporadic (ok, spontaneous – it sounds better).  Sometimes I will post about the coming events, sometimes I won't, depending on the time I have.  Sounds good? Sounds good for now 🙂
Aloha and enjoy your weekend with you Ohana!
Photo Credit: Toby W. Neal  (Thanks Toby for allowing me to use one of your Maui photos)