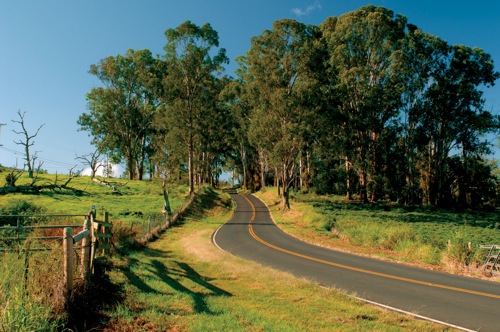 What are you doing this Sunday? For me, I will be driving to Upcountry to check out the Ulupalakua Ranch. It's been a very busy week and I need some time to unwind. The  scenery on this drive to Ulupalakua Ranch would be a great "de-stressing" activity. It will give me a chance to slow down and just soak up on the beauty of God's creation. It would be a very peaceful drive – I can't wait! Then I can find out what "Ulupalakua Cares" is all about once I am there.
I have always enjoyed driving to and on Upcountry side of Maui, but I had not drove to Ulupalakua Ranch specifically before. My in-laws used to always go to the Maui's winery there when they come here for a visit from the mainland. I really don't know why I have not gone there before. Yesterday, when I went to work, I found a copy of the Ulupalakua Cares poster on my co-worker's desk. She saw me looking at it and she said "I saw you talked about it on your blog". I smiled and asked "Are you going?" She said "yes!". She said she had gone to it before and it was great. She also knew some people who works there including the person who crated the poster. They all highly recommend the event on Sunday. Aside from their recommendation, I also read a blog post about a Ulupalakua Ranch, and Lisa the blogger highly recommend it as well. Now I really am looking forward to it.
During the Maui Tweet-up last Sunday, Yuki shared a little bit about the Ulupalakua Cares. She told us there would be a special Walking Tour of Trees on the historic winery grounds led by Ernest Rezents, a Professor Emeritus of Agriculture at the University of Hawaii / Maui Community college. Below is a photo of him checking the trees at the ranch: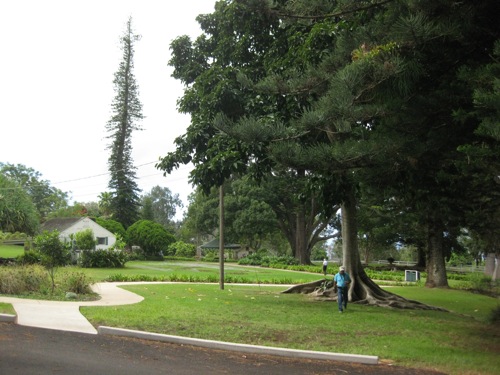 A long time proponent of the conservation of endemic plants, Ulupalakua Ranch nurtures over 50 species of endangered or rare native trees on it's 18,000 acres property. That would a nice to see and learn about these trees. Aside from Mr. Rezents, there will also be representatives from various local organizations on preserving native plants and open trees. They will be there t help answer our questions.
For more information on the Ulupalakula Cares, click here. Also, here's an article on Lahaina News about it. Hope to see you there!
**********
UPDATED 9-24-09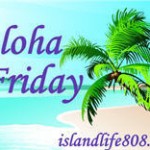 It is almost Friday, and at the eve of Friday (Hawaii time) Kalani puts a Mr. Linky in her blog, An Island Life, for the bloggers to "talk story". Simply, you just link up a post with a question and then you visit other participants and answer their question. It's a fun way to get to know each other. This week, instead of me creating another post, I decided to just add this up here. Aside from my question earlier on what are you going to do this Sunday, my other question is "which one do you prefer – white wine or red wine?" After answering that question in the comment section of this post, please hop on to An Island Life and visit their other participants