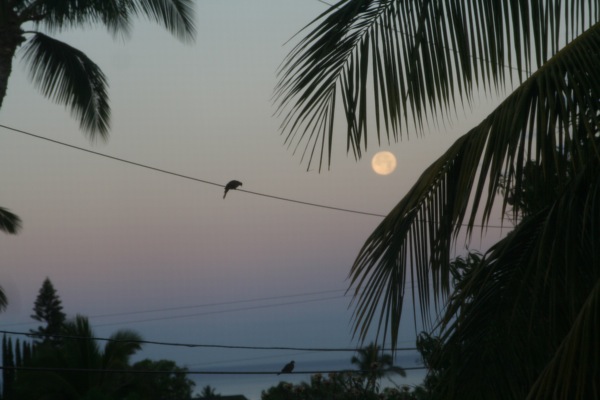 I woke up at 5 o'clock this morning and when I looked out the window I saw a beautiful moon, the super moon 2012 on it's way to set on Maui.  I saw it through the same window that I usually take my Maui Sunset photos.  It is pretty cool to see a moonset there where the sunset also happens.  I quickly grabbed my camera and as I point I saw two birds on a wire posed for the photo. Great!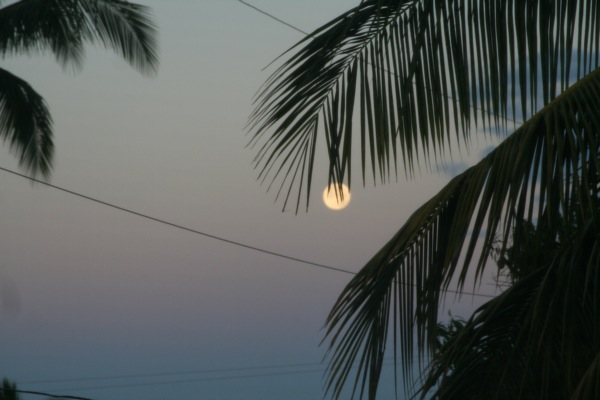 I took these photos through our window with wire mesh window screen.  Thankfully the screen didn't show up as much.  My camera didn't capture so much of the color of the sky … it's pink and blue.  It's beautiful!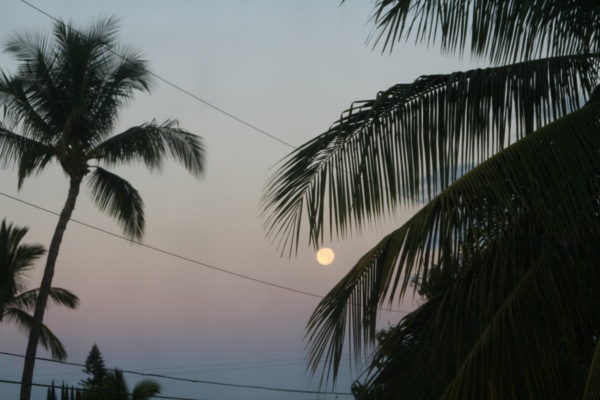 How about you? Did you watch the super moon in your place last night? Did you take a photo of the Super Moon 2012 in your area? If you posted a photo or blogged about it, please leave the link on the comment section. I would love to see your photos too!