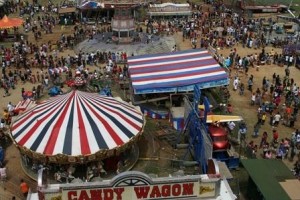 Dear friends, including bloggy friends and twitter friends – I need your help and support.  On Thursday, October 1, 2009 after the Maui County Fair Parade, you will find me selling tacos in one of the booths at the fair. It's for the benefit of the Tweens and  Youth Ministry at Hope Chapel.  I have fifteen tickets to pre-sell – FIFTEEN! I  am hoping you will buy.  Yes, I am talking to you.  Would you please buy a ticket from me?
The cost is $7.50 for a taco plate with a delicious two tacos (your choice of fish, chicken or beef), beans and rice. The photo below is actually just a props. That was our dinner the other day. Â  The one we will sell will be even better. Â I like the fish tacos the best, how about you?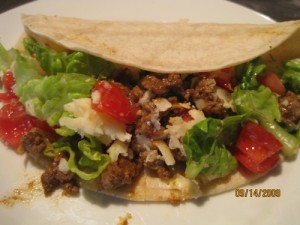 So please leave a comment and let me know you want to buy the tickets from me. Â I'd make sure I get the tickets to you before the fair. Deal?
Selling is hard work, I thought I would need the encouraging comments from our bloggy friends. I am joining up "Tackle Tuesday: this week to tackle the sale of this tickets. Â Go to 5 minutes for moms for more tackling moms.