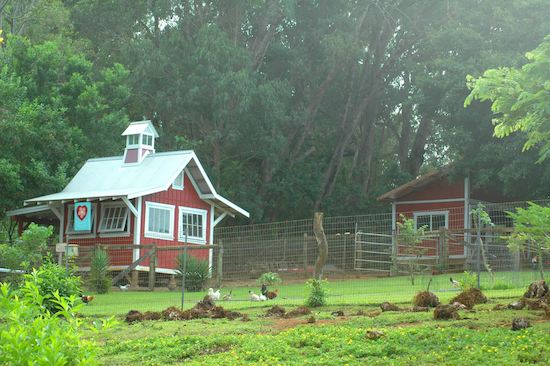 Leilani Farm Sanctuary of Maui provides care for rescued animals, humane education to the community, and a model of compassionate living. Today we have a guest blogger, Barry Sultanoff, who will share with us ten (10) great reasons to visit LEILANI FARM SANCTUARY:
1. Honk–if you love geese!
Vern, the Chinese Goose, is eagerly awaiting your presence – up close and personal. If you have never embraced a goose, this can be your chance.
Vern and his sister Verna are King and Queen of the duck-and-goose yard at LEILANI FARM SANCTUARY and they announce this fact jubilantly. You will hear their "Model-T-Ford" honking voices as you begin your tour. And you'll also meet Pete, a Swedish Blue duck. With just one foot, he has a comical gait, but holds his own among his mates.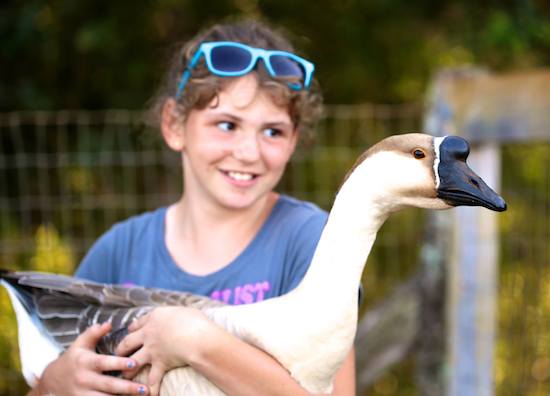 2. The hares and the tortoises
As the fable goes, the tortoise outwits the hare by practicing "Slow and steady wins the race!" At LEILANI FARM SANCTUARY, the rabbits and tortoises don't compete, they cooperate. See the maze of tunnels that the rabbits have dug–and that the African Tortoises love to play in.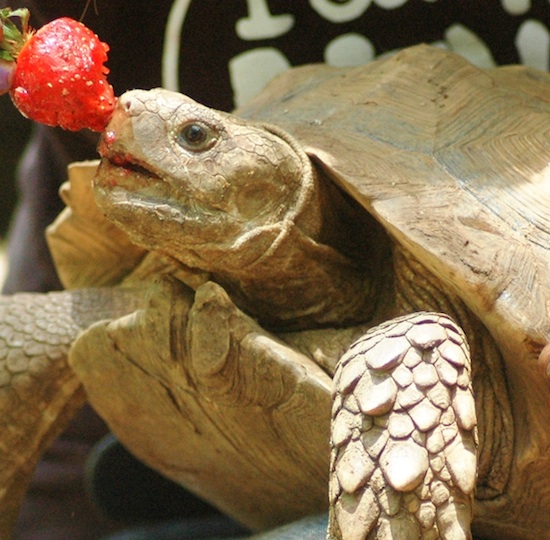 3. Holding the chicken
At LEILANI FARM SANCTUARY, we love to say, "Just hold the chicken!" (like Jack Nicholson did in the film "Five Easy Pieces.") Chickens are cuddly and soft; and you will have the chance to cuddle Akachan, Avi, Kenny, or one of the other friendly hens and roosters–hands on!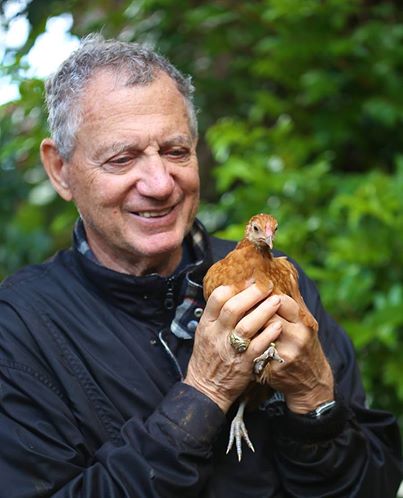 4.  An Upcountry Slice of Paradise
LEILANI FARM SANCTUARY is a delicious Haiku getaway from the intense activity of Kihei, Kahului, or Lahaina. You will meander some of the 8 acres on which the animals live and thrive, comprised of gently rolling hills and expansive ocean vistas. You will taste a slice of Upcountry Maui paradise!
5. School without walls
At LEILANI FARM SANCTUARY you will learn about the land itself and the 12 species of animals who live there. This will be a fun, low-key education–in how to walk gently upon the earth, in harmony with all life.
6.  Hoofin' it!
Your visit will about an hour of gentle exercise, as you visit all the animals, including our charming and playful goats. As our bumper sticker says, "My Kid is a Goat!". You can even take one home if you like (Not a goat, a bumper sticker!  🙂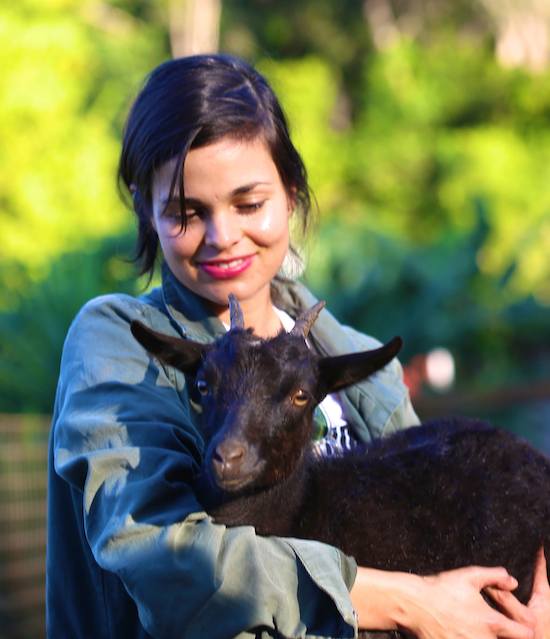 7.  Taking Care of the Earth
At the end of your tour, you'll receive reading materials that can help you shift your diet toward a more plant-based style of eating. Changing your diet can be one of the most powerful choices you can make in support of the well-being of Planet Earth. You and your family will become a lot healthier, too.
8. The "Brays" have it!
LEILANI FARM SANCTUARY is named after the Sanctuary's first resident donkey, Leilani. On your tour, you will meet the two personable donkeys who currently reside here–Lehua, who loves to be kissed; and Jenny, who loves to be hugged. Scrumptious encounters!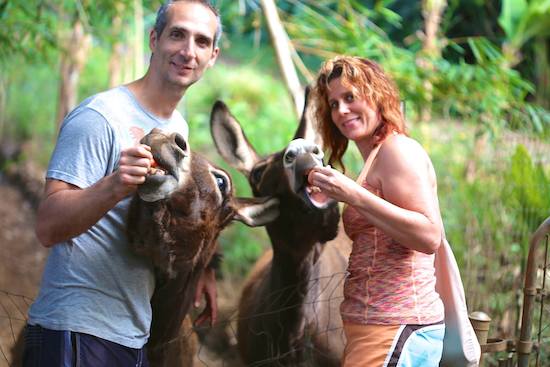 9.  George, the potbelly pig
George arrived at LEILANI FARM SANCTUARY grossly overweight from being fed restaurant garbage for many years. After several months on a weight-loss diet, George's health has improved and he now lives happily in his artfully hand-painted house. You will also meet Kea and Berney, the Sanctuary's other two engaging porcines.
10.  Treasured images to take home
Laurelee Blanchard, your tour guide and founder of LEILANI FARM SANCTUARY, is an award-winning photographer who will capture some unforgettable moments of you and the animals. You may want to bring your own camera, too, as the Sanctuary offers a myriad of unique subjects to photograph.
We here at LEILANI FARM SANCTUARY invite you to come experience the magic!
Visit their website: www.LeilaniFarmSanctuary.org
Contact them via Email: info@LeilaniFarmSanctuary.org
Connect with them on their Facebook Page: https://www.facebook.com/leilanifarmsanctuary 
Be a volunteer: http://www.leilanifarmsanctuary.org/events.html
My friend David Raatz is volunteering on Martin Luther Kings Day, January 30th and he is inviting you to join them!